Tips for Strong Team Building at Work
Posted on: January 24 2019, By : Shreya Laisetti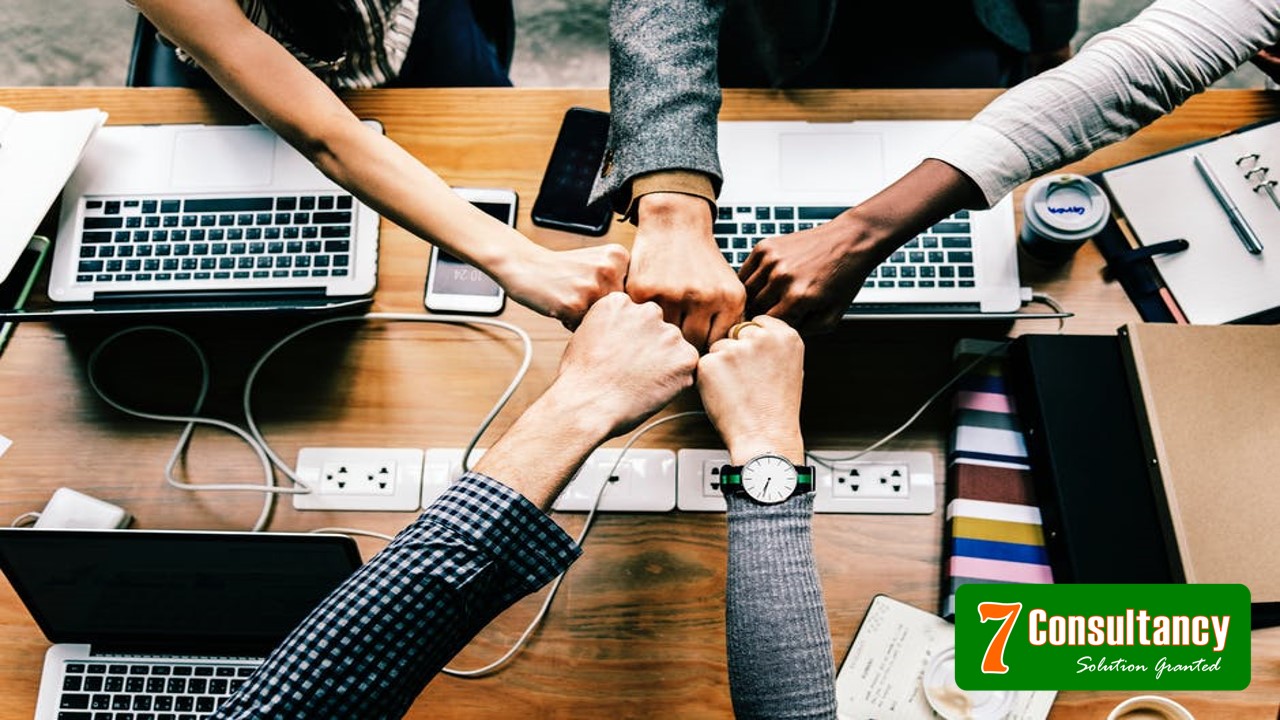 Human resource is one of the most essential resources for any organization and its development that is if the organization is self-motivated and growth-oriented. Unlike the other essential resources that the organization works with the human resource is most potential and capable of helping the organization grow and develop in the right direction.
Manpower Recruitment
has been one of the major responsibilities of the HR team. It is the job of HR personnel to plan and devise strategic campaigns and guidelines for recruiting suitable candidates for a required job description. This is the first pillar of
HR process
that every HR manager starts with. It's probably one of the most important aspects of any HR professional's career which is otherwise outsourced. The recruitment function comprises two main objectives: attract talent and hire resources.
Human resource is needed to be developed as per the change in external environment of the organization, hence, HRD helps to adapt such changes through the development of existing human resource in terms of skill and knowledge. Human resource policies are continuing guidelines on the approach the organization intends in developing and managing its people. There are startups and small organization which are not specialized in making policy for HR. In that case companies take help of
best human resource consulting firms in India
in order to get the service. The consultancy help the companies by providing the service of
HR Policy Implementation
.
When individuals with similar interest, attitude, and taste come together to work for a common objective, a team is formed. Every individual contributes equally and performs his level best to meet the team targets and achieve the organization's goal. Team members strive hard to live up to the expectations of others and successfully accomplish the assigned task. A team cannot do well unless and until each and every member is focused and serious about his responsibilities. For every team member, his team should come first and everything else later. Personal interests must take a backseat. Every individual must feel motivated to perform his level best. Never impose things on anyone; instead, the individuals must take the initiative on their own. They should come forward and accept the challenge. The
HR Training
is important for an HR to get Practical exposure to many aspects of human resources.
Team building refers to the various activities undertaken to motivate the team members and increase the overall performance of the team. You just can't expect your team to perform on their own. A motivating factor is a must. Team Building activities consist of various tasks undertaken to groom a team member, motivate him and make him perform his best. Team Building activities are of utmost importance as they help in the overall development of the team members and in turn improving the team's performance. It also strengthens the bond among the employees and they feel motivated to work and achieve the targets. Some kind of team building activities must be undertaken from time to time to encourage the team members to work hard and realize their dreams. The employee engagement also depends on proper recruitment of employees in the organization. You can take help of
top job placement agencies in India
.
Many people in organisation talk about team work and encourage everyone to do teamwork but only few of them know that how to encourage a group of people to work as a team. The Team Building is one of the most important things in the Organisation success. Executives, managers, and organisation staff members find new ways to discover that how to build a strong team. To become pace with HR Disciplines you can take help of many
Education Consultant
who guides you for career.
Following are the tips for strong team building at work
1. Make Common Vision
A typical vision for all colleagues is fundamental for team building and hierarchical achievement. Invest energy visioning as a group – what you need to make and where you need to go. This visioning time should likewise empower you to praise your present successes!
2. Create Common Goals
Guarantee that you're authoritative/venture and program objectives are comprehended and upheld by all colleagues. All colleagues need to see how their endeavors are nourishing into the bigger targets.
3. Illuminate Roles and Responsibilities
One of the fundamental difficulties for associations and gatherings to push forward to where they truly need to be is because of an absence of clearness on individual jobs and duties. Clearing up these jobs can help in supporting and accomplishing your regular vision and objectives.
4. Guarantee Management Support
Bosses and chiefs assume a key job in "keeping the learning alive". Guarantee that administrators, chiefs and proprietors are catching up with staff in regards to what their requirements are, and how group building endeavors can be upgraded. Directors likewise assume a key job in guaranteeing that the gaining from group building activities is taken back to the workplace.
5. Utilize Engaging Exercises
Group building can be fun and testing, supporting groups to achieve their most noteworthy potential. Guarantee that members are locked in and tested through the procedure. Think about acquiring an accomplished outside facilitator to help your endeavors, and even run a train-the-coach program with your staff.
6. Remove it from the Office
Holding group building sessions in the workplace can be troublesome and diverting. The draw of email, phone message and earnest things regularly outweigh everything else to a full group in-office encounter. Lessen ordinary diversions by holding group building sessions outside of the workplace.
7. Make Action Plan
Make an activity intend to make the group constructing some portion of your regular work or life. Frequently withdraw days or group building programs have few connections with ordinary business or hierarchical goals. Guarantee that when structuring the program you make connects to the association or to regular day to day existence so members can "bring the learning home". This should be possible by working into the program formal activity arranging time, and having supervisors follow up amid customary workforce gatherings. Training can be utilized to keep the "learning alive" after group building occasions. Research whether individual, group or gathering instructing will work best for your association.
8. Invest energy realizing what your colleagues require
Making a gathering or hierarchical setting where correspondence is open, and individual colleagues feel great bringing their necessities up, will endeavor team building endeavors increasingly engaged and profitable.
Discover precisely what colleagues are searching for to upgrade their work and endeavors before the group building occasion. This should be possible by the facilitator and additionally the group building advisory group, through email polls, center gatherings, or individual gatherings.
A standout amongst the most widely recognized traps of group building activities is that it doesn't coordinate the requirements of the group. Guarantee you contribute enough time before the occasion itself to evaluate what colleagues truly need.
9. Keep it normal
When a year group building projects can do a great deal for boosting assurance on the present moment, yet ask yourself, "What might it resemble in the event that we accomplished something all the more frequently?". Envision the outcomes!
Utilizing a similar facilitator over progressive projects can regularly give added footing to the occasion. Trust and comprehension of the group is typically higher each progressive occasion, when utilizing a similar facilitator.
10. Have a ton of fun!
Above all, group building activities ought to be fun and connecting with for all staff individuals. They ought to be significant and important for the group. Plan with the facilitator(s) what structure and themes will give your group the most use.
Hope to incorporate a portion of these thoughts and frameworks into your next group building activity, regardless of whether it is withdraw, group training, or a workshop, to assemble a progressively uncommon, continued, beneficial group.
Share this:
Comments :
Comment Not Available