The Ultimate Guide for Choosing a Recruitment Agency
Posted on: January 17 2019, By : Shreya Laisetti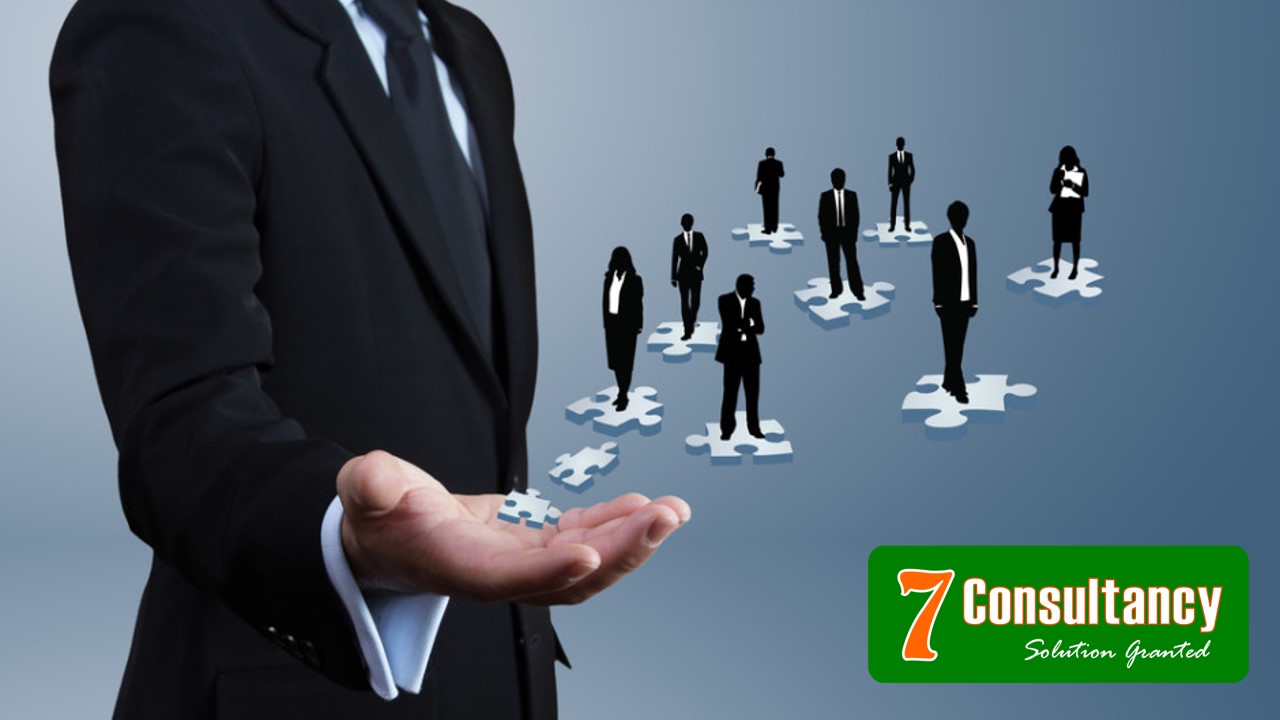 People are integral part of any organization today. No organization can run without its human resources. In today's highly complex and competitive situation, choice of right person at the right place has far reaching implications for an organization's functioning. The
HR Training
is important for an HR to get Practical exposure to many aspects of human resources. Employee well selected and well placed would not only contribute to the efficient running of the organization but offer significant potential for future replacement. Recruitment comes at this point of time in the picture. Recruitment is a strategic function for HR department.
Manpower Recruitment
means to estimate the available
vacancies
and to make suitable arrangements for their selection and appointment. Recruitment is understood as the process of searching for and obtaining applicants for the jobs, from among whom the right people can be selected. According to Edwin Flippo, "Recruitment is the process of searching for prospective employees and stimulating them to apply for jobs in the organization." Recruiting people takes a huge amount of time, and for many firms it is a real struggle to find enough time to do it well. Recruitment is also very much a numbers game: an employer often has to look at a lot of applications before he finds the right person for the role. That might sound a bit horrible and impersonal, and it is, but it's also how it is.
Top Recruitment Agencies
comes into the picture and can help the HR Manager to recruit candidate as per the organization's requirement.
Purpose and Importance of Recruitment
•
Determine the present and future requirements of the organization on conjunction with its personnel planning and job analysis activities.
•
Increase the pool of job candidates at minimum cost.
•
Help increase the success rate of the selection process by reducing the number of visibly under qualified or overqualified job applicants.
•
Help reduce the probability that job applicants, once recruited and selected, will leave the organization only after a short period of time.
•
Meet the organization's legal and social obligations regarding the composition of its work force.
•
Begin identifying and preparing potential job applicants who will be appropriate candidates.
•
Increase organizational and individual effectiveness in the short term and long term.
•
Evaluate the effectiveness of various recruiting techniques and sources for all types of job applicants.
Recruitment agencies
fill a specific need. Employers need the right people to apply for their jobs, but often they don't have the time to go and find these people themselves. They use recruitment agencies to do this for them, so that the employer can spend more of their time interviewing applicants. Agencies are a major and important part of recruiting for the computing industry. You will probably find at least one of your first three jobs in the industry through a recruitment agency. There are many HR Management courses available who professes to give HR education
best Education Consultant
in various aspects like hiring and firing, staff retention, recruiting, selecting, onboarding, training, promoting, and paying employees.
A recruitment, employment or staffing agency assists businesses in meeting their human resources requirements while also serving the needs of job-seekers. A business may require the services of a recruitment agency in addition to its internal human resource function, particularly when sourcing for external candidates, or completely outsource its recruitment to the agency. Job-seekers may deposit their application documents with the agency for consideration for upcoming opportunities. Recruitment agencies aim to distinguish themselves in the provision of these services. Recruitment agencies are outside firms who go and find candidates for employers.
There are 3 main types of recruitment agencies:
Type 1: General recruiting agencies
General recruitment agency (also known as or Contingency recruiting agency), is the type of recruitment agency that usually focuses on recruiting for a specific industry, such as healthcare recruiting,
hospitality industry recruitment
, retail recruiting, finance recruiting, or technology recruiting.
Type 2: Staffing recruitment agency
Staffing recruitment agency (also known as a
Temporary Staffing
agency), is the type of recruitment agency that focuses solely on recruiting temporary employees. Use this recruitment agency type when you need to hire seasonal workers, help on a certain temporary project or you need to cover a leave of absence of your full-time employee (who is on an extended sick or maternity or paternity leave).
Type 3: Executive recruitment agency
Executive recruitment agency (also known as Retained search firm or Executive search firm; sometimes also called a boutique recruiting firm), is the type of recruitment agency that specializes in executive recruiting. Use this type of recruitment agencies when you need to fill your top level or so-called C-level positions.
Following are the 4-step process for choosing your perfect recruitment agency:
Step 1: Define your hiring needs
The first step in choosing the best recruitment agency is to clearly define your hiring needs. Do you need help hiring many, a few or just one employee? What kind of a position are you looking to fill? Permanent or temporary? Entry-level or executive-level? Do you need an employee with niche skills or a jack of all trades? Defining your hiring needs and specifying all the details about the position(s) you are looking to fill is a necessary prerequisite for choosing the right recruitment agency.
Step 2: Choose the right recruitment agency type
The second step in choosing your perfect recruitment agency is to choose the appropriate recruitment agency type. This will help you narrow down a pool of possible recruitment agencies to consider. If you have completed the previous step and clearly defined your hiring needs, choosing the right type of recruitment agency should be fairly easy.
If you need to hire temporary staff, your best choice is staffing recruitment agency. If you need to hire high-level executives, you should go for executive recruitment agencies. For everything else, your best choice will probably be a general recruiting agency. Just make sure to look for general recruitment agencies that specialize in your industry!
Step 3: Check affordability
Finding the best recruitment agency is useless if you can't afford its services. This is why the third step in choosing your perfect recruitment agency is to check if you can afford it. Most recruitment agencies have the general information listed on their websites.
However, to get a more precise and detailed information, you'll probably need to contact them. Prepare a list of a few agencies of the appropriate type and send them an inquiry. Ask for detailed information about their services, terms and price.
Step 4: Check expertize
The fourth and final step in choosing your perfect recruitment agency is to check the expertise of your top 3 chosen recruitment agencies. If you followed the previous steps, you should be down to a top 3 recruitment agencies of appropriate type that you can afford. To choose a final winning recruitment agency, compare the quality of your top competitors' work. Do your research!
Share this:
Comments :
Comment Not Available