Latest trends in HR and Talent Management
Posted on: January 19 2019, By : Shreya Laisetti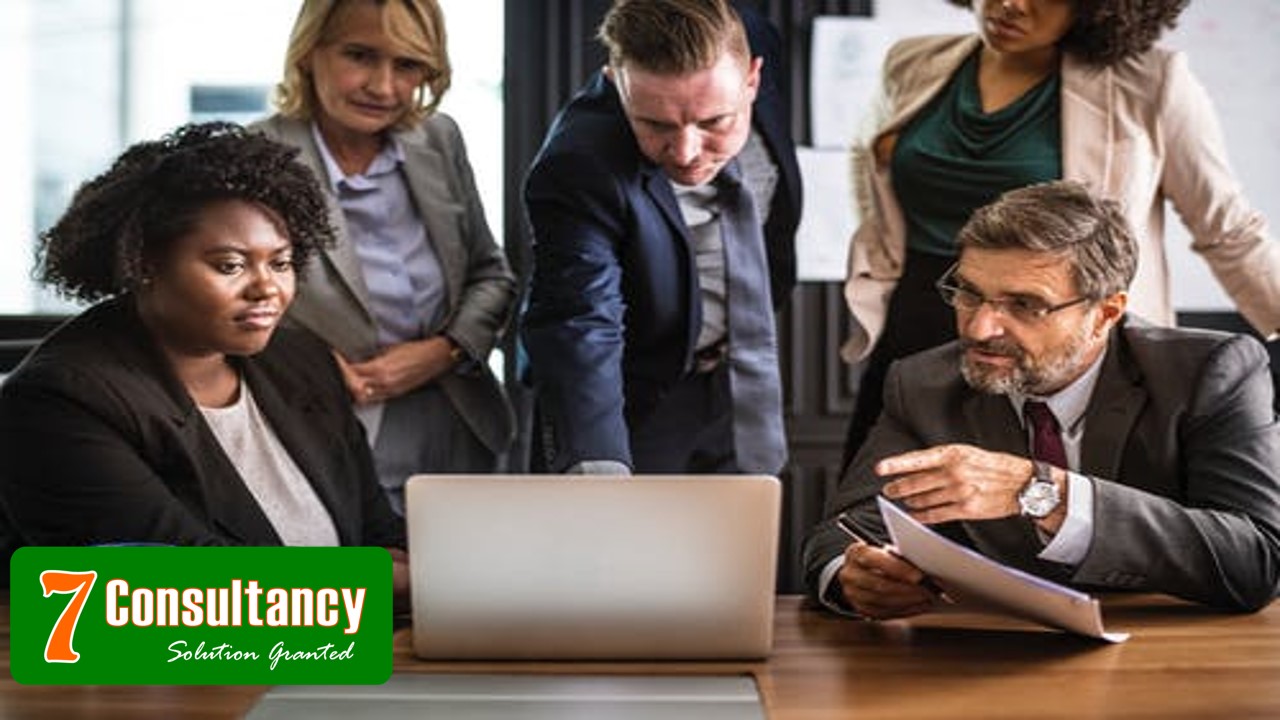 Human resources is used to describe both the people who work for a company or organization and the department responsible for managing resources related to employees. The term human resources was first coined in the 1960s when the value of labor relations began to garner attention and when notions such as motivation, organizational behavior, and selection assessments began to take shape. One of the most powerful ways to effectively improve profitability over time is to shift focus toward the high-value resource of personnel. In order to reduce the overhead cost of the organization,
best human resource consultant in India
comes into the picture and help the organization to recruit candidate as per the organization's requirement.
HR also called personnel or talent management, human resource Management take care of all things which related to managing an organization's human capital. The automation of things like
Core HR payroll
, salary records and benefits has taken away much of the work, and freed up HR pros to focus on more strategic initiatives and analytics.
Major advancements in technology and the increasing expanse of social media have impacted Human Resources (HR) in a significant way which resulted in latest trends:
•
Big Data and Analytics (Recruitment process) -HR Analytics is helping in predictive analysis of HR trends with Technology, Analytics and strategic ways and has come up to their final decisions of recruiting workforce by understanding the market dynamics. (
Educational Consultant
)
•
Employee Engagement, Learning and Development - To survive stiff competition Employee Engagement is something every organization is looking for which is related to Leadership which in turn governs issues like right people capable enough to lead teams, induce inspiration and motivation in the workforce and taking the organization to an extra mile making it an exemplary brand.
•
Employee Experience - Every department of an organization implementing newer technologies led to a unmanageable situation of work synchronization. Thus, the focus to improve mainly on the experience of employees within the organization became important to increase Employee-retention.
•
Business Reinforcement - Effective HR paired with analytics on one side and focus towards becoming the most attractive employer on the other side is the key towards success and building an organization with the best of the talents and minds.
Talent management also known as human capital management is evolving as a discipline that encompasses process right from hiring people to retaining and developing the same. So it includes
recruitment
, selection, learning, training and development, competency management, succession planning etc. These are all critical processes that enable an organization to compete and stand out in the market place when managed well!
Talent management is now looked upon as a critical HR activity; the discipline is evolving every day. Let's analyze some trends in the same.
Talent War: Finding and retaining the best talent is the most difficult aspect of HR management.
Top HR consultant firms
are one in their view that organizations globally are facing a dearth of talented employees and it's often more difficult to retain them. Further research has also shown that there is clear link between talent issues and overall productivity.
Technology and Talent Management: Technology is increasingly getting introduced into people development. Online employee portals have become common place in organizations to offer easy access to employees to various benefits and schemes. In addition employees can also manage their careers through these portals and it also helps organizations understand their employees better.
Promoting Talent Internally: An individual is hired, when there is a fit between his abilities or skills and the requirements of the organization. The next step is enabling learning and development of the same so that he/she stays with the organization. This is employee retention. An enabled or empowered means an empowered organization. It is also of interest to organizations to know their skills inventories and then develop the right individual for succession planning internally.
Population Worries Globally: World populations are either young or aging. For example, stats have it that by 2050 60% of Europe's working population will be over 60! On the other hand a country like India can boast of a young population in the coming and present times. Population demographics are thus a disturbing factor for people managers. Still more researches have predicted that demographic changes in United States will lead to shortage of 10 million workers in the near future!
Talent Management to rescue HR: HR has been compelled to focus on qualitative aspects equally and even more than quantitative aspects like the head count etc. Through talent management more effort is now being laid on designing and maintaining employee scorecards and employee surveys for ensuring that talent is nurtured and grown perpetually.
Increase in Employer of Choice Initiatives: An organization's perceived value as an employer as helps improve its brand value in the eyes of its consumer. Most importantly it helps it attract the right talent.
There are some of the major trends set to redefine Recruiting and talent management in the near future:
1. The rise and rise of Artificial Intelligence
Artificial Intelligence (AI) is permeating every industry and every profession. HR is no exception. While AI can take many forms, in 2019 we will see a sharp increase in the uptake of AI-enabled Applicant tracking system and chatbots to match candidates with jobs.
As a result, recruiters will be freed to spend more time adding value to the sourcing and selection process: conducting interviews and making offers to a considerably reduced and select pool of candidates. It heralds a better talent acquisition experience for everyone.
2. The end of the employee - as we know it.
Gartner estimates that by 2020, 60% of organisations will use a unified talent management (UTM) strategy for their entire workforce – freelancers, contractors and employees. In 2018, we will see an accelerated uptake of UTM technologies, as more businesses identify the need to galvanize a multifaceted workforce.
3. Learning goes viral – self-directed micro-learning becomes the norm.
Traditional learning models have hit their use-by dates. Expect to see more businesses move away from traditional, structured programs, toward self-directed, social, informal learning platforms.
The pressure is on for workers to constantly increase and update their skills. HR and businesses will play a crucial role in delivering learning that is continuous, consumable, relevant, and available on-demand. Small bursts of micro learning will be reinforced through repetition in future lessons and tasks, as well as shared through social networking platforms.
4. The end of one-size-fits-all: personalization boosts employee engagement
As millennials become the key demographic in the workforce, businesses can no longer rely on a one-size-fits-all approach to talent management if they want to attract and retain top talent. Additionally, people are pursuing career development opportunities at every age and are working longer than ever before. So tailored and personalized learning opportunities for employees of all types will become the norm. Rich data insights are set to help organisations deliver more engaging content and meet growing consumer expectations for highly relevant and targeted information in the workplace.
5. Design thinking applied to HR
Traditional hierarchical organisation structures will soon be a thing of the past. Replaced by new organisational designs that better facilitate teamwork, agility and collaboration, for many, this will be a welcomed relief. As more and more companies hire employees across different time zones, working on multiple projects and using various media, organisational design will evolve to accommodate a more fluid work stream. Matrix structures will replace linear hierarchies and employees will be measured on how they collaborate with internal and external networks. Managers are likely to be hired on a project basis.
6. Augmented and virtual reality tools to amplify talent management
Augmented Reality (AR) and Virtual Reality (VR) will begin to find their way into the talent acquisition toolkits of tech-savvy recruiters. Expect to be served up interactive job advertisements, go on a VR tour of your future workplace in Australia while sitting in Singapore, and complete VR assessments during your recruitment process. AR/VR will also be used to enhance the employee experience by providing simulations of tasks and work challenges, better preparing workers for real-world situations before they have to face them.
Share this:
Comments :
Comment Not Available