Ways to Crack on Interview (Module 1)
Posted on: December 19 2019, By : Drishti Khimshia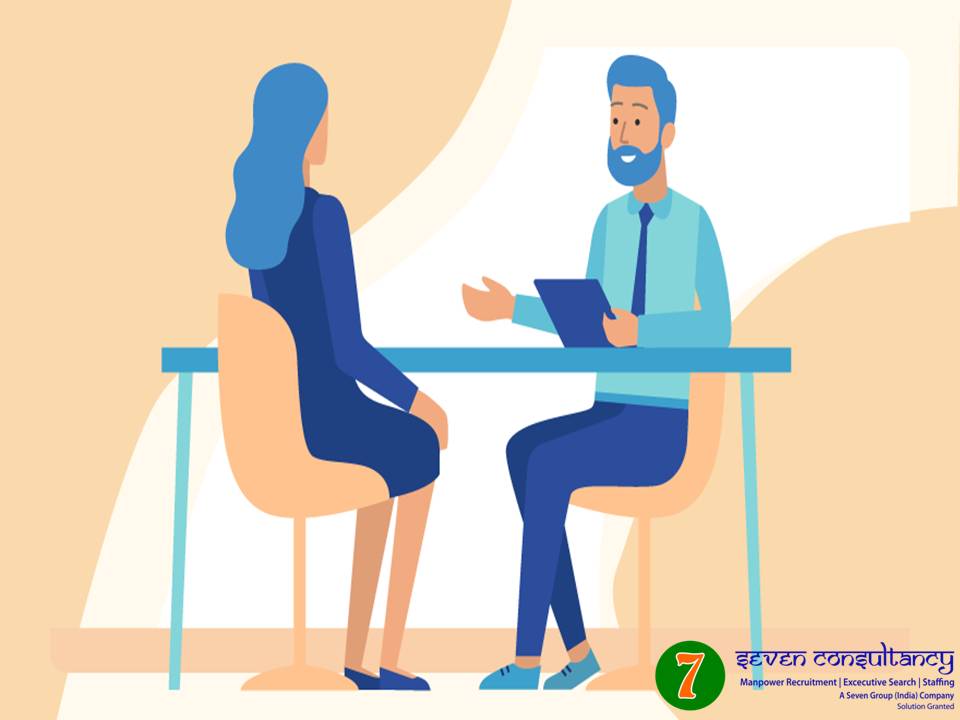 To get a call from your dream company is the next step to right direction. But it is still not the end as you have to crack the interview to get in there. There are many ways to crack an interview. You can ask help from a
Placement consultancy in Bangalore
also if you're going through them.
Ways to crack an interview –
1.
Research of the company – You must know very well which company you're going to for an interview. You should read the basic information about it. 47% interviewers ask the candidates what they know about the company. Thus the candidate must know the vision, mission, key personnel's and recent achievements and milestones. Latest news of the department that they are going to join.
2.
Analysis of the job description – While researching about the company you must also analyze the profile that you have applied for. It is important because those are the key roles that you are going to perform while working there. If your applying from a
recruitment consultancy in Bangalore
then takes clarity of the job profile as what exactly will your work be. If any past experience is there then how it can be helpful. Be eager and enthusiastic but not desperate.
3.
Brush up basics – Along with your impressive personality, you also need to have good subject knowledge. If you're a fresher brush up with your basic knowledge but if you're a professional then organize your thoughts about your work and present them well. A
HR consultancy in Bangalore
will help you prepare with these subjects if you apply through them.
4.
Prepare for tests – Always be prepared for any test like, written test or computer test or any activity/ presentation if that is mentioned in the job posting. This way your will be well prepared before hand and there won't be any tension as to how you will crack it.
5.
Prepare for potential interview questions – Most of the interviews have these common questions that are asked every time. Some of these questions are – 'tell me about yourself', 'describe who you are', 'why should I hire you', 'why do you want this job', 'where do you see yourself in the next five years', etc. SO prepare yourself with such questions related to your job profile, background, company, etc and prepare for them in advance. A
manpower consultancy in Bangalore
will always help you with these questions as they know what exactly the company requires and what are the possible questions that will be asked in the interview.
6.
Be punctual – Always reach on time during an interview. Never be late as it gives a bad impression and as the saying says "first impression is the last impression", so be on time. Some companies don't even take the interview if you're late. Always prepare you travel according to it. Always keep buffer time if in case there is any traffic or trains are late so that you reach on time. Reaching early is better than reaching late always.
7.
Be attentive – Good communication skills are a must to impress an interviewer. You must listen well to whatever the interviewer is saying. That is not the time to daydream about anything else or be distracted. Always mart your pace with what they are saying so that you can connect and sure of what they have said.
8.
Maintain good body language- A lot of communication during an interview is done non-verbal. That is the most critical part of any interview. No
recruitment consultancy in Bangalore
or person can teach you that, it is something that one has to do to present them well. Most of the interviewers take 90 secs to understand whether they are going to hire the candidate or not. Don't slouch on your seat, sit in a laidback position or be fidgety as that can go against you. Sit upright and always keep a smile on your face during the interview.
9.
Know what and when to speak – Always keep in mind that you are in a formal meeting/ setting. Even if the interviewer is acting friendly, avoid such abatements. Don't use slangs or jargons during an interview. In addition, avoid talking about race, politics or religion also. Stick to what the interviewer is saying and reply in a polite and formal manner. Even the
best placement consultancies in Bangalore
will also suggest you to stick to only what is being asked and not go on a different direction.
10.
Interview mode – Don't wait to be on your best behavior when you enter the interview room. Turn on the interview mode on as soon as you reach the interview venue. Be polite with any person you meet there, be it the person at the reception desk or any staff. Always behave well in front of all as you never know who all will have a say in your job.
These are some of the basic methods that a candidate needs to follow during an interview.
Share this:
Comments :
Comment Not Available