Tips to transit from Employee to Boss
Posted on: October 30 2019, By : Stefy Sanjeev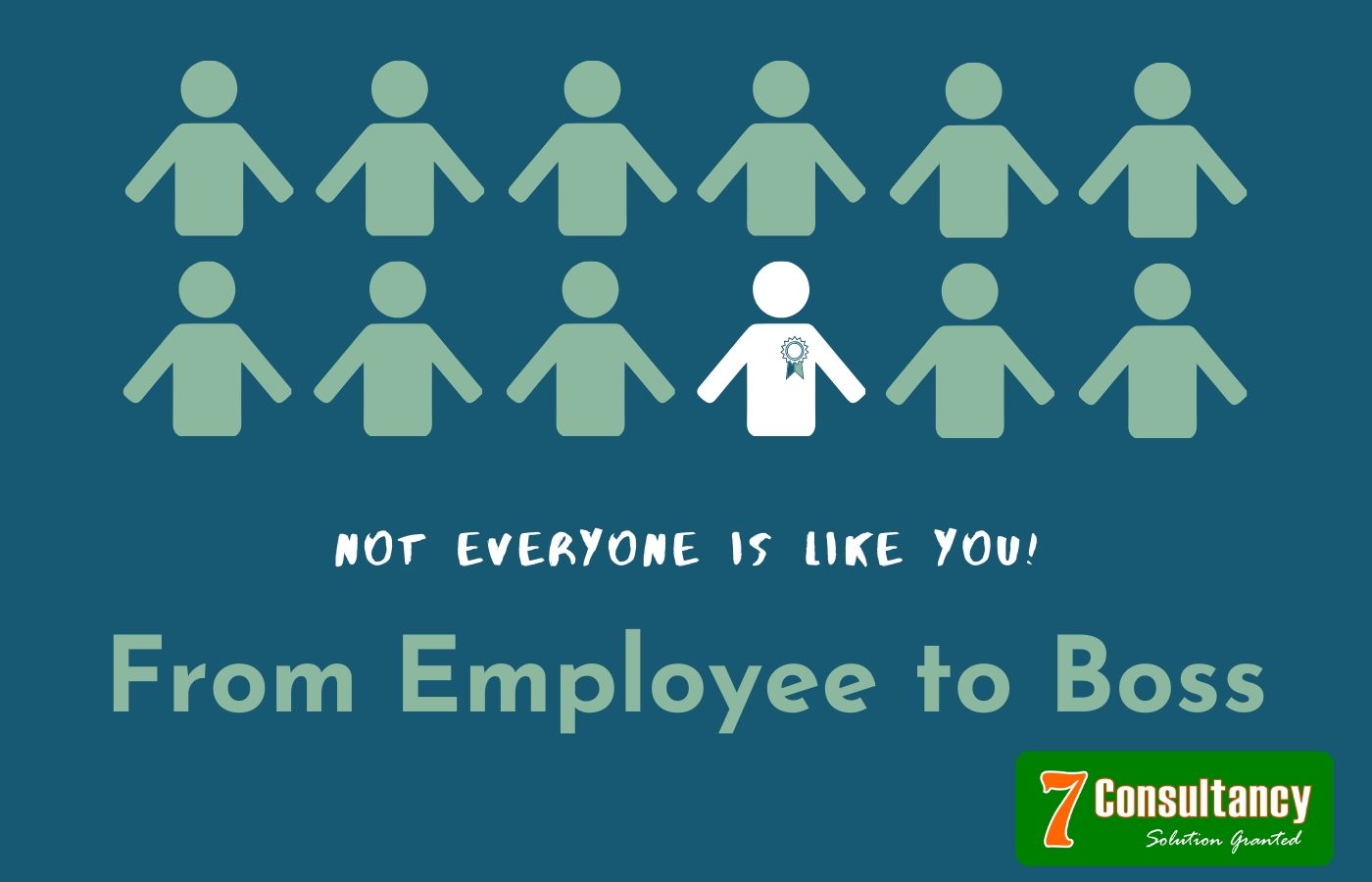 "I never dreamed for success, I worked for it".
Getting recruited in a company and the journey from the very first day is a whole new experience. As an employee, you learn a lot of things from the colleagues as well as the workplace environment. It's necessary for every employee to have a vision of getting maximum promotions and build their own unique identity. Vision helps you grow individually as well as professionally. It helps you reach new heights in your life. From being an employee to being a boss needs rigorous efforts and determination towards your work.
Being a boss is not an easy task. You need to maintain the standard and follow the culture of the company you're working in. It takes a lot of effort, dedication, discipline, and a lot of years to become a successful boss. For this a company has to make sure that they recruit candidates who have a vision to achieve something and
Seven Consultancy
being the
recruitment consultancy in Navi Mumbai
makes sure that we recruit such candidates who have the will to do something.
So here are some tips to transit from an employee to a boss:
Get ready for investment: The only way to become a successful boss is if you're ready to give it all to the work. You need to invest as much as you can. Investment is never a bad thing. It helps you grow in your life. It gives a proper path to meet your future goals.
Pick up the boss work: You as an employee should be always ready to take up work in your hand so that you're in the limelight. You should be determined towards the work you took up. You shouldn't be reluctant to any work assigned to you.
Remember the other side: You must never forget the other side of being an employee. There should not be an ego in you after becoming the boss. You were an employee earlier and therefore you know how it is to be on the other side. Our Manpower agency in Navi Mumbai helps you to recruit perfect candidates for the required designation. So that you get employees who are mentally and physically well versed by both the sides of the coin.
Seek perspective: Your individual needs and the company's objectives often clashes. So you need to maintain a balance between both. You should always look for the company's perspectives before doing anything of your own.
Learn to delegate: Delegating work is a tough job. You never know someone's inner potential in doing something. You need to be very careful whom you are handing over the specific tasks. We being the Top Consultant help you in the consulting process to avoid candidates who might turn out to be poor in the work performance.
Keep up the confidence: Remember to be confident with whatever you do. Your personality should be positive always. You should create an environment where you are positive as well as the people around feel positivity. Our HR consultancy in Navi Mumbai helps you groom your personality for a corporate level in the post interview process.
Maintain transparency: Transparency builds the base of the company and also helps to bring new insights to the company. It is the one of the prime factor to bring each and every member of the company closer. We are the best placement consultancy in Navi Mumbai as we believe in transparency while carrying out our work.
Build your brand: You should focus on making your own identity. People should know you because of your work and talent. You should be a brand in your company.
These were some tips of how you can become a boss from just being an employee. It might look easy but it takes a lot of efforts to reach where you want to be. It's all in your hands where you want to be seen in the mere future. So yes, tie up your laces and get ready to work for your future goals.
Share this:
Comments :
Comment Not Available