Tips for building and maintaining client relationships
Posted on: September 27 2019, By : Nikita Naykodi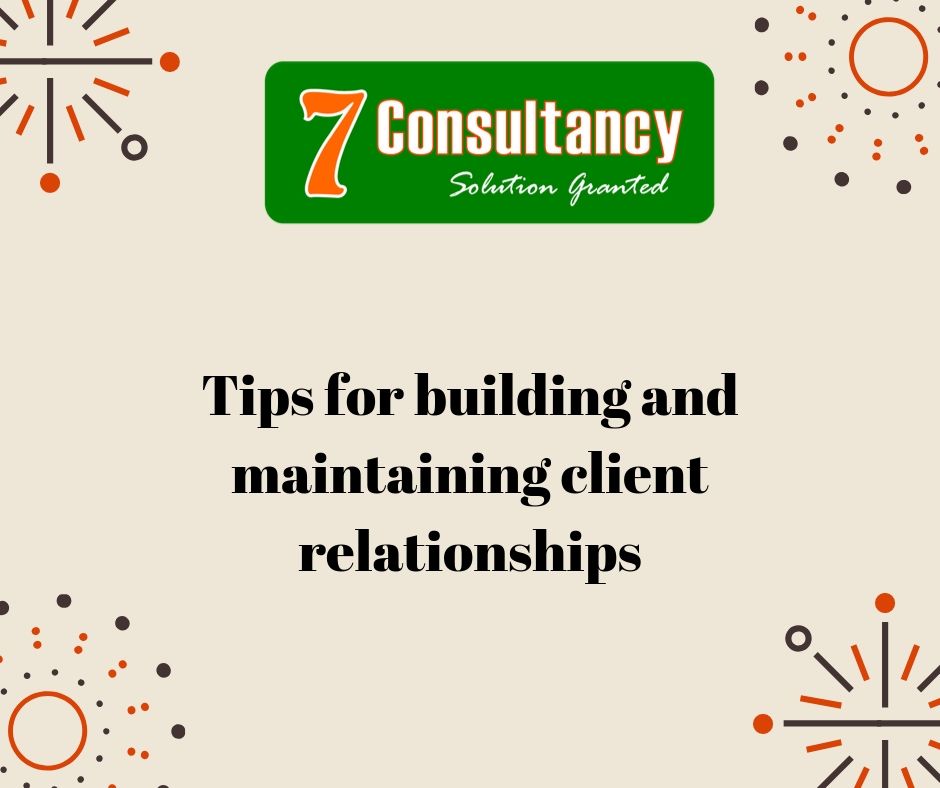 For maintaining good client relationships with client the companies should behave politely and give them the priority they should know and feel that how important they are to you. Some simple tips are there of how you can be with them and maintain a good relationship.
By focusing on exceptional communication it means by being always available to them by seeing this even they come's to know that how important their project and satisfaction of work is there for you. In exceptional communication the big role is played by honesty and trust the client should not feel any burden or dominating they should feel free to communicate and should feel that if their ideas are shared you will take it in consideration you should not only on focus on one client but all should get equally prioritize because sometimes it can lead to a negativity in your product or company
Acknowledge your client as an individual and let them feel good maintain relationships ask them personal questions but not too personal like if the client is parent you can ask them about how their child is doing etc The
top hr consultancy in Navi Mumbai
is the best in maintaining and building the relationships with their clients.
Share knowledge with your clients like if they like any genre of movies then they can suggest them like this they can share things and know the client well
. Manpower agency in Mumbai
is the best agency in Maharashtra who shares the knowledge with their clients.
Be open to them about your expectations from them about the business or project and even maintain the care and relationship to those expectations so even you can know them very well their likes and dislikes.
hr consultancy in thane
is the one biggest firm where the happiness of client is seen and maintained
Maintain a positive attitude towards the client and respect them also take their ideas and implement them on your project maintaining good relationship with client is beneficial for future projects and business. The key is to find the opportunity to go above and beyond in a manner that your clients will appreciate
.hr consultancy in Mumbai
is the top consultancy firm and that work on different categories also and turns out to be good in all categories the consultancy firms work best and simple in all field allover.
Share this:
Comments :
Comment Not Available