The Generation Game at Work
Posted on: October 26 2019, By : Stefy Sanjeev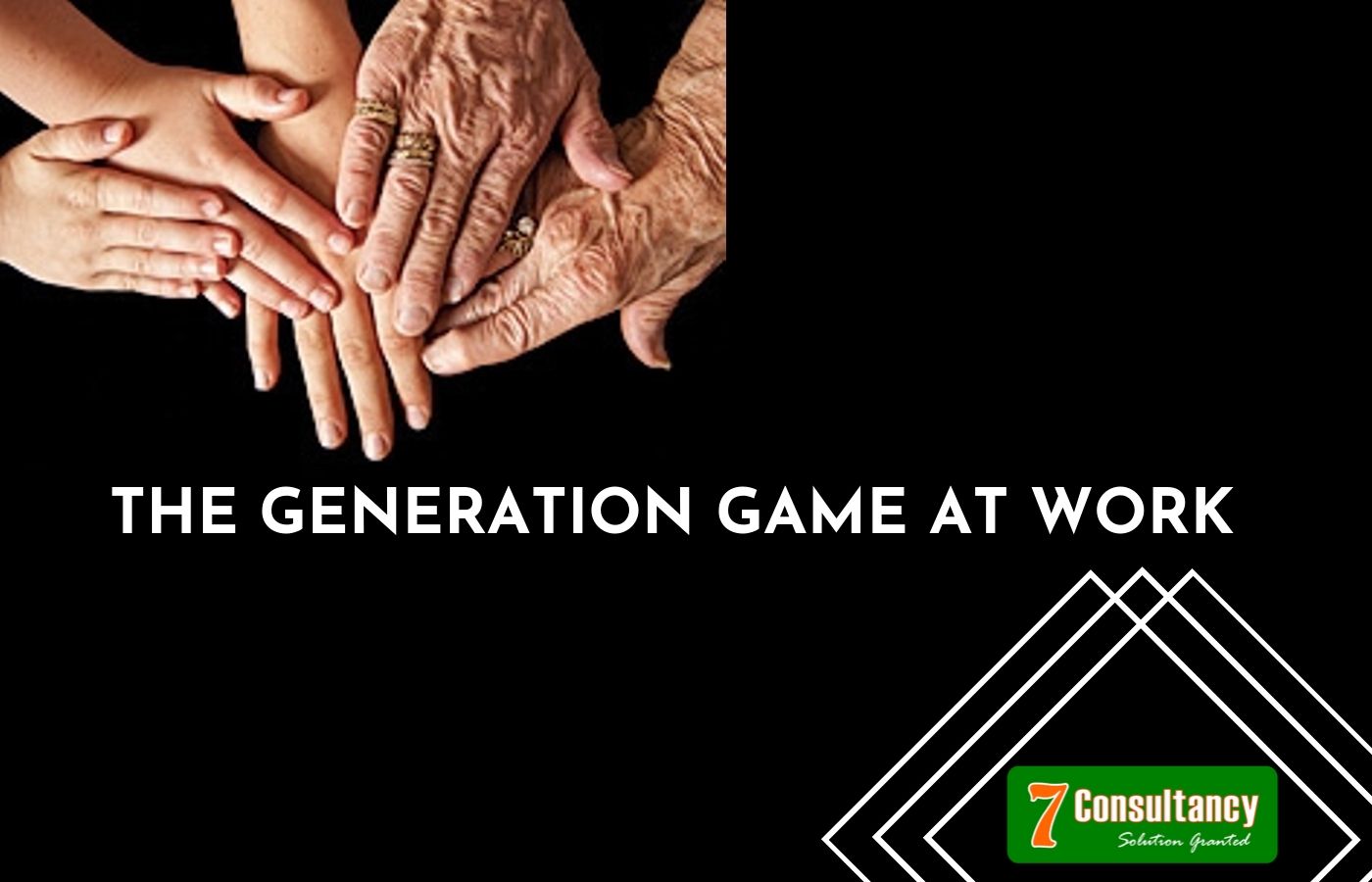 "Every generation needs re-generation"
Generation gap is not a big issue now in the business industry. People are well versed with the attitudinal differences between different age groups. Initially working with a colleague who is too young or too old as compared to our age acted as a communication barrier. Performance pressure was there surely, but the communication gap led to pending assignments. Communication gap therefore led to ego clashes between the employees.
Now with modernization, people are free to work in an environment consisting of different age groups. They do not focus on outlining their own skills but are more interested in learning new things from their seniors as well as juniors.
Seven consultancy
being the
Top Consultant in Mumbai
encourages different generations and their skills. We are living in a world where work is our first priority. Retirement is not an issue for anyone. Everyone wants to be independent soon and this becomes a primary reason to encounter almost four generations in a organization. There are employees working of age 19 to almost 70 in today's date.
Human Resource Department (HR) plays a crucial role in building the base of an organization. Our
hr consultancy in Mumbai
makes sure that the candidates selected are potential enough for any business firm and are never a barrier to communication. Every generation faces challenges in the firm. The older generation is facing challenges in adapting to new technology while the newer generation is dealing with the performance pressure compared to their older co-workers. Our
Manpower Agency in Mumbai
focuses on building a strong team so that the firm can reach to new heights rather than just considering the age. Challenges faced by different generations may include:
Communication styles
Firm's culture
Stereotypical thoughts
Expectations from company
Attitudinal differences
While the older generation prefers meetings for discussions, the newer generation prefers emails or chat platforms. We being the best
Consulting Firm in Mumbai
have made motivation a prime factor in our firm. Different generation is motivated through different ways. Some of the motivation techniques are mentioned below with respect to different generation:
The older-most generation is motivated by a health insurance, a good boss and a good salary
The senior generation might get motivated by job security, good salary
The middle generation might get motivated by job security, good package, and a continuous feedback
The newest and the youngest generation will get motivated by job security, continuous feedback but passion is more important to them than their work
Different generation has different expectations from life as well as career. As we are the
top recruitment Agency in Mumbai,
we make sure that we implement an employee-centered approach during the recruitment process so that we understand the candidate's wants and needs. An organization must look after the results rather than the process. This will create a more flexible environment for the employees to work on. Feedback is the main tool in the motivation. The older generation might get motivated by an appraisal in the salary whereas the newer generation will be okay with some foreign trip as informal appraisal. Running a
recruitment consultancy in Mumbai,
we focus on making strategies which will help gain employee's trust and make them work for a longer span.
A multi-generational place will help the firm to bring new insights to the firm with a pool of skills, experience, knowledge, technological skills and much more. So yes, there might be differences in the thinking process and work performance, but it provides us with the best skills and knowledge.
Share this:
Comments :
Comment Not Available