Social Responsibility by HR Department in an organization.
Posted on: December 28 2019, By : Drishti Khimshia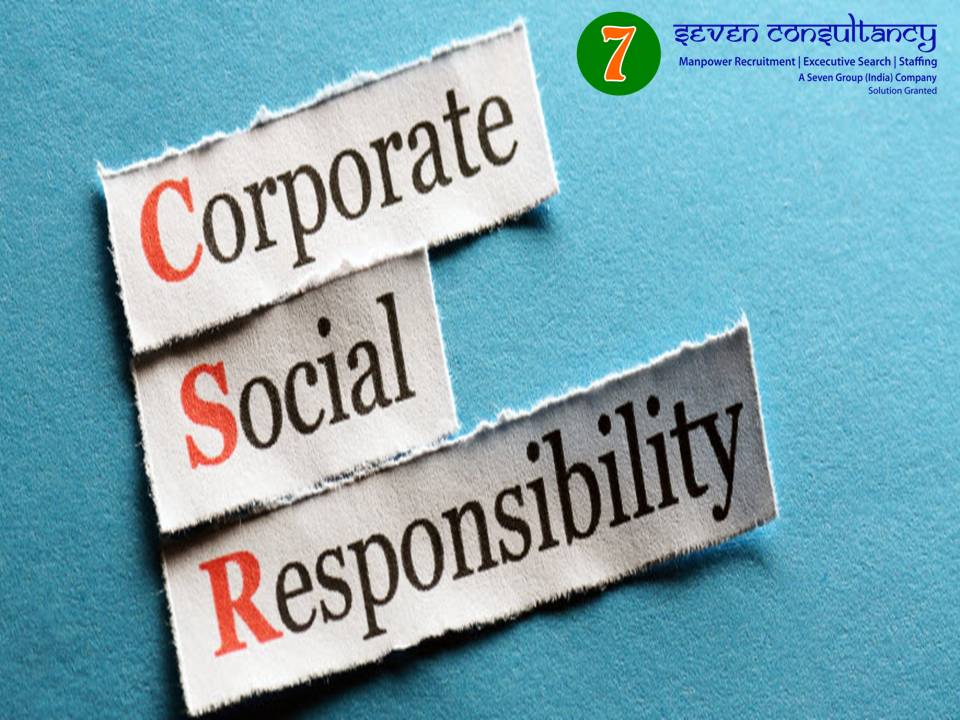 Social responsibility is an activity that needs to be performed by an organization to maintain balance between the ecosystem and the economy. When social responsibility applies to business world, it is known as corporate social responsibility. Social responsibility has become very important as it contributes to the welfare of the nature and the society. Several organizations take the help of
Recruitment consultancy in Bangalore
to help them with CSR.

The HR Department is responsible to do the social work for the company. They make the employees do social cause work like helping the society, or going to schools to teach, funding of any NGO, or an orphanage. These are very important as now every organization has to do CSR as it has become compulsory for the benefit of the nature. The HR department plays an enduring role on behalf of the company to adopt the CSR activities. The HR plan, manage and implement the CSR activity and monitor its adoption while documenting its success throughout the firm. The Hr can help the organization to create a competitive advantage and achieve success by implementing various plans that help to gain, develop and retain talent, however the HR also helps an organization to achieve goals by implementing CSR and sustainability into each of its strategies.

The HR Technology can help in a CSR plan, which will help in reducing the carbon footprint to benefit the earth starting with areas like –
1.
To implement and to encourage green practices
2.
To foster a culture of social responsibility
4.
To communicate about the value of CSR to the employees and the community.
There are two key areas which the HR dept focuses on for social responsibilities –
1.
Community Relations – To encourage the community relations through the HR team includes implementing of reward program, charitable contributions and encouraging community involvement and practices. To prove it, these programs can be sent in emails or company newsletters to staff members that highlight the company employees involved in community relations or creating monthly reward programs to recognize the work done by individuals within the organization.
2.
Training and Development – These programs help to explain the connection between company's products or services and the society at large and their value to local community. They identify different ways in which employees engage themselves in appropriate CSR projects that sustain and direct these initiatives.
The Hr is a critical person in the organization's CSR goals. The HR plays a supporting role in partnering, engaging and aligning in the organization. The HR plays a vital role in the CSR activities of the organization by partnering with the executive leaders to communicate the vision to employees. The Hr department does CSR by building relationships with social groups and engages employees and communities. The Hr department or any
top job consultancy in Bangalore
can align recruitment and training and development with CSR.
Share this:
Comments :
Comment Not Available