Social Hiring in Todays Era
Posted on: May 22 2019, By : Shubham Naskar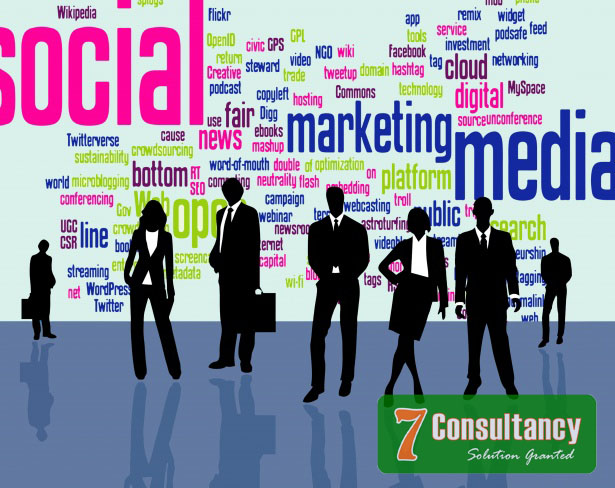 Social Media verification has become an integral part of recruitment today, especially as more and more millennials are joining the workforce. According to Jobvite's annual recruitment nation survey, at least 92% recruiters were leveraging social media, casting their nets wider than before.
In India use of social professional networks is equivalent to 40%, which is at par with employee referrals as a top source of quality hiring, according to LinkedIn Talent solution report on India Recruiting trends 2016. Social media recruitment continues to grow with new sets of priorities & hacks as new online platforms, networks and technologies gain traction. Top HR consultancy in India provide network intensive search for candidate referrals.
Nowadays, social feeds that post promotional messages or automated vacancy alerts are on their way out. Job seekers now actively research their companies on interest across social media sites. According to a report by LinkedIn Talent solutions, in the last two years companies have been spending significantly more on their employer brand and coming up with strategies for outbound channels like online professional networks and social media sites. HR consultancy in India makes use of social media for background verification of candidates.
The best talent expects to see quality and substance in an employer. A well nurtured and actively maintained employer brand is likely to attract 9 out of 10 candidates to apply. The best results are when employers use their social channels to curate content that is genuinely useful and interesting to the candidate pool they wish to target. Best HR consultancy in India verifies both ends.
Recruiters also highlight their company culture by giving the candidates a view into an employee's regular day at work or by having short videos featuring company leaders who talk about the opportunity in an advertised open position.
LinkedIn, Facebook and Twitter are the three largest platforms in the candidate hunt, but new channels are fast taking their places. Social Media savvy recruiters are venturing beyond the top 3three to Instagram, Pininterest and Snapchat, with the former leading the pack. HR training in Navi Mumbai guides on various ways of background verification on social media platforms.
Recruiters are fast tapping into specialized communities of professional, for eg, a new developer may be found on GitHub, the platform where millions of developers collaborate to build personal projects and work together on open source technologies. Similarly, Behance and Cargo collective are great scouting locations for creative industries as individuals use them to showcase their work. Industry specific tweet chats are another potential venue for spotting professionals as they are ideating.
Social networks have become the Google of candidates for the recruiters, offering unprecedented access to millions of highly skilled candidates along with professional and personal data. In this large pool, talent identification is the first critical step which is made possible by controlling candidates variables through writing Boolean strings- a skill that top source or recruiters need to develop in order to get meaningful candidate search results from deep data sources such as resume databases and social media. Recruiters can easily import candidate profiles from different social media platforms. They can also upload and enrich existing, saved resumes with the corresponding social media profiles. Recruitment consultancy in India keeps in touch with top professionals through social media platforms to access data of potential candidates.
The use of mobile of mobile to search jobs on the go is also increasing. About 47% of millennials are using mobile devices to look for job and the number is rising. A bad device experience is a strong discouraging factor. It is therefore to the recruiters' advantage if their application process is fully mobile friendly.
Social media recruiting is continuously evolving, with opportunities to innovate multiplying with technological development and new specialist platforms. A company's recruitment department must coordinate closely with its brand marketing and IT support to keep the ball of social rolling.
Share this:
Comments :
Comment Not Available