Recruitment process of FMCG industry in Bangalore
Posted on: February 11 2020, By : Shweta Vispute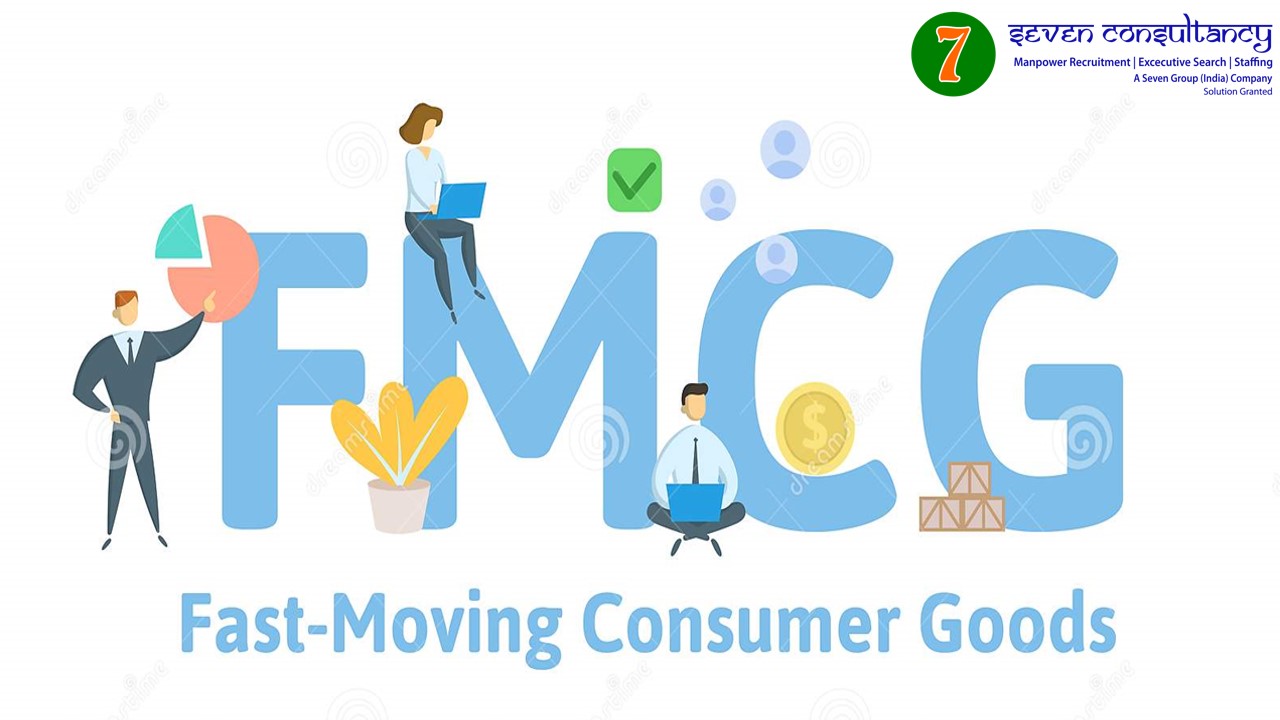 Fast-Moving Consumer Goods (FMCG) are products that are sold fast and at a relatively low cost. For examples non-durable household goods like pack foods, beverages, toiletries, over-the-counter drugs, and other consumables goods. The fast moving consumer goods industry in India is the fourth largest sector with total market size of more than US$ 13 billion as of 2012. The sector is expected to grow to US$ 100 billion by the year 2025. FMCG sector is distinguish by strong MNC presence and a well-established distribution network. The easy availability of raw materials as well as cheap labour makes India the best destination for FMCG sector. There are some of the famous FMCG companies are Nestle, Reckitt Benckiser, Unilever, Procter & Gamble (P&G), Coca-Cola, Carlsberg, Kleenex, General Mills, Pepsi and Mars etc.
Investment in employees working in the FMCG sector is very critical. The industry focus on understanding the importance of not only customer loyalty, but also employee loyalty and their efficiency. Brands under FMCG need to constantly evolve and provide innovative ideas to meet the consumer needs.
FMCG recruitment consultants in India
helps employees to understand the employee benefits organization created for their employees. The FMCG industry is a steady, varied, challenging and high profile industry providing a wide range of job profiles. There are different roles like MD, VP sales, GM East, Zonal head, Area sales manager, Senior executive and Senior officer for which FMCG industry require manpower. The eligibility criteria is different for every post.
FMCG recruitment agencies in India
tie up with FMCG industries to provide qualified manpower for future growth. In today's world of technology, the need for appropriate staffing solutions is a primarily objective to keep ahead of the competition. FMCG professionals are much sought after as they bring with them different skills which can successfully drive business transformation.
FMCG recruitment agencies in Bangalore
invite candidates with right skills and qualification for the right post.
Recruitment process is an important part of any organization because company's future depend on its manpower. FMCG recruitment process include Recruitment Planning, Strategy Development, Searching, Screening, Evaluation and Control. Company's HR department handle recruitment process for FMCG industry. Recruitment team invite candidates and select their profile for the available vacancies.
FMCG recruitment consultants in Bangalore
helps human resource department to recruit right candidate for the right post. Candidate selection is depend upon their qualifications, skills and experience in their field. As FMCG industry is growing continuously hence they prefer experience candidate so that they don't have to provide training to the employees and focus on other important factor.
In today's market, when competition is tough,
FMCG placement consultants in Bangalore
offer excellent recruitment services for the industry. There are different employment consultants providing staffing solutions in India. Hiring a FMCG placement consultant, can help in finding and recruiting a competent bunch of employees for a specific job. These recruitment consultants perform multiple tasks which include verifying the available vacancy's in the market; finding right candidates; selecting them by interviewing; and preparing a job offer in case any one of them gets selected for the FMCG job.
FMCG industry is different from other industries as they select candidates who have skills to complete the work efficiently. They also use social media platform to invite candidates for the hiring. To get hired for FMCG Company, candidate needs to be qualified, experienced and have good communication to clear the interview.
Share this:
Comments :
Comment Not Available