Recruitment process of Banking, Financial services and Insurance industries
Posted on: February 04 2020, By : Shweta Vispute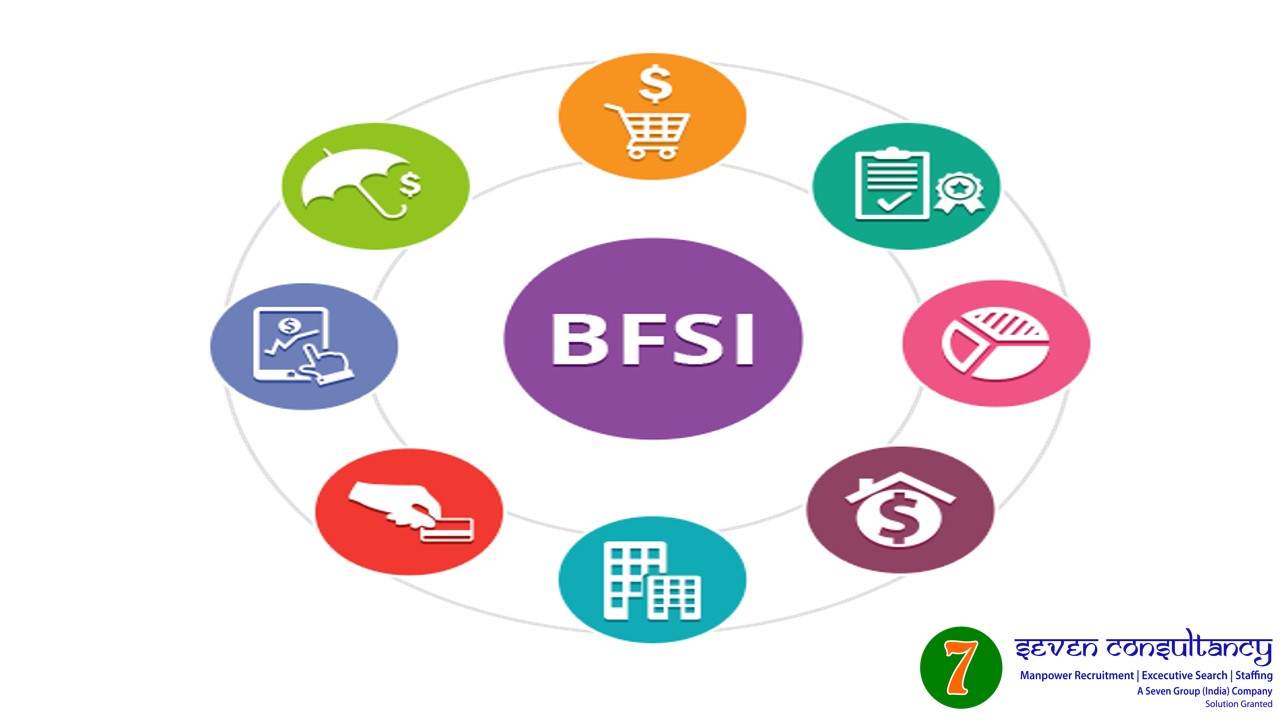 The Banking, Financial services, and Insurance (BFSI) sector is an industry term for companies that provide a range of financial products or services to the nation. Core banking, retail, private, corporate, investment, etc. are various types of banking services available under this space. It is potential for growth is mostly stronger in developing nation like India, as it is one of the fastest growing economies in the world.
As stated in recent report by National Skill Development Corporation for banking, financial services and insurance industry, India is one of the country in recent times to have a support of strong productivity gains and growing assimilation into the global economy. It also plays an essential role in promoting the long term growth of the Indian economy, led by the major segments of this industry, viz. banking, insurance and mutual funds. Besides, the report also stated that the banking and insurance sector contributes more than 6 per cent towards India's GDP during the year ended 2008.
The Banking, Financial Services & Insurance services industry is currently becoming more demanding and less forgiving than ever before. Customers are getting knowledgeable, regulations are tighter and competition is increasing and margins under pressure. More than ever, the Banking, Financial Services & Insurance services industry need people who can create value for their organization and for their clients, quickly adapt to change and understand how to deal with the global & local pressures of the financial crisis and its effects. Doing so while continuing high profitability and positive image of the financial services companies they work for is key.
BFSI recruitment consultant in Bangalore
is helping BFSI industries to hire right candidates. Quick & huge growth, structural, and regulatory changes are driving further need for people who is thinking about current market opportunities and the transition to the next growth phase.
Indian BFSI sector is expected to outsource their recruitment processes. Since there are huge requirements of junior and mid-level employees in this sector. The potential of payroll and benefits administration sections in HR outsourcing alone is estimated to be billions currently. Hence
BFSI placement consultant in Bangalore
capturing the market by hiring candidates. Consultancy have in-depth functional and industry expertise. Their scale, scope, and knowledge allow them to address a Broad spectrum of industries, and structure solutions successfully for Human Capital challenges.
Banking recruitment consultant in Bangalore
specially hire banking field candidates and
insurance recruitment consultant in Bangalore
hire insurance background candidates with skills and experience.
While every job role in this BFSI industry will require some skills, but mostly required skills are Proficiency in sales, stock market knowledge, mathematical aptitude, mutual fund awareness, and knowledge about banking operations.
Other skills like good communication skills, confidence, and being well-groomed can help candidate to succeed, not just in the BFSI sector, but in any other industries as well.
Apart from the skills mentioned, those looking for a career in the BFSI sector can also improve their skills by getting certified, which can become an added value to their resume.
BFSI Recruitment consultant in India
also help candidates to increase the value of their resume to get hired by company. Some companies organize regular training sessions for employees to keep them updated regarding latest trends in this space and improve their efficiency.
Recruitment team of
BFSI placement consultant in India
BFSI prefer skill, qualified and experience candidates to grow their organization.
Share this:
Comments :
Comment Not Available