Recruitment process in Social Service
Posted on: December 14 2018, By : Shreya Laisetti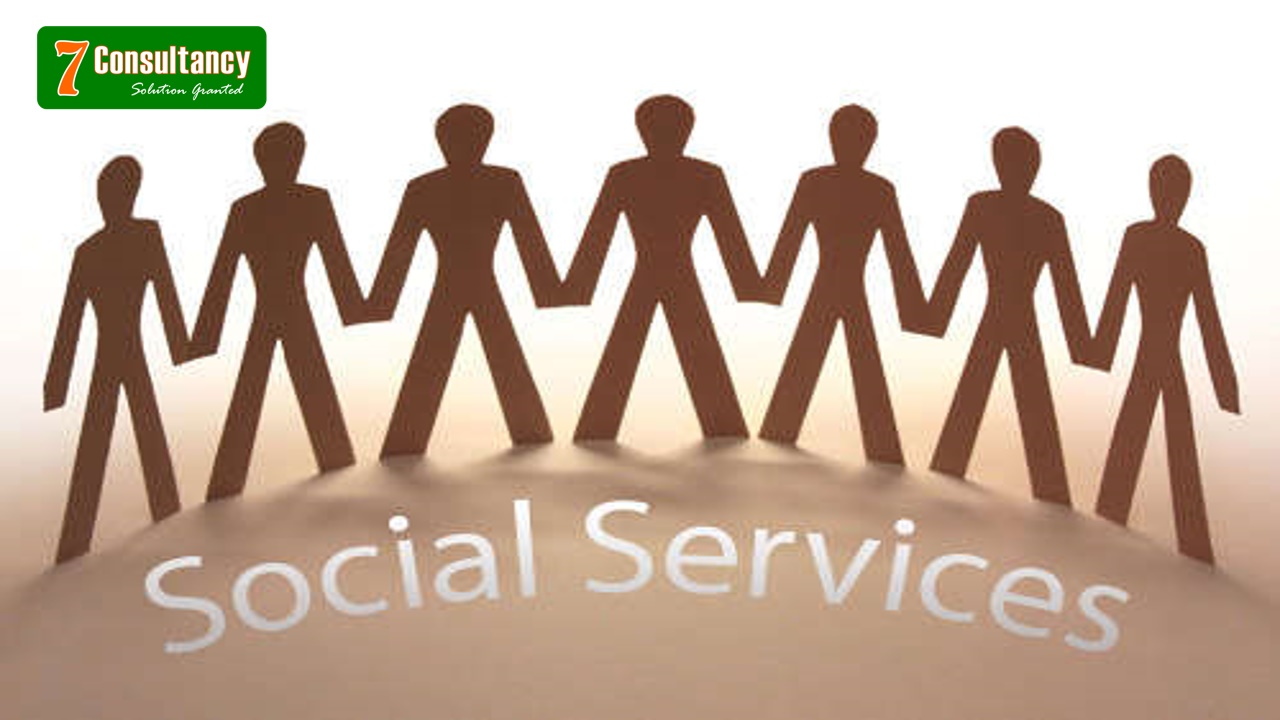 Once! Your amazing
resume
and cover letter worked. You got the interview!
Now the pressure is on for you to stand out from your fellow candidates and show the employer you are the right fit for the job. The interview is not just about letting the employer know you are qualified for the job, but also about the importance of making a connection, so the interviewer feels comfortable with you and wants to hire you.
1. Research.
Follow the organization on social media and familiarize yourself with other aspects of the company, so you can mention in the
interview
that you know they just had their annual fundraiser and hope it went well!
Research questions to answer:
•
What does the organization do?
•
What clients does it serve?
•
Who might be interviewing you?
•
What skills are needed for the position?
2. Prepare.
I can't stress enough how important it is to prepare for each and every interview. To excel in your interview, do your internal research and homework before you walk in the door:
a.
Know Yourself. Remind yourself of your professional history and how it relates to the job you are seeking. This will help you if the interviewer throws you a curve-ball question about your past work history.
b. 60-Second Presentation Statement. the presentation statement will be the basis for answering the standard opening request: "Tell me a little about yourself." This is your chance to tell the interviewer about your background and experience. Think of this presentation as a 60-second "sound bite"—a brief description of your career objectives and the strengths you can offer a potential employer. It is a verbal version of your well-thought out résumé
c. PAR Stories. Stories are more memorable than generalities. In a PAR story, you will describe:
•
Actions you took to address the problem
•
Results you achieved solving the problem
Have a variety of PAR stories ready. I promise you this will make it easier to answer a number of questions.
d. Anticipate questions and script responses. "Tell me some of your weaknesses" is a favorite question to ask during an interview. Be prepared to answer all of these questions, and try to anticipate additional questions the interviewer may ask you that are specific to the job. You can't predict every question, but being proactive in your preparation will only help you. Actually writing down your answers to review will help you remember and come up with honest answers quickly.
e. It's not all about you. "Tell me about a time when you worked on a team." Most social workers work in a team environment. Make sure to give credit to your team and how you successfully worked together. Stay far away from talking politics or religion, and don't share opinions unrelated to the position.
f. Ask great questions. Interviewers expect you to ask questions, so be prepared. Even if they have successfully answered all your questions by the end of the interview, you should still ask them something relevant. Example questions you could ask:
3. Practice. Practice. Practice.
Rehearse your 60-second presentation statement, PARs, and answers to any questions you think they may ask. Do this out loud with someone, if you can. This can help with nerves, confidence, and timing of your responses. You want to tell as much about your skills and experience as possible, but spending 10 minutes answering one question in a 30-minute interview does not bode well. Clean and concise answers are great, and the less rambling you can do, the better. You don't want to sound contrived or rehearsed, but you do want to feel prepared to answer questions with confidence.
4. Focus on leaving a positive, lasting impression.
"Anything else you would like to say?" If you felt the interview went well or if you stumbled a bit, always be prepared to have a closing statement to communicate to the interviewer that you can do the job and would be a great fit for the organization. Of course, send a handwritten thank you note to everyone who interviewed you as soon as possible.
5. You are also interviewing them.
Take note of how the organization treats you during the interview and answers your questions. If something feels off or uncomfortable during the interview, you may not want to work there. Use your keen social work instincts! I have been in a situation where the interviewer was rude and disrespectful, and I learned quickly that I did not want to work there. If you are unemployed, turning down a job is very hard, but it is important to find the right fit for you instead of having to leave a horrible situation in six months.
If you don't get the job, it won't hurt you to ask the hiring manager for feedback. It could be that you just weren't a right fit for the organization or the position. Don't ever burn any bridges if you weren't chosen for the job. They may have another opening you would be perfect for in the future, and you hope they remember you from your interview, connection, and thank-you note!
Recruitment
process is a process of identifying the jobs vacancy, analyzing the job requirements, reviewing applications, screening, shortlisting and selecting the right candidate.
To increase the efficiency of hiring, it is recommended that the HR team of an organization follows the five best practices which are mentioned below. These five practices ensure successful recruitment without any interruptions. In addition, these practices also ensure consistency and compliance in the
recruitment process
.
1. Recruitment Planning
Recruitment planning is the first step of the recruitment process, where the vacant positions are analyzed and described. It includes job specifications and its nature, experience, qualifications and skills required for the job, etc.
A structured recruitment plan similiar to the plan we make for
distance learning education
, is mandatory to attract potential candidates from a pool of candidates. The potential candidates should be qualified, experienced with a capability to take the responsibilities required to achieve the objectives of the organization.
2. Identifying Vacancy
The first and foremost process of recruitment plan is identifying the vacancy. When a vacancy is identified, it the responsibility of the sourcing manager to ascertain whether the position is required or not, permanent or temporary, full-time or part-time, etc. These parameters should be evaluated before commencing recruitment. Proper identifying, planning and evaluating leads to hiring of the right resource for the team and the organization.
3. Job Analysis
Job analysis is a process of identifying, analyzing, and determining the duties, responsibilities, skills, abilities, and work environment of a specific job. These factors help in identifying what a job demands and what an employee must possess in performing a job productively.
Job analysis helps in understanding what tasks are important and how to perform them. Its purpose is to establish and document the job relatedness of employment procedures such as selection, training, compensation, and performance appraisal.
4. Job Description
Job description is an important document, which is descriptive in nature and contains the final statement of the job analysis. This description is very important for a successful recruitment process.
Job description provides information about the scope of job roles, responsibilities and the positioning of the job in the organization. And this data gives the employer and the organization a clear idea of what an employee must do to meet the requirement of his job responsibilities.
5. Job Specification
Job specification focuses on the specifications of the candidate, whom the HR team is going to hire. The first step in job specification is preparing the list of all jobs in the organization and its locations. The second step is to generate the information of each job.
Share this:
Comments :
Comment Not Available