Recruitment process in Service Sector
Posted on: December 24 2018, By : Shreya Laisetti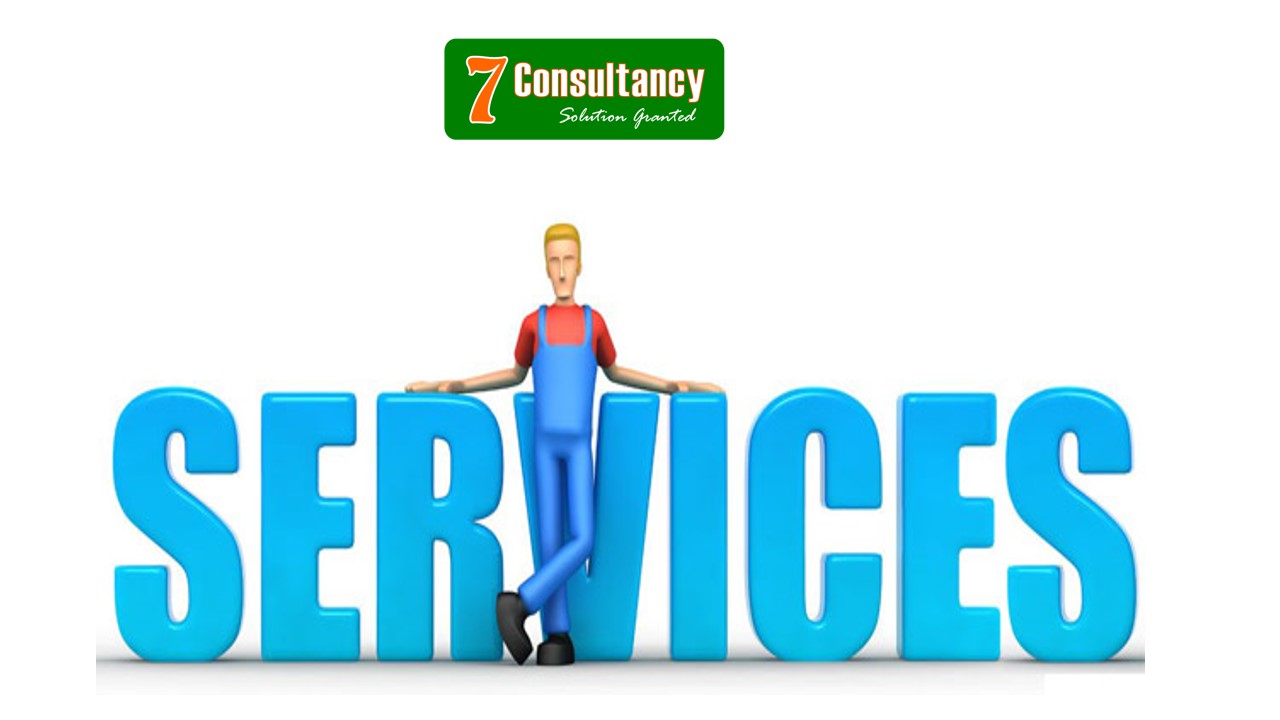 The services sector is not only the dominant sector in India's GDP, but has also attracted significant foreign investment flows, contributed significantly to exports as well as provided large-scale employment. India's services sector covers a wide variety of activities such as trade, hotel and restaurants, transport, storage and communication, financing, insurance, real estate, business services, community, social and personal services, and services associated with construction.
The service sector produces intangible goods, more precisely services instead of goods, and according to the U.S. Census Bureau, it comprises various service industries including warehousing and truck transportation services, information sector services, commodities, securities and other investment services, professional, technical and scientific services, waste management services, health care and social assistance services, and arts, entertainment, and recreation services. Countries with economies centered on the service sector are considered more advanced than industrial or agricultural economies. The services sector is the key driver of India's economic growth. The sector has contributed 55.65 per cent of India's Gross Value Added at current price in Q1 2018-19 and employed 28.6 per cent of the total population. Net service exports stood at US$ 18.7 billion in Q1 2018-19 (P).
Government Initiatives
The Government of India recognizes the importance of promoting growth in services sectors and provides several incentives in wide variety of sectors such as health care, tourism, education (
top educational consultant
), engineering, communications, transportation, information technology, banking, finance, management, among others.
Prime Minister Narendra Modi has stated that India's priority will be to work towards trade facilitation agreement (TFA) for services, which is expected to help in the smooth movement of professionals.
The Government of India has adopted a few initiatives in the recent past. Some of these are as follows:
•
Under the Mid-Term Review of Foreign Trade Policy (2015-20), the Central Government increased incentives provided under Services Exports from India Scheme (SEIS) by two per cent.
•
Government of India is working to remove many trade barriers to services and tabled a draft legal text on Trade Facilitation in Services to the WTO in 2017.
Some of the developments and major investments by companies in the services sector in the recent past are as follows:
•
Leisure and business travel and tourism spending are expected to increase to Rs 14,127.1 billion (US$ 216.9 billion) and Rs 806.4 billion (US$ 12.4 billion) in 2018, respectively.
•
India's earnings from medical tourism could exceed US$ 9 billion by 2020.
•
Indian healthcare companies are entering into merger and acquisitions with domestic and foreign companies to drive growth and gain new markets.
•
Services sector growth is governed by both domestic and global factors. The Indian facilities management market is expected to grow at 17 per cent CAGR between 2015 and 2020 and surpass the US$19 billion mark supported by booming real estate, retail, and hospitality sectors.
•
The implementation of the Goods and Services Tax (GST) has created a common national market and reduced the overall tax burden on goods. It is expected to reduce costs in the long run on account of availability of GST input credit, which will result in the reduction in prices of services.
The service or tertiary sector is the third piece of a three-part economy. The first economic sector, the primary sector, covers the farming, mining and agricultural business activities in the economy. The secondary sector covers manufacturing and business activities that facilitate the production of tangible goods. The service sector, though classified as the third economic sector, is responsible for the largest portion of the economy's business activity. Businesses in this sector are rapidly placing more focus on what is becoming known as the "knowledge economy," or the ability to surpass competitors by understanding what target customers want and need, and operate in a way that meets those wants and needs quickly with minimal cost.
A recruitment process (
HR process outsourcing
) is an organization-specific model of candidate sourcing for the purpose of finding and hiring new employees. Typically, the ownership of the recruitment process resides within the Human Resources function, although companies also use third-party recruiting firms. Ownership can vary depending upon the specific organizational structure of the company carrying out the process. The 7 basic steps in the
service sector recruitment process
are as follows:
It's not enough to know that you need [insert position title here]. You must also know the complete job description. However, you must know the description as the last employee who left in the position left it, NOT the description when that person took the job. That's because chances are good that they took on new/additional responsibilities while in the position. Now the job when they left is different than they job when they arrived.
Once you've identified exactly what you need (both in terms of hard skills and soft skills), then it's time to put a plan together to find what you need. You know what they say: "When you fail to plan, you plan to fail." Make sure that you get the "buy in" of everybody involved with the hiring process on the steps that will be taken and the communication channels that will be used. All it takes is one misstep to blow everything up. (
HR Policy Implementation
)
This is a case where you need to be a "hunter" and not a "gatherer." Too many companies are "gatherers," thinking that superstar candidates are going to rain down from the sky like so much manna. No, they are not. Once again, this is why companies hire
top placement agency
. They hunt, they do not gather. Not only that, but they're good at what they do.
4.
Identifying viable candidates
Finding candidate is also not enough. An organization or the
recruitment agency
must also find qualified candidates. Anybody can find candidates. They're everywhere. But those high-level A-players, the kind of candidates your competition would kill for? They're NOT everywhere. So searching for them, finding them, and identifying them will be more difficult if the first three steps in the process have not been undertaken.
Sure, you have a batch of viable candidates, most likely passive candidates, who are interested in the position. But not every single one of them are going to make it through the process. That brings us to the first screening stage of the process, the telephone interview. Ideally, you would have a list of 10 to 15 very strong candidates, all of whom are interested in the position. The phone screening serves to whittle that list down, so that you can move to the next stage of the process.
6.
Face to face interview
There are two important aspects of this part of the recruitment process:
1.
It can't stretch out too long, or candidates involved will lose interest.
2.
Employers must communicate to candidates where they are in the process and what to expect in the near term or they will start looking elsewhere. This is a particular danger with top candidates, since they are more than likely interviewing with more than one organization. (
Mock interview
)
Sure, there are other important aspects of the interview stage, but these are the two that companies neglect the most, with predictably dire consequences.
7.
Onboarding of Candidate
What's the point of hiring the best candidates in the marketplace if you can't retain those candidates after you've hired them? A comprehensive onboarding process is perhaps the most crucial steps in the recruiting process. When we refer to onboarding, we're talking about more than just new employee paperwork and knowing where the bathrooms are located. We're talking about continuing to make the candidate/new employee feel wanted before they officially join the organization. Many a company has failed to do that, only to see their new employee never show up for their first day of work.
Share this:
Comments :
Comment Not Available