Recruitment Consultant Cold Calling Script
Posted on: April 09 2019, By : Shreya Laisetti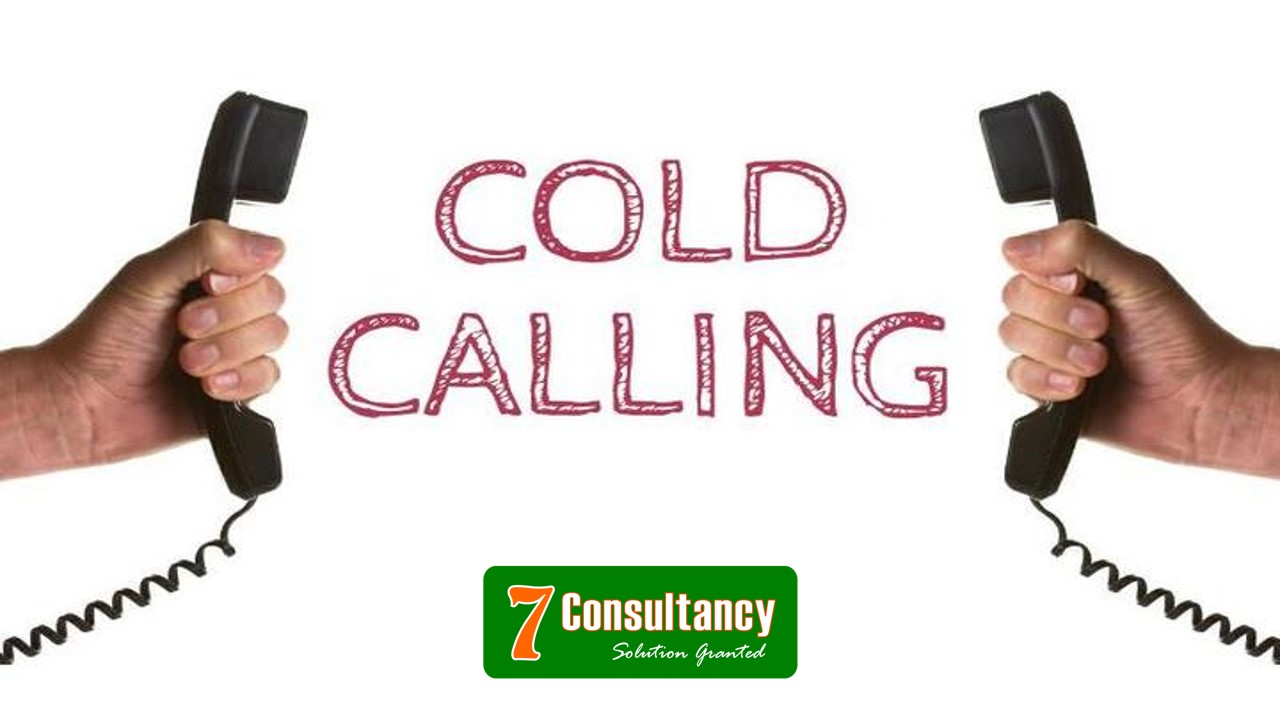 Even in today's virtual world, the obituary for cold calling is premature. Ideally your phone would be ringing off the hook all day with clients offering you the business but the reality is that if you want business, you need to go after it, and as part of your outbound marketing strategy, cold calling can be a very effective sales tactic if it's done properly. One of the toughest challenge of the organization is to find right kind of people at right place and at right time which in certain cases many of the organization fails to do so. In over to recruit right kind of manpower according to the requirement of the company many company are now taking help of Consultancy.
Human Resource Consultants
are majorly into advising businesses for their development accompanied by the organization's interests. Generally, HR Consultants have an access to overall Human Resource Solution.
In fact, according to a recent survey by DiscoverOrg, 60% of more than 1,000 polled senior executives from the IT industry reported taking an appointment or attending an event after receiving a cold call or unsolicited email. If the thought of cold calling makes your stomach drop to your toes these cold calling tips won't eliminate your fear, but they will help you make it a more successful experience.
While some HR insiders are convinced that the days of cold calling for recruitment purposes are long gone, there are still many Recruiters who apply this strategy on a daily basis. To become pace with HR Disciplines you can take help of many Education Consultant (
Abroad education consultant in Navi Mumbai
) who guides you for career. Here are some steps that
Best HR Consultancy in Mumbai
can follow before, during and after conducting a cold call which will help them to do it in an effective, professional and successful way.
Before making the cold call:
1.
Know the purpose of your call and set specific goals: Do you want to make a visit, book appointment, fill a vacancy, present a candidate for an interview or helping the candidate for resume preparation (
Human Resource management courses in Mumbai
).
2.
Research should be done before making the call regarding the company, the specific industry and the person you are taking to. Also you should do
background verification
before calling the person.
3.
Plan strategically as to how you will achieve your goal. Think about what kind of companies you want to target. If you are going to call companies make sure you get straight to the decision maker, no matter what that person's role is.
4.
Be prepared and know how to handle any objection that your client may have.
5.
Make sure you put yourself in a positive mind. Visualize in your mind how confident and positive you will come across and sound and how you are going to succeed at each call.
During the call:
1.
In order to grab the other person's attention instantly you must start with a strong opening sentence. The time you have to make an impact are usually 60 seconds.
2.
Mention once in a while the other person's name i.e., the decision maker. It will make the person feel more important and valued.
3.
Have your job order form in front of you to make sure that you ask all the right open-ended questions with how, what, when, who and why.
4.
Never interrupt the person during the conversation and show great listening skills. Use positive words with a positive tone of voice at all times.
5.
Let the other person know that you have good market and business knowledge.
After the call:
Stay well organized and keep record of the status of all companies regarding their hiring needs. Follow up again at a later stage and stick to any promise you make over the phone.
Last but not least, if after following all these steps you are still struggling with making successful cold calls you might want to try another strategy: sending out "cold emails" by providing a CV for a job vacancy to be reviewed along with some company background information, website and other clients referrals. You could use this as your first approach which then can be followed up with a "warm call". The advantage would be that you can start to discuss about the candidate straight away without having to make any further company introductions. Furthermore, it could also lead to fill other job openings that the company has.
Share this:
Comments :
Comment Not Available