Real estate and infra-structure industry in India
Posted on: February 29 2020, By : Shweta Vispute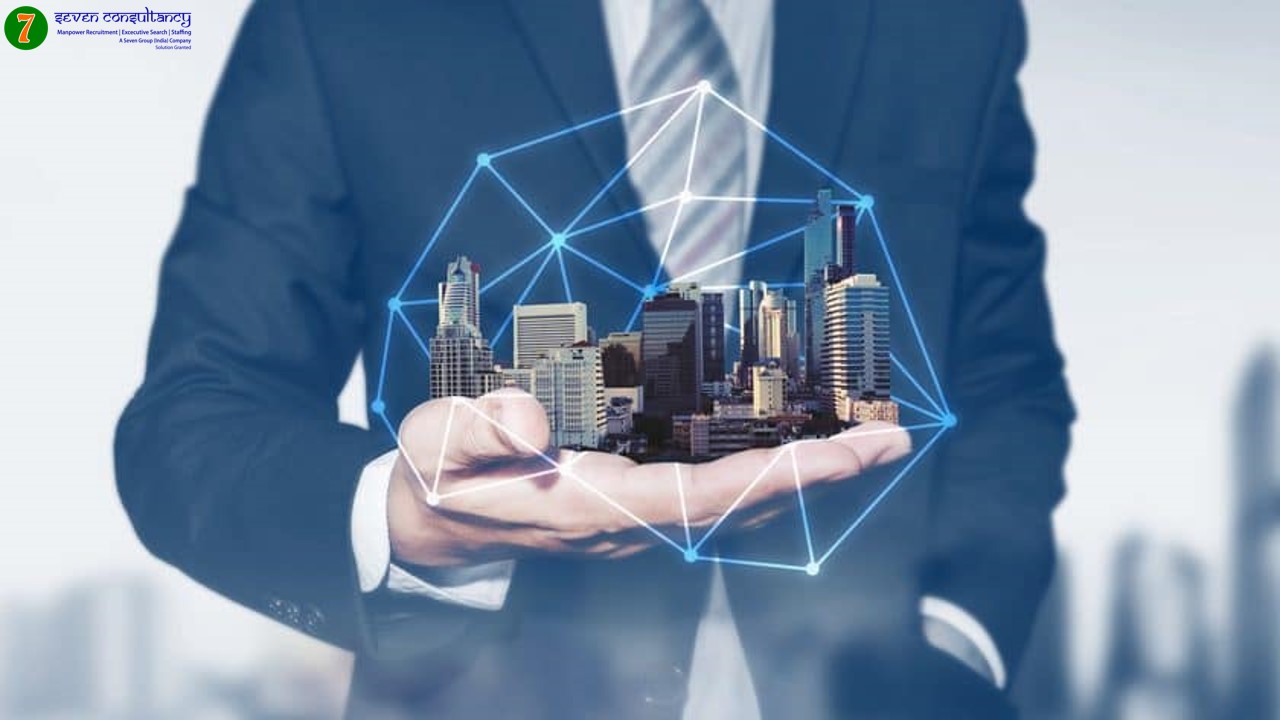 The Indian Real estate field is one of the largest sectors in the country. The contribution of the real estate industry to India's gross domestic product (GDP) has been estimated around 6.5 to 7 per cent and the section is expected to generate millions of jobs. Some
infrastructure recruitment consultant in Bangalore
are hiring candidates for this field. But the sector is facing a dip in its popularity due to stagnation or drop in prices. However job seekers are connecting with
Real estate recruiting firm in India
for career growth in this sector. Real estate industry in India is expected to reach US$ 1 trillion by 2030. By 2025, it will contribute 13 per cent of the India's GDP. Real Estate stock in India is expected to reach 3.7 million square feet in 2022, with addition of 200 million square feet during the year. Exposure of nuclear families, increasing urbanization and rising household income are likely to remain the main key factor for growth in all field of real estate, including residential, commercial and retail parts. Speedy urbanization in the country is pushing the growth of real estate. More than 70 per cent of India's GDP will be contributed by the urban areas by 2021. Indian real estate increased by 19.5 per cent CAGR from 2018 to 2028.
Real estate attracted around Rs 43,780 crore of investments in year 2019. The retail portion in Indian realty attracted private equity investments of around US$ 1 billion in 2020. Real estate attracted around US$ 14 billion of foreign private equity between 2015 and Q3 2019. First REIT raised Rs 4,750 crore (US$ 679.64 million) and was launched earlier in 2019 by the global investment sector Blackstone and realty firm Embassy group.
The importance of real estate Industry
The real estate industry is the second largest employer after agriculture and experts have stated that the sector is will rapidly grow around 20 percent over the next decade. The real estate industry include four sub sectors - housing, retail, hospitality, and commercial. For the past decades, the increasing growth of the sector is matched by the growth of the corporate environment, since there is a demand for office space as well as urban and semi-urban space. The construction industry in India ranks third among the 14 primary industry in terms of direct, indirect and induced effects in the economy. It is expected that real sector will experience more non-resident Indian (NRI) investments. The results could be short term as well as long term. Bengaluru appear to be the most recommended property investment destination for NRIs, which is followed by Ahmedabad, Pune, Chennai, Goa, Delhi and Dehradun.
As Reals Real estate and infra-structure Industry is rapidly capturing the market, students are willing to choose it as a career option. In this field
Real estate recruiting firm in Bangalore
helps the organization to hire qualified candidates who can convert customers into sales.
Real estate recruitment consultant in India
tie up with real estate industries to provide manpower. Real estate career include different post like Real Estate Investor, Real Estate Agent, Real Estate Broker, Real Estate Developer, Real Estate Wholesaler, Property Manager, Real Estate Attorney, Home Inspector, Real Estate Assistant, Real Estate Loan Officer Etc.
Real estate recruitment consultant in Bangalore
invites candidates as per their qualification, skills and experience. This industry prefer to recruit candidates who are self-motivated, hard-working, honest, and enjoy networking and helping people. Being part of the real estate industry can be very rewarding, but candidate need to take the right career path that suits to their prosper.
Share this:
Comments :
Comment Not Available