Printing recruitment agencies in Hyderabad
Posted on: July 18 2020, By : Abhinay Tayade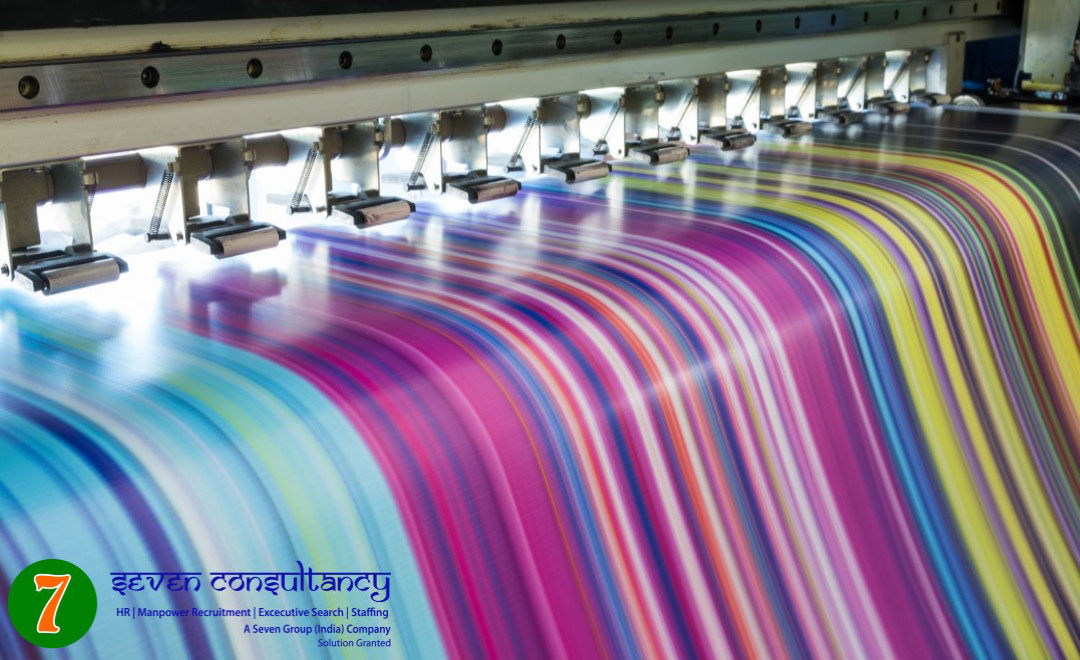 Do you have a creative bug in your mind, attracted towards designs and graphics or a talent for design, then you may be interested in pursuing a career in printing. Sometimes it can be difficult to know where to start, what kind of skills and qualifications you need for getting it, and what kind of career you could pursue, so that you can get a bright future. If you have this questions in your mind then this blog is for you.
In this blog we will know about
printing recruitment agency in Hyderabad
and how to get into the printing industry. Let's know about the industry first. In country like India, Printing Industry is growing day by day and now at rate of 12% per annum, with approx. 260,000 printing companies.
The printing industry includes engaged in printing text and images on to paper, metal, glass, also some apparel and other materials. Printing can be separate into three major stages:
Prepress: where the preparation of materials for printing happens.
Press or output: Where the actual printing process take place.
Post press: The last is about binding, folding, and trimming the material.

According to this three stages the work also divided, in prepress there is prepress technicians. In next stage there are printing press operators and in last stage printing and binding workers. In first stage both professional and technical workers worked, as well as graphic designers, proofreaders and typographers prepare files of images and text to be printed. Production positions include highly technical work. People in production require a strong knowledge of the printing process and are responsible for the physical operation of printing machinery.

The job titles include in this industry is as follows:
•
Good organizational skills, including being able to make smart decisions and manage priorities projects and tasks.
•
Problem-solving skills and initiative to solve problems.
•
Ability to deal with pressure meeting tight deadlines with quality and accurate work.
•
Good communication skills with the ability to understand a client's needs.
•
Work as part of a team.
•
IT knowledge, which is useful in the printing industry.
•
Verbal and numerical reasoning, critically evaluate numerical and verbal information and use it to make sensible decisions and conclusions.
Printing Placement agency in Hyderabad
only focus on printing industry recruitment, so they can do their work in one direction. People have misconception that, industry only wanted, candidate to be proper educated or skilled and experience. But they also see the dedication and hardworking attitude and other factor and personality which fits to the industry. There are lots of things that required to get into this industry and that's why going for recruitment agency is not a bad option.
Some
Best Recruitment Consultant in Hyderabad
like
"Seven Consultancy"
also took orientation programs to explain the company requirement to the candidates. Also some firms help candidates by taking mock interviews. So the candidate get an idea of final interview. Also the feedback help them to develop in future. After filtering the candidates,
Recruitment Agency in Hyderabad
submit the final list of candidate to the company for the final interview.
So if you really want to make carrier in this industry develop your skill, there are many institute where you can get the proper education of printing industry. And take help of recruitment agency to enter into the industry. The industry have a great future and opportunities in India.
Share this:
Comments :
Comment Not Available