Packaging Sector in India
Posted on: March 14 2020, By : Shweta Vispute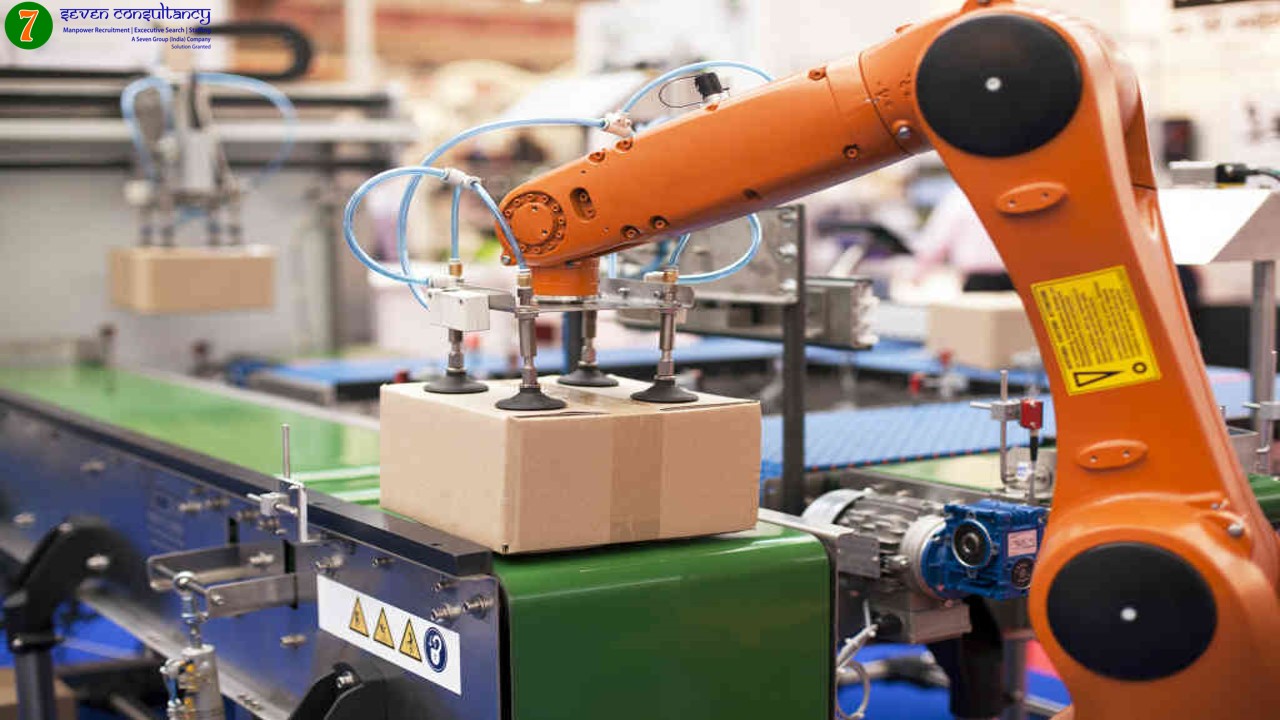 Packaging sector is the fifth largest sector in India's economy and it is one of the highest growth sectors in the country. According to the Packaging Industry Association of India (PIAI), the sector is rising at 22% to 25% per annum.
The Packaging sector in India was valued at USD 75.95 billion in the year 2019 and is expected to reach USD 103.32 billion by 2025, at a CAGR of 5% over the predict period 2020 - 2025. The Indian packaging sector has made a mark with its exports and imports, thus driving technology and innovation growth in India and adding value to the various manufacturing Industry. As this sector is growing, organization appointing
packaging recruiter in India
to hire manpower. In this hiring process
packaging recruiter in Bangalore
is playing most important role by inviting right candidates for the right job.
With fast-moving consumer goods being one of the primary growing part across the retail industry, it is one of the biggest end users of the packaging sector in India. The boom in e-commerce and organized retail is expected to increase the growth of plastic packaging and per-capita consumption in future.
The rising purchasing power, due to the growth in per-capita income of the Indian middle-class, is fueling the Indian packaging sector in adopting better packaging technique, materials, and machinery, to make sure quality factors for Indian businesses. To improve quality of the product, organization recruit quality specialist by taking help from
top hr consultancy in Bangalore
.
The food processing industry is one of the biggest users of adjustable packaging, accounting for more than 50% of the total demand. It uses plastics that help in enhance the hygiene quotient and shelf life of products, especially across the food and beverage section.
Pharmaceutical packaging
The global pharmaceutical packaging sector has been expected to double to $149bn in a decade, with India is one of the markets currently producing a large quantity of plastic pharmaceutical packaging. Large multinational pharma packaging organization, such as West Pharma, Huhtamaki, Amcor and SGD Pharma, along with Indian companies, including UFlex and EsselPropack, lead the way within the country's pharma packaging sector.
One pharmaceutical challenge India facing is it's heavily dependency on plastic packaging, which has triggered discussions on recycling and the absence of consumer knowledge in imperishability.
In addition, India's pharmaceutical packaging market is working towards creating new features like alarms on pill bottles and digital timers, dose monitoring and innovative mechanised blister packs. With this features organization is giving better customer service by hiring professionals via
placement consultancy in Bangalore
.
Retail packaging
The e-commerce retail packaging market has grown to 65 million monthly unique visitors, collecting an annual increase of 55%. India's e-commerce revenue is expected to be the highest rate in the world, growing at an annual rate of 51% and increasing to $120bn in 2020 from $30bn in 2016, according to an ASSOCHAM-Forrester reports.
India's e-commerce retail market has been facing an increasing demand for firm packaging, such as corrugated boxes and cartons due to the packaging's firm structure, preventing potential damage against India's poor road infrastructure. The firm packaging category makes up 80% of the country's overall packaging sector.
Food and beverage packaging
In recent years, India has seen durable packaging growth due to the increase of packaged food utilization and awareness, and demand for standard products. Consumer consciousness surrounding packaged food, specifically packaged food deliveries, has raised. Earlier this year, the Food Safety and Standards Authority of India (FSSAI) announced new packaging regulations to restore the former 2011 provisions. The new regulations contain of a migration limit of 60mg/kg or 10mg/dm2 and migration limits for specific contaminates in plastic packaging materials. Usage of recycled plastics and newspaper for food packaging have also been banned. New labelling regulations were also changed.
Recently, the country's online food ordering organization Zomato introduced 100% tamper-proof packaging after a viral video revealed a Zomato delivery man opening and consuming customer food orders.
In terms of India's beverage packaging, materials such as rigid plastics and glass account for 70% of the total packaging sector. PET is the material most used to package water, accounting for around 55% of India's packaged water market.
Projected to reach a CAGR of 4.17% to $142.2bn by 2023, it is predicted that the nation will see continued demand for PET bottles, along with a new demand for liquid packaging cartons due to their longer shelf life and facility in transportation.
The future of packaging industry is booming and students will go for the growing career in this field and to get hire in this field candidates can contact
job consultancy in Bangalore
.
Share this:
Comments :
Comment Not Available