Necessity of Background Check
Posted on: December 31 2019, By : Drishti Khimshia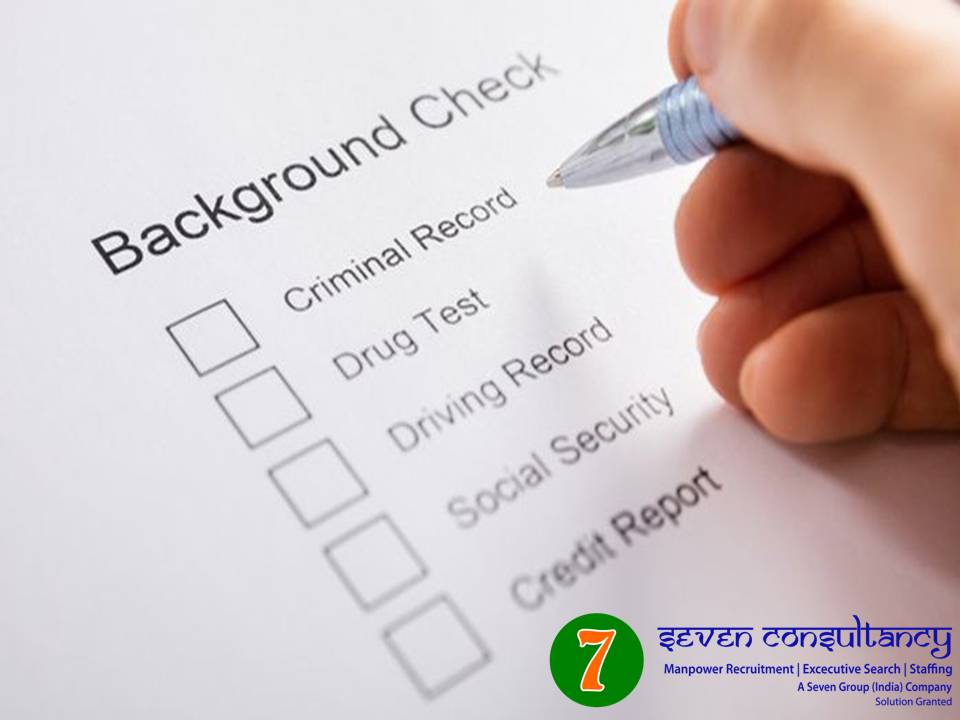 To protect a company from any potential risk, a background check is verified as pre-employment screening step before hiring. Many a times it happens that the applicants tell lies to the company while joining, they hide things from interviewer. The applicants are saying the truth also but the verification is done to ensure the right person is being hired. Thus background check is necessary. Background Check is a comprehensive review of a person or any organization's commercial records, financial records or any criminal records. A background check includes education, employment, credit history, criminal records, license records, etc. There are various background check service providers that get you all the information on your current or future employees. There are
top HR consultancies in Bangalore
that help the companies with background verification.
Reasons for Background Verification –
1.
It highlights the criminal history – The main reason to do pre-employment background check is to flag any criminal convictions in applicants past. Any criminal charge possessed by the person then the applicant is dangerous, unreliable, untrustworthy and not suitable for hiring. An employer deserves to have all the information in order to make the hiring decision.
2.
It gives you a picture of your applicant – Applicants are like actors, they always perform different in an interview. The goal of any applicant is to charm the interviewer and show themselves as friendly and professional at the same time. Background check can help to cut the façade and find out who the actual person is.
3.
It keeps employees and customers safe – Some applicants that you meet in a pre-employment screening can be dangerous. There are individuals that you simply cannot hire. These applicants can be very dangerous as they could be or do anything. Thus background verification is must for a company.
4.
It helps you keep a workplace drug free – Many employees want their workplace to be drug free thus they do a lot of maintaining for the same. The company can hire the
best recruitment consultancy in Bangalore
that can perform the drug test as a pre-employment screening, so that they can eliminate those applicants. It is one of the best ways to establish a zero-tolerance anti-drug policy at work place.
5.
It verifies education and certifications – In background check not only the employment history is checked but also the degrees and professional certifications they claim to have are checked. Learning about this information of the candidate will confirm honesty, when certain degrees or certifications are required legally for a person to join the job. Thus they are important. A
job consultancy in Bangalore
does it for many firms.
6.
It helps to ensure that you've chosen the right person to hire – Employment screenings are very long processes. They are very stressful and also expensive. It starts from reviewing applications to reviewing candidates. These processes take a lot of time and are generally a blow to the company productivity. If the company wants to hire the best candidate in the first time itself then they have to be as thorough as possible in their screening process. The company can't be as thorough as possible without running the background check of the candidate. The help of a
placement agency in Bangalore
can be beneficial for the company to run the background verification and it to be a smooth process and the company need not worry about it.
So unless a company wants to run the interview process again in few months, when their previous hire didn't work out well, they can run background checks so that they are sure of whom they are selecting for their company and that it can be a smart decision also.
Share this:
Comments :
Comment Not Available