Medical and Healthcare industry recruitment in Bangalore
Posted on: February 06 2020, By : Shweta Vispute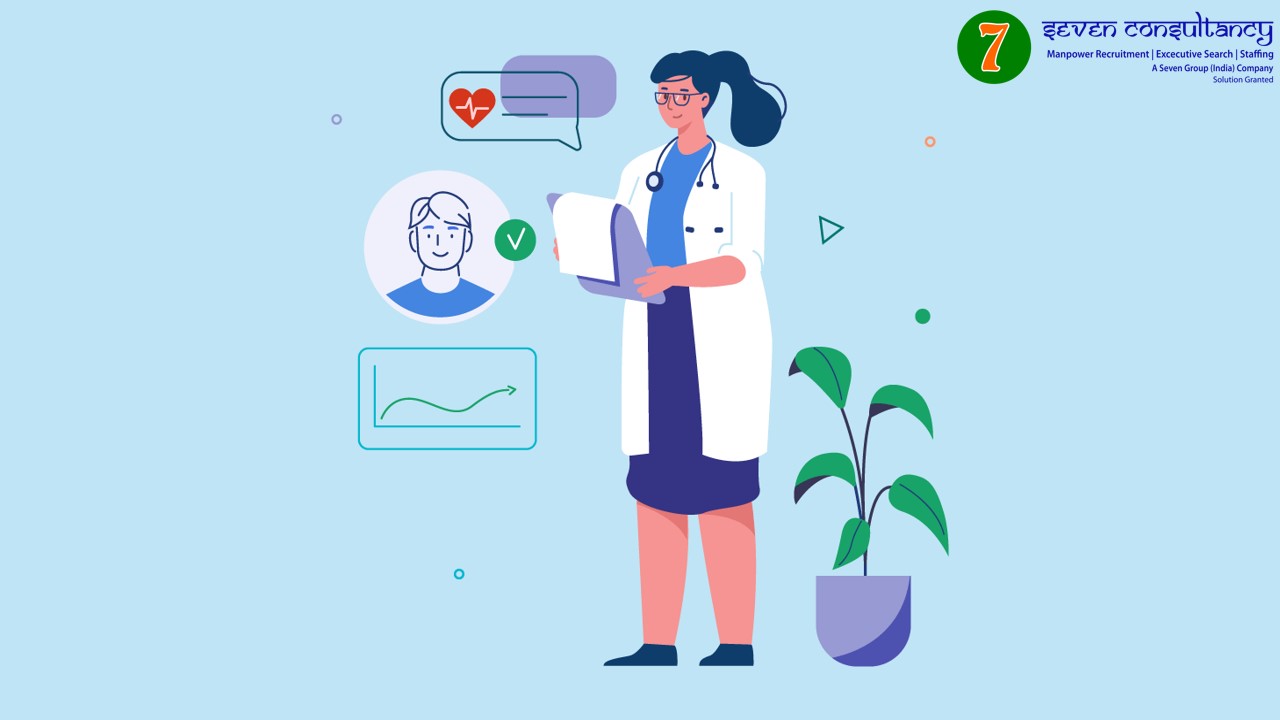 Access to comprehensive, quality health care services is necessary for promoting and maintaining health, controlling and managing disease, reducing unnecessary disability and premature death, and achieving health equity for all. Medical and healthcare industry is most important for every country as it directly related to people health. Hence hiring for medical and healthcare industries is crucial decision.
Medical and healthcare industry hire candidates by inviting them for in-house interview or they take help from recruitment consultants for hiring right candidates.
Medical recruitment agencies in Bangalore
and
Healthcare placement agencies in Bangalore
help those industries to hire candidates for vacancies.
Medical and healthcare jobs are always in demand, as these jobs are the ones with the most expected growth, according to the Bureau of Labor Statistics occupational projections report.
Most demanded medical and healthcare careers are Home Health Aides, Physician Assistants, Nurse Practitioner, Physical Therapist Assistants, Medical Assistants, Occupational Therapy Assistant, Physical Therapist, Registered Nurse, Physicians and Surgeons, Licensed Practical Nurse (LPN) and Licensed Vocational Nurse (LVN). It's a wonder that so many candidates wants to do career in Medical and healthcare industry but few of them actually get hired for those industries. Some candidates don't even know the openings on time to go for the interview hence recruitment consultancies are important as they only have responsibility to hire right candidates for the industry.
Medical placement consultant in Bangalore
mostly prefer to tie up with only for medical industries to hire candidates as it allow them to focus on only one industry.
Medical and healthcare industry mostly prefer qualified, skilled and experience candidates but as the vacancies are for medical and healthcare industries, the aim of the healthcare hiring process must be to find candidates that not only bring the right skills to the table, but that also possess the personality that fits the clinical culture.
Recruitment process of Medical and healthcare industry are as below:
1. Understand the requirement
The first and important part of Medical and healthcare industry hiring process is to understand the requirement of the industry and which skill and qualification candidate will be require for the position.
2. Invite candidates
After knowing the industry requirement, recruitment team invite candidates via consultancy, social media and other platform by mentioning the require candidate profile. Some
Medical placement Agencies in Bangalore
invite candidate on behalf of the organization.
3. Scrutinize candidates profile
Once candidate apply for the vacancy, recruitment team scrutinize candidates profile and shortlist those candidates who all are meeting the job profile requirement and arrange interview. If
Medical recruitment agencies in India
invited candidates then they arrange candidates interview after recruitment team shortlist candidate resume.
4. Selection
After candidates interview, recruitment team select candidates for the vacancies and inform
Healthcare placement agencies in India
for documentation. Consultancy HR team inform recruitment team feedback to the candidate and give after joining details.
In today's world, Medical and healthcare industry job competition is very high and candidates needs to have skills and talent to crack the interview and get hired for the available vacancy. It is one of the reputed career option available for job seeker.
Share this:
Comments :
Comment Not Available