Media & entertainment placement agencies in Hyderabad
Posted on: June 20 2020, By : Abhinay Tayade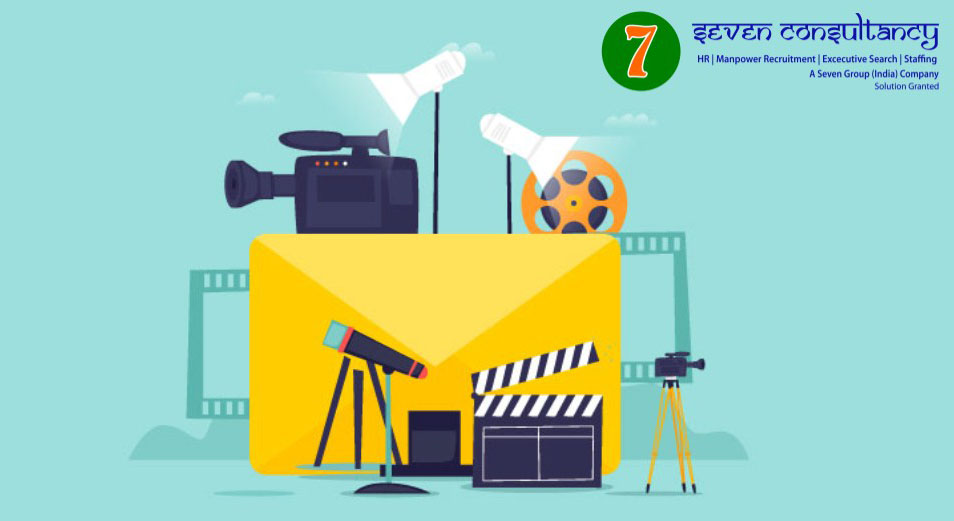 Media & entertainment industry is very fascinating industry, and that's why there is huge attraction in youth about Media & entertainment sector. In India people wanted to be a part of this industry, but sometimes they don't have proper information about it, even they are belongs to developed cities like Hyderabad. So in this blog I will try to explore all aspect related to the media & entertainment industry in Hyderabad as well as
Media & entertainment Placement agency in Hyderabad
. Which will help you to clear your thoughts.
Media and Entertainment (M&E) industry is a sunrise sector for the economy and is making high growth strides in our country. The Indian M&E industry is on the cusp of a strong phase of growth, because of getting support by rising consumer demand. The industry also increasing by digitization and higher internet usage over the last decade. Internet become a mainstream media for entertainment for most of the people. The Indian media and entertainment industry is expected to reach above 43 billion dollar by 2024, that's amazing isn't it?
The media and entertainment industry consist of film, radio, television and print. These include movies, radio shows, TV shows, news, newspapers, music, books and magazines. This mediums have their own place of work, which we know as a publication houses, advertising firm, studious, film companies, and broadcast companies. That's why this industry always needed skillful manpower. In general the jobs includes, editors, writers, reporters, correspondents, broadcast news analysts, photographers, graphic designers, video editors, camera operators, sound engineering technicians and artist. There are lots of media related institutes in Hyderabad, where you can developed yourself for particular job. After that as I said you can take help of
Media & entertainment Recruiting Firm in Hyderabad
for getting jobs.
These are the jobs you may know about, but there is also some people who are behind the scene and focused on business side. This job includes, public relations, talent agents, representatives, marketing managers, advertising executive and distribution workers. For these jobs also you need to pursue degree such as management, arts, fine arts, mass communication, journalism or media and cultural studies. In this sector sometimes you have to start to do work from bottom level and then you have to grow up. But with the presence of adequate
Media & entertainment Placement agency in Hyderabad
, it becomes easier to get job in this sector.
Media & entertainment recruitment agency in Hyderabad
will help you on all aspect. Let me tell you how it works. As I mention in the blog that this industry have many segment like advertising company, film company, production houses and etc. This companies have lots of project in their hand and that's why, they don't have time for recruitment process. So they choose
Recruitment Agency in Hyderabad
for save their time. These agency have strong network so can they reach to the candidates at a time with social media as well as they have database of the candidates who want to work for this industry. Apart from this they also helpful for candidates too. The advantage of going with agency as a candidate is they can help you to improve. As well as agency inform about the company history to the candidate and keep them updated, also keep you ready for the final interview by giving training.
Some of the
Best Media & entertainment Recruitment Consultant in Hyderabad
have a huge network in all over India, for example
"Seven consultancy"
. They have network all over India and have head office in Mumbai which is called as a capital of media and entertainment industry. So choosing this kind of recruitment consultancy will be an advantage for candidates. Well this is all about the industry and recruitment agency. You can easily get job opportunities in this industry and get a bright future if you go for the recruitment agencies.
Share this:
Comments :
Comment Not Available