Job Opportunities in The Hospitality Industry
Posted on: September 04 2018, By : Shriniket Shetty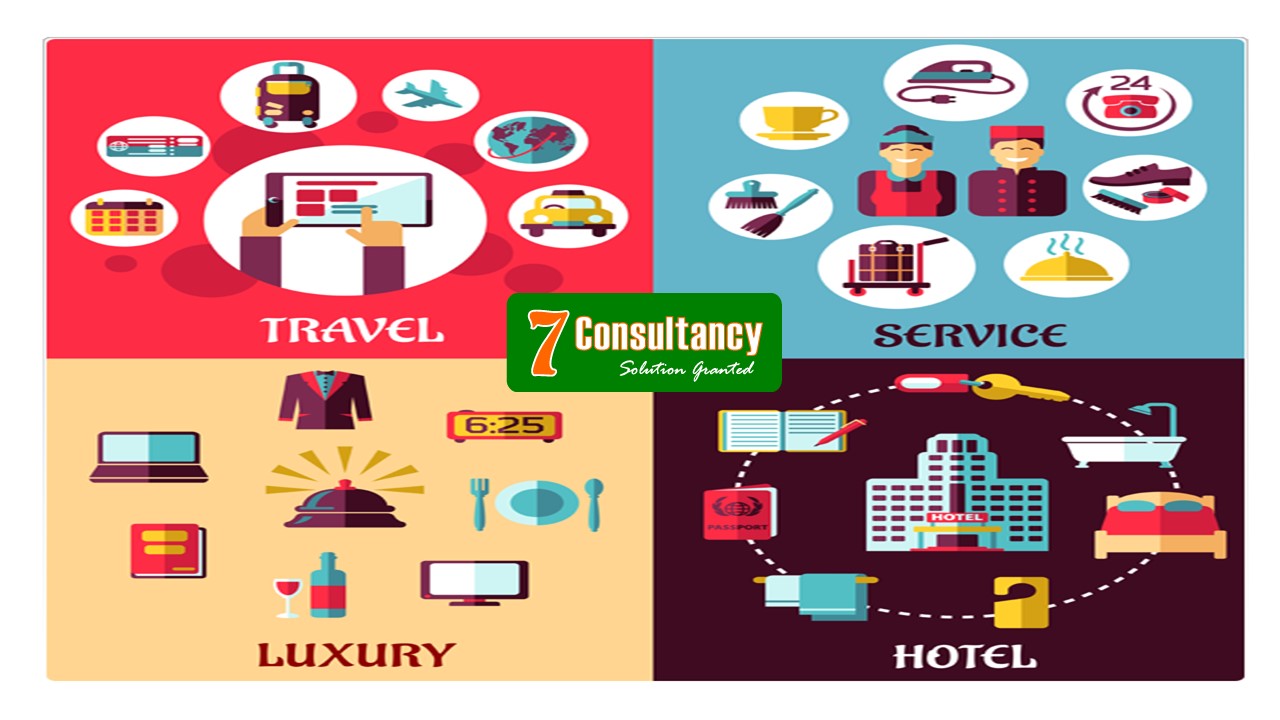 As the world progresses into the modern future the environments and entities around it move along with them too, and the Indian tourism and hospitality industry (
Hospitality Recruitment Agencies in Mumbai
) is not one to fall back. The Indian tourism and hospitality industry is constantly growing and has now emerged as one of the key drivers of growth among the services sector in India.
Hospitality and tourism in India has significant potential considering the rich cultural and historical heritage, variety in ecology, terrains and places of natural beauty spread across the country. This factor alone acts as the standalone plus point hospitality and tourism being a potentially large source of employment generation besides being a significant source of income for the country.
Around the world hotel chains (
Hospitality Placement Agencies in India
) have also begun to increase and invest more of their presence in the country, as it will account for around 3/4th of the share (47%) in the Tourism & Hospitality sector of India by 2020 & 50 per cent by 2022. India's hospitality industry is maturing rather than shrinking as economy grows.
India's hospitality and tourism industry has been witnessed by many countries and organisations to have huge growth potential both economically and structurally. The hospitality and tourism industry is expected to see even more growth after the new schemes pass out ruling one of which being the E- Visa scheme which is going to impact the inflow of people in a good way.
Making it easier for many of the larger time consuming processes to be carried out seamless. This also saves on cost for the industry as a whole allowing them to invest more of the money in the betterment of the industry infrastructure and employee pay.
The hotel industry has always been known to be able to adapt to the changing economy as well as the trends and demands of the people. It has always been benefited from the changing of the market unlike other industries. It has now developed into a highly complex branch of the economy.
This constant adaptability is what has lead the industry's growth infrastructurally as well. Although it is a hard fact to accept that during the immense growth, the hotel management strategies have had to adapt to these developments and it could be said that these strategies have even entered the realm of science.
The demand for and the choice of subjects that can be studied such as hotel or
hospitality management
show the increasing academisation of the hotel industry.
If you're interested in a career in the Hospitality industry but you're not sure what jobs you could apply for when you graduate,here is a thing you should keep in mind, "There are always jobs available for individuals in this industry".
Besides that these are some of the posts that you could seek a career in:
Hotel Operations Manager
Chef
Event Manager
Food And beverage Executive
Wine Sommelier
Sales and Marketing Executive
The hospitality industry (
Hospitality Placement Agencies in Mumbai
) offers a wide range of career options, from cooking to hosting, to running a resort. For an individual wanting to be successful in the industry, you'll need certain qualities that employers look for and customers expect, including:
Dedication
This goes for every career in existence that every individual must have. Dedication is a must if individuals pursue this a life in this industry. It will get tougher and tougher as time passes.
Conversational Skills
The most successful in the hospitality business are those with excellent communication and
conversational skills
. They can converse effectively both orally and in writing.
Guest Relation Skills
This is the utmost important skill everyone must have and look to polis as this is something on which the very nature of the business relies on. It is solely for delivering spectacular customer service.
Leadership
While you are in the field or have achieved a higher designation people look up to you and you should be certain that you can deliver on that aspect. Handling a multitude of tasks and making sure they are executed is something you will need to make ensure happens
Team effort
And last but not the least collective effort through great communication is always going to get you the best results at the end of the day.
The point being in the end is that this is an immensely growing industry and individuals looking to seek a path in this industry (
Hospitality Recruitment Agencies in India
) must be diligent enough to do so and possess these skills. Job availability is the least of their concern since like i mentioned before something that you need to remember,"There will always be job openings in this industry"
Share this:
Comments :
Comment Not Available