ITES sector growth in India
Posted on: March 07 2020, By : Shweta Vispute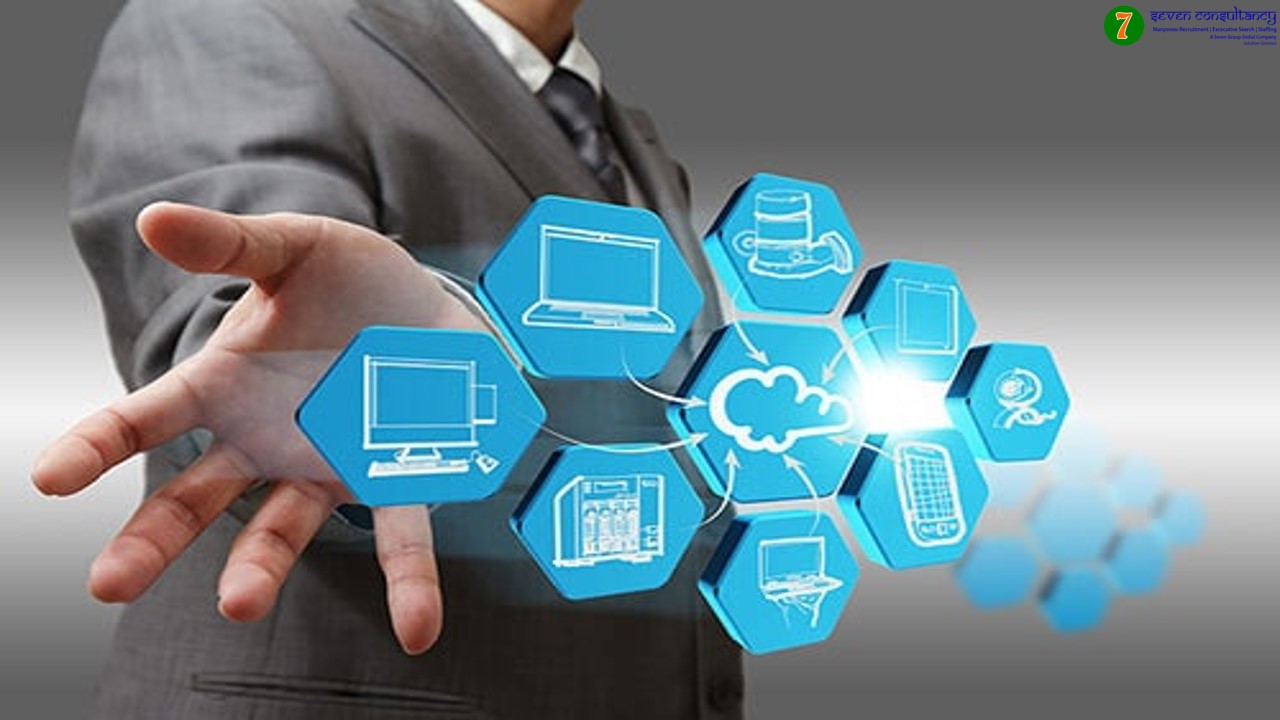 ITES is differs from IT. IT is Information technology whereas ITES is IT-enabled service and ITES is a service that applies IT services to different fields, it uses soft skills such as communication. ITES is a form of Outsource services which involves IT in different fields like Insurance, Finance & Banking, and Telecommunication. These soft skills are mainly used in KPO (Knowledge Process Outsourcing) sector and BPO (Business Process Outsourcing) sector and LPO (Legal Process Outsourcing) sector, back office-job and call centers. In this field
ITES recruitment agencies in Bangalore
is playing an important role by hiring manpower.
The Contribution of Information Technology Enabled Services (ITES) sector to the growth and development of the India for profit and as well as non-profit activities has been extraordinary. ITES industry in India has remarkably contributed to GDP, Foreign exchange earnings and Employment Generation. Recently NASSCOM reported that IT and ITES industries in India, annually grows at the rate of about 25% and encourage nearly 2 million jobs hence
Manpower Agency in India
is capturing the market. Indian ITES industries are its flagship economy builder and every single rupee spent by ITES sector accounts for two rupees in Indian economy. The ITES sector is rapidly changing overall Indian business standards. In addition, every job created in ITES sector accounts for creation of four employment in rest of the economy. Employment in this sector is mostly handle by
ITES recruitment agencies in India
.
The Future of ITES industries seems quite bright in India. The Career Opportunities in the IT Sector in India are ample hence
placement consultancy in Bangalore
inviting students who would like to grow in this sector. IT is very energetic and diverse industry. As a result, the IT Sector companies are mostly hiring Tech-savvy and multi-skilled candidates. IT skills are required not only for entering IT sector but also for obtain jobs in other sectors. Requirement for ITES talents is far more than the current supply. Thus, the scope for the sector is huge in India. As the requirement is enormous, more and more colleges and courses are offered to meet the hiring needs of the industry. Because of this, more and more students in India are opting for a career in ITES field and for this career students are taking help from
placement consultancy in India
for getting hire in ITES field. But for the job opportunity students' needs to find the
best manpower consultancy in Bangalore
so that they can get the right post as per their qualification. However, according to some of the top industry experts, the attrition rate is high making jobs in the ITES sector vacant. Moreover, the gap between demand and supply of skilled employees is cause of main concern.
Some of the Services offered by ITES:
• Medical Transcription
• IT Help Desk Services
• Document Processing
• Application Development
• Data Entry and Processing
• Telecommunication Services
• Data Warehousing
• Enterprise Resource Planning
ITeS-BPO is moving up the value chain and the industry now caters to the requirements of high end BPO services. In India, the industry has now been renamed as "Business Process Management" (BPM) considering the difficulty and nature of work carried out by the Indian Service Providers in IT enabled Business Process Services. The ITES BPO sector now cover transformation not only in the bottom-line of the customer organization but it also handle Top-line improvements. The BPS industry is now more than Business Process Services. The scope for BPS now includes Knowledge Process Services (examples: Legal Process Outsourcing, Pharmacovigilance, etc.) Analytical & Insight Services (examples: Financial Analytics Market/Customer Analytics, etc.) Platform Based Services (BPaaS), etc. The drivers for outsourcing have moved beyond cost-saving to include other key influencers such as necessity for sustained performance improvement, need for a flexible, access to the global talent pool and scalable organization, prompting organizations to re-evaluate and restructure their outsourcing strategies. The demand dynamics and the drivers of global-sourcing of services continue to evolve rapidly across the globe. Moving much beyond cost savings, there is a greater focus on sustained performance improvement, multishore operating model and creation of an adaptable and scalable industries.
Share this:
Comments :
Comment Not Available