ITES placement consultant in Chennai
Posted on: June 11 2020, By : Smita Singh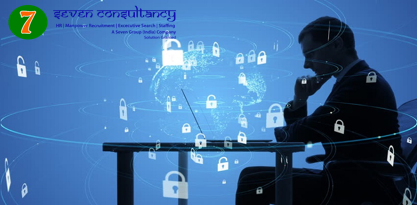 The information technology-enabled services is a branch of the IT industry. It is one of the largest industries in India with around 45-50% of employees of the total workforce working in this industry. It includes a wide range of information technology operations to modify the effectiveness of the organization. India has a huge market for ITES, as there is an availability of inexpensive and talented workforce. The tech giants do not go for the developed nations for these services, as it will not be cost-effective for them. Several
ITES recruitment agency in Chennai
in India provide different candidates for this rapidly growing industry. Even though there is a ratio of the workforce in this industry, it demands something more than that. There are many domain and subdomain under this specialization which are
1)
Domains specialization
BPO Voice – Inbound & outbound customer support.
Financial Services / Banking Sector.
Insurance Services.
Technical / Voice / Chat / Email Support.
Blended Processes / Inbound with Outbound/selling.
2)
Industry needs:
Many candidates are graduates but they have lack of knowledge of the industry requirements.
Many candidates lack good communication skills and soft skills.
There is quantity over quality.
ITES staffing companies need to provide industry-ready candidates who are familiar with industry skills.
Today, the ITES companies are looking for tech-savvy as well as multi-skilled people.
3)
How recruiter works:
The solution is the Best Recruitment Consultancy in Chennai which has correctly recognized the real problem in the ITES industry and has started working on it.
ITES Placement agency in Chennai runs an orientation program for the candidates which are selected by our clients. The candidates attend this program which is specifically designed for the undergraduates/graduates/pass-outs/students if the client expresses the requirement for it.
This orientation program is designed for keeping in mind the industry requirements. They know what the industries demand and they try to fulfill it with rigorous efforts.
In the orientation program, we try to provide our candidates with all the necessary skills required for the industry.
It is not just about technical skills. We take care of their communication skills, soft skills so that when they step into the market they will be ready to press the 'GO' button.
ITES Banking Recruiting Firm in Chennai is specifically for clients who want ITES employees in the banking sector.
ITES industry is growing fast. It has a huge potential and a bright future. India has proved to be a promising destination for this industry and
top HR consultancy in Chennai
will help this industry only go further.
Share this:
Comments :
Comment Not Available