Indian Legal Sector
Posted on: February 27 2020, By : Shweta Vispute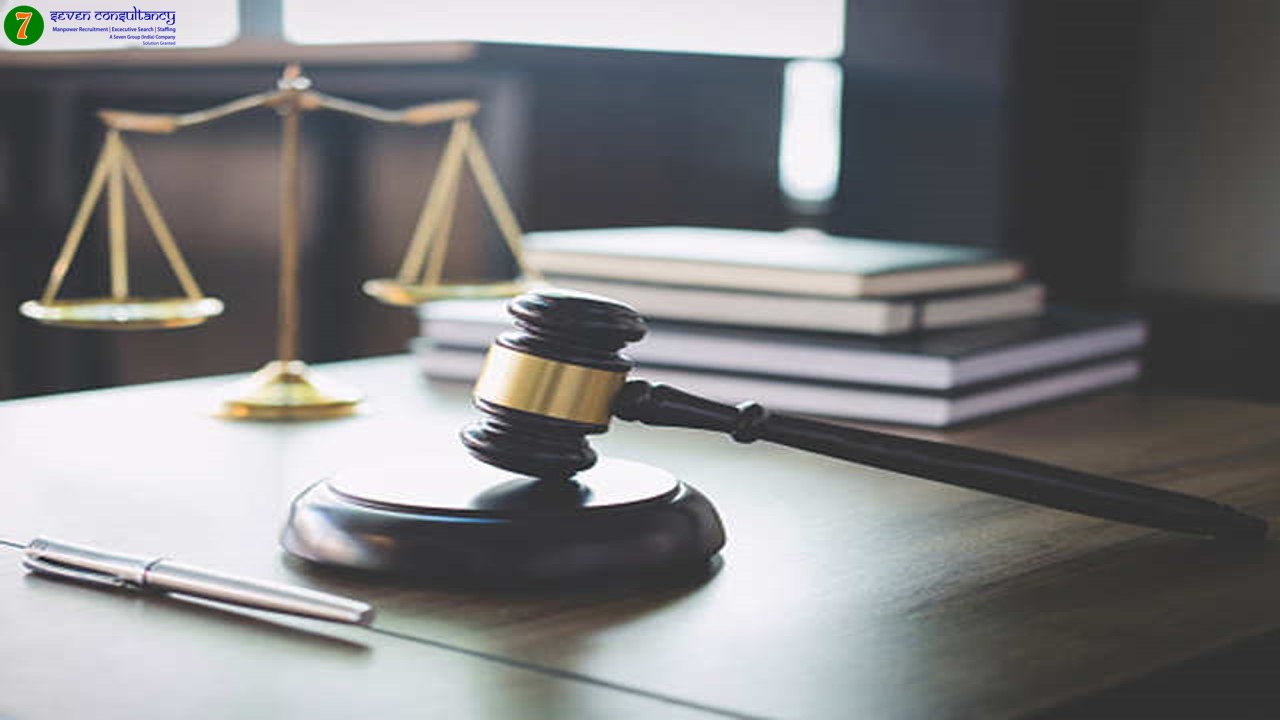 Currently India is the world's 2nd largest legal professionals market with more than 600,000 lawyers. While, legal services sector is one of the most restricted sectors both in India as well as globally, but now India is taking initiative to open up legal services sector in India by allowing foreign lawyers to visit India on a 'fly in and fly out' basis for giving legal advice to their various clients on foreign law. With continuous globalization and continuous policy reforms in India, more foreign companies are now setting up their businesses in India creating massive demand of domestic legal services.
Indian legal services sector has reached US $1.3 Billion in the year 2017 and has tremendous growth over the next few years, primarily on the back of growing investments and M&A in India. Indian companies are growing their footprints globally via establishing subsidiaries and association with foreign organizations, opening up opportunity for Indian law sector to enlarge their services globally.
In the past decade, Indian legal sector have snowballed in terms of revenue, size, brand and a sheer number of firms. Indian legal firms have high export prospective in developed markets such as the U.S. and the U.K. besides many developing markets like France, Singapore, etc. which are expected to appear as significant legal markets in the future. India have high export possibilities in many African countries who have developed their laws based on Indian Statues. In legal sector
legal placement consultant in India
establish a platform for the candidates.
Career in Legal Sector
In India people have right talent, knowledge and expertise in various spectrums of law and want this to be fully utilized. But unlike the other job sectors the talent in this sector is not utilize to the full potential by the required organizations mostly due to highly fragmented job sector and traditional hiring process. With the new hiring process and technology
legal placement agencies in India
hire and guide the candidates to get a job opportunity in legal sector. Currently the scenario is changing and many firms want to hire the best talents from the legal field and to hire qualified candidates
legal placement consultant in Bangalore
is helping Legal firms.
Law is one of the popular career option in India for a long time. Those whose families have been into this profession for generations in India usually opt to go for law studies too. However, to become a lawyer it is not necessary to have a family background in law neither is it mandatory that you belong to an wealthy family. Anyone can go for law studies as long as one has the passion for it.
Traditionally, freshman could specialize in either civil or criminal laws. However, this concept has changed and now students can opt to specialize in any of the different options offered like patent laws, corporate laws, etc. Candidates can get help from
legal recruitment agencies in Bangalore
to understand the career options available for them in an organization. A degree in legal sector not only lets you practice as a lawyer in the courts in the company but also opens up career options in sectors like corporate management, legal services and administrative services. Different legal sectors are tie up with
legal placement agencies in Bangalore
to hire those qualified candidates. There are different career field in legal sectors which are as follow:
Core Legal Careers: Include Lawyer, Paralegal and Legal Secretary
Careers in Legal and Administrative Support
: Include Compliance Specialist, Conflicts Analyst, Legal Recruiter, Court Messenger, Law Firm Administrator and Contract Administrator.
IT Careers in Litigation Support
: Include Litigation support professionals, E-discovery professionals and document coder
Courtroom and Courthouse Careers
: Include judge, Law clerks, courtroom deputy, clerk and Mediators
Careers in Legal Consulting
: Include jury consultant, Computer forensics professionals, forensic scientist, accident Reconstructionist
Careers in Legal Education
: Include Law Professor, Law School Dean, Law School Admissions Officer and Legal Career Counselor
Share this:
Comments :
Comment Not Available