Importance of Human Resource Development in an Organization
Posted on: January 12 2019, By : Shreya Laisetti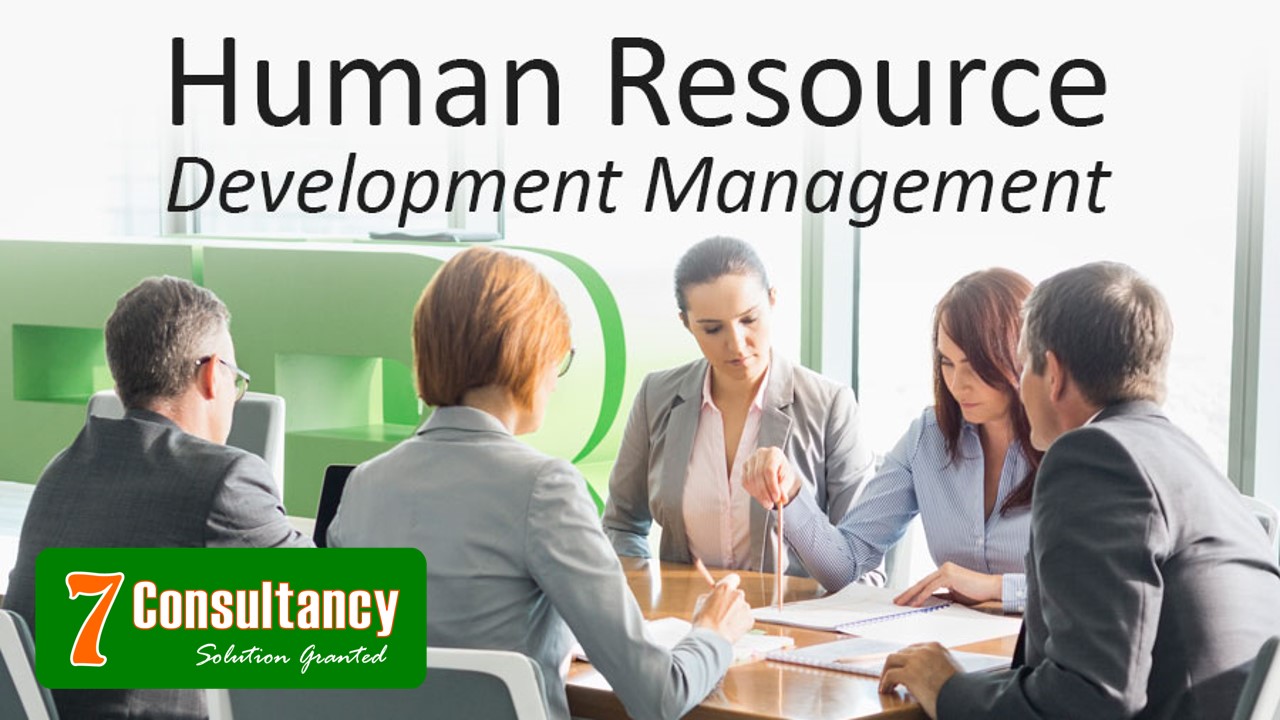 Human resource is one of the most essential resources for any organization and its development that is if the organization is self-motivated and growth-oriented. Unlike the other essential resources that the organization works with the human resource is most potential and capable of helping the organization grow and develop in the right direction.
Manpower Recruitment
has been one of the major responsibilities of the HR team. It is the job of HR personnel to plan and devise strategic campaigns and guidelines for recruiting suitable candidates for a required job description. This is the first pillar of
HR process
that every HR manager starts with. It's probably one of the most important aspects of any HR professional's career which is otherwise outsourced. The recruitment function comprises two main objectives: attract talent and hire resources.
Human resource is needed to be developed as per the change in external environment of the organization, hence, HRD helps to adapt such changes through the development of existing human resource in terms of skill and knowledge. Human resource policies are continuing guidelines on the approach the organization intends in developing and managing its people. There are startups and small organization which are not specialized in making policy for HR. In that case companies take help of
best human resource consulting firms in India
in order to get the service. The consultancy help the companies by providing the service of
HR Policy Implementation
.
Human resources development refers to the vast field of
Human Resource training
and development provided by organizations to increase the knowledge, skills, education, and abilities of their employees. In many organizations, the human resources development process begins upon the hiring of a new employee and continues throughout that employee's tenure with the organization. Many employees come into an organization with only a basic level of skills and experience and must receive training in order to do their jobs effectively. Others may already have the necessary skills to do the job, but don't have knowledge related to that particular organization. HR development is designed to give employees the information they need to adapt to that organization's culture and to do their jobs effectively. Human resource development focuses on creating a very useful work culture by developing a very efficient workforce that both the organization and the employee obtain their career goals to serve their customers better.
Human resource development Management identifies, nurtures and uses the abilities of the employees working for the company. They are there to create a suitable climate for their people to help them and the companies develop. It creates a structure for helping the employees of the organization in developing their organizational and personal abilities, know-how and skills. The HR department of an organization that is growth-oriented creates opportunities for employees to know and develop their skills through employee training, career development program of the employee, managing their performance, coaching monitoring, success planning, development, identifying key employees, giving tuitions for assistance and the development of the organization. M M Khan explains that "Human resource development concept is the across of increasing knowledge, capabilities and positive work attitudes of all people working at all levels in a business undertaking."
Human resource is a collective term for a number of functions that guide the organization towards attaining value and organizational growth through its agency staff, employees, and vendors. While recruiting right kind of employees the company occurs some overhead cost while searching. In order to reduce the unnecessary cost some companies tale help of
top job consultancy in India
. Human resources development can be viewed, in some ways, in the same manner that a coach views his athletic team. While a coach may recruit players who already have some skill and ability, the point of continued practice is to strengthen those skills and abilities and make even better athletes.
HR development has the same goal: to make better employees. The purpose of HR development is to provide the 'coaching' needed to strengthen and grow the knowledge, skills, and abilities that an employee already has. The goal of development and training is to make employees even better at what they do.
The importance or significance of HRD can be explained as follows:
1. HRD Develops Competent HR
HRD develops the skills and knowledge of individual, hence, it helps to provide competent and efficient HR as per the job requirement. To develop employment's skill and competencies, different training and development programs are launched.
2. HRD Creates Opportunity for Career Development
HRD helps to grasp the career development opportunities through development of human skills and knowledge. Career development consists of personal development efforts through a proper match between training and development opportunities with employee's need.
3. Employ Commitment
Trained and efficient employees are committed towards their jobs which is possible through HRD. If employees are provided with proper training and development opportunities, they will feel committed to the work and the organization.
4. Job Satisfaction
When people in the organization are well oriented and developed, they show higher degree of commitment in actual work place. This inspires them for better performance, which ultimately leads to job satisfaction.
5. Change Management
HRD facilitates planning, and management of change in an organization. It also manages conflicts through improved labor management relation. It develops organizational health, culture and environment which lead to change management.
6. Opportunities for Training and Development
Trainings and development programs are tools of HRD. They provide opportunity for employee's development by matching training needs with organizational requirement. Moreover, HRD facilitates integrated growth of employees through training and development activities.
7. Performance Improvement
HRD develops necessary skills and abilities required to perform organizational activities. As a result of which, employees can contribute for better performance in an organization. This leads to greater organizational effectiveness.
Human resource development management is a very important responsibility for the HRM of the company. It is divided into a number of subparts and gives the responsibility of Human resource development concept to each level of management in each department of the organization. It is a process of promoting human resource development management mechanism and techniques such as training,
career counseling
as a part to promote, facilitate and initiate this process. Human resource development management believes in the development of the most important resource of the organization in order to develop the employees, the teams, and the organization. The focus of Human resource development is on the entire organization not just one part of the company.
Share this:
Comments :
Comment Not Available