Importance of Employee Engagement
Posted on: January 07 2020, By : Drishti Khimshia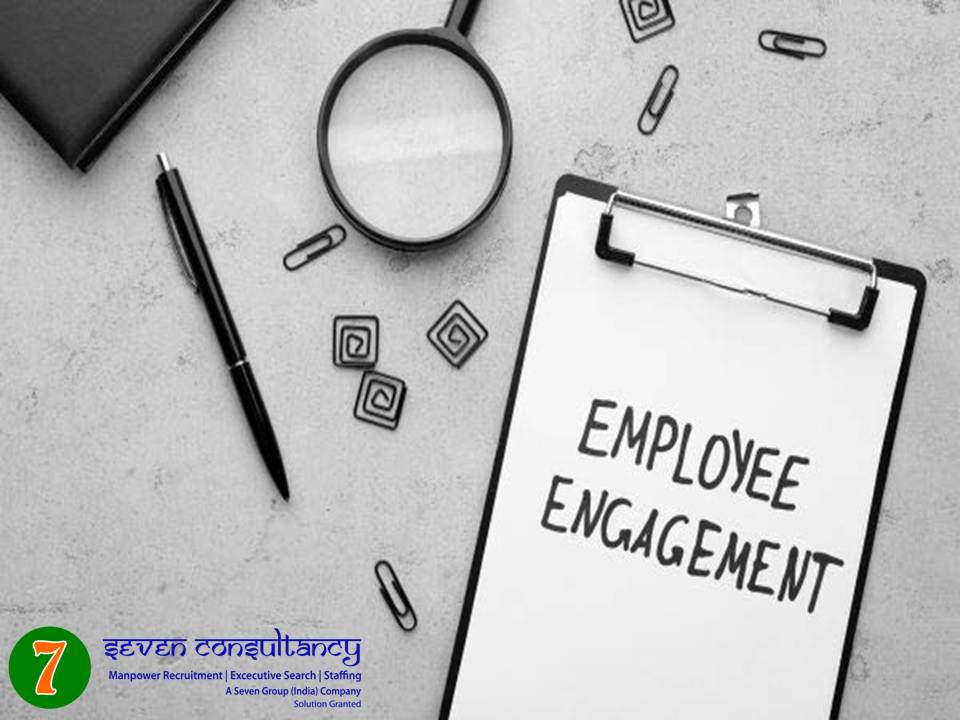 Employee Engagement is a concept wherein efforts are made to understand and describe the relationship of an employee and an organization. An engaged employee is the one who is fully absorbed by his work and takes positive actions to further the organizations work, reputation and interests. An engaged employee has a positive attitude towards its work, its organization and its value. An organization with high employee engagement mostly outperforms than those with low employee engagement. The
best job agency in Bangalore
helps organization in recruiting such enthusiasts in the firm.
5 reasons why Employee Engagement is important:

1.
Engaged employees boost productivity – Employees who are invested and interested in the roles are more productive than other employees. Employees who succeed are more likely to feel good about their contributions towards the company and they are proud of their work, feel happy to come to work and also feel valued at the workplace. To find ways to engage employee's means to give them a challenge or more responsibility, this means finding ways to boost organizations productivity, which helps everyone who is involved.
Top placement agencies in Bangalore
gets employees engaged who are helpful and are responsible for any work given to them.
2.
Employee Engagement increases customer satisfaction – Employees who are very passionate about their work are often the best people to interact with the customer. These employees are passionate thus the customer will be attracted to their talks and will a note of it. The most engaged employees are more inclined to put efforts that translate it into high productivity levels, happier sales force, and more credible product pitch. Customers are treated well when they are dealing with experienced engaged employees. Those who believe in helping customers also feel valued by their organization thus they deliver a better customer experience and also increase satisfaction.
3.
Retain your best people – Engaged employees are involved and invested in their roles and are less likely to leave their job. Sometimes best employees don't engage and thus they risk losing them. Keeping employees engaged is essential to keep them at your organization doing their best work. If an organization is dealing with low retention rates, it's time to get them on the right path and think why they are not engaged. When best people leave the organization it comes to the notice of everyone and the firm doesn't want that to happen with their other best employees.
4.
Employee Engagement enhances company culture – Employees who are engaged in what they do, it's easier to work with them because they are happy and more cheerful and they also exemplify a culture of employee engagement. An organization is a workplace that is designed, based on the company's values. To create a culture for employee engagement requires to check in with them to ensure that the company mission aligns with ways that employees work and the ways that they want to work in.
Recruitment consultancy in Bangalore
is engaging with organizations to help them keep employees happy with the organizations culture. Engaged employees are living company's values at work and are being recognized at the organization. To celebrate your most engaged employees is a step towards creating a culture of engagement.
5.
Engagement is a symptom of success – Engagement success is not only for business success but also for individual or team success. Engaged employees are engaged not only because they are engaged but also because their work matters and they feel good about it. They feel valued. When employee's success is recognized they feel that they have succeeded in making an impact at work.
The
Manpower agencies in Bangalore
are a helping hand to these organizations to keep the engaged employees working for them and they are very particular that they don't leave the organization and they like the work culture also.
Share this:
Comments :
Comment Not Available