Importance of background verification for manpower recruitment
Posted on: January 07 2020, By : Shweta Vispute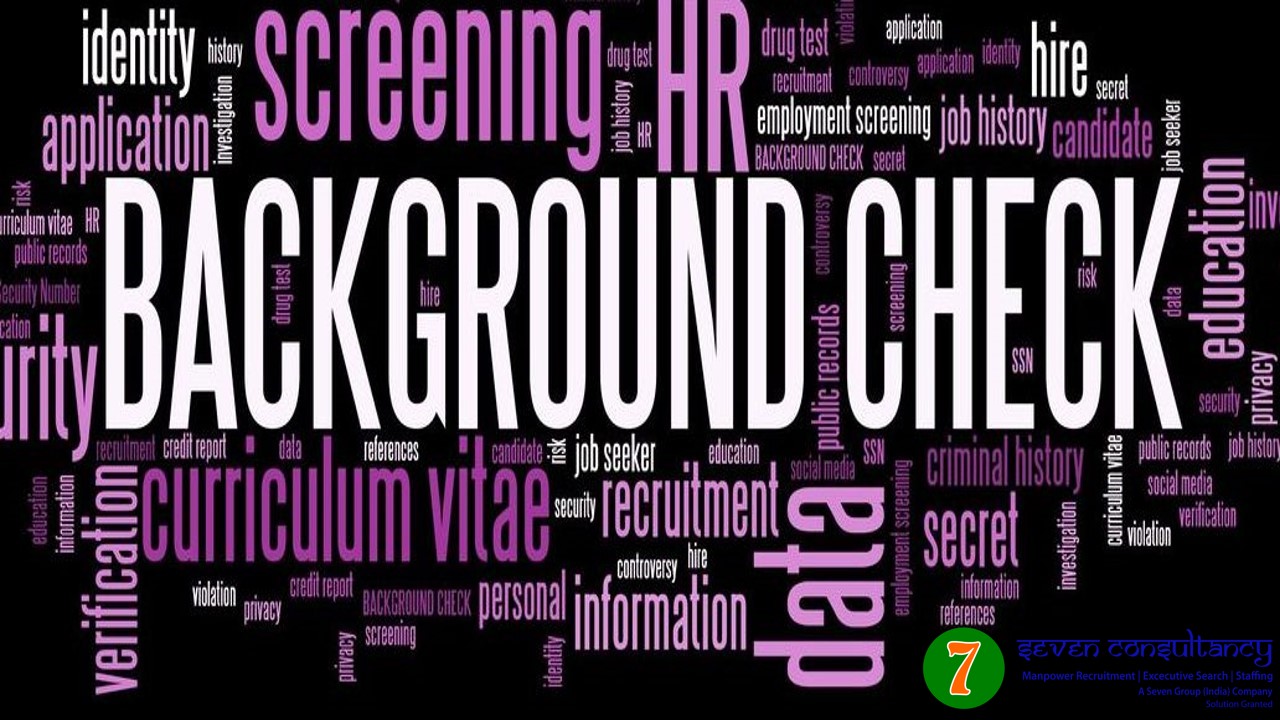 The hiring of an employee is the important factor in every organization. It is essential to find a right candidate with skills, qualification and integrity to do the job but in today's manpower recruitment, it is impossible to select a candidate with face value. Candidates mention their skills, experience and qualification in their resume to get selected for the vacancy.
As a part of recruitment process, many organization conduct background verification. Background verification is a process where organization verify the details given by the candidates during hiring. It is a process in which the employer collects candidate's private and public information to know if the candidate is giving correct information or not to get the job. Each states and city has different laws to do a background verification of the candidate hence there are many consultancies do the background verification for the organization E.g.
Recruitment consultancy in Bangalore
,
Placement consultancy in Bangalore
etc.
Importance of background verification:
Criminal History : Background verification include criminal history verification which help the organization to know if the candidate has any past criminal activity or not so that they can hire the candidates as per the record.
Accountability : This process help to understand if the candidate is liable to do the job or not. Candidates work with organizational data for which accountability of the candidate's matters.
Organizational safety : Organization cannot takes risk to compromise organizational and other employee safety. If any company hire dangerous candidate without any background verification then it will be risky for the company to deal with that candidate and maintain safety.
Maintain professional environment : In background verification organization check personal and professional data given by the candidates which is important to make sure that the candidate will help the organization to maintain professional environment.
The factors which include in background verification are as follow:
Qualification verification : This factor include the verification of academic records which include degree certification and other documents. If any candidates change name after graduation then he needs to give the former name.
Previous experience verification: In this process organization contact previous company's HR to get details regarding performance, position, salary and resignation reason.
Reference verification: In reference verification organization contact candidate's colleague or relative to understand the candidate's behaviour.
Social network verification: In this factor organization verify candidate's social network which is LinkedIn, Facebook etc. This help organization to understand your social life.
Criminal background check: Criminal background check is the essential factor as it shows if the candidate have past criminal record or not. This verification is done only by the professional background checking firm.
Credit verification : The jobs which involves financial transactions or security must need to check the credit background check. It build the trust on the candidates which will get hire for the position.
Every candidates must read the background verification details while writing a resume and make sure to write correct details regarding qualification, experience and skills. On other hand every organization should do the background check to avoid future risk.
Manpower consultancy in Bangalore
,
Recruitment Agency in Bangalore
provide background verification service to different sector organization.
Share this:
Comments :
Comment Not Available