How to Onboard Remote Employees
Posted on: February 22 2019, By : Shreya Laisetti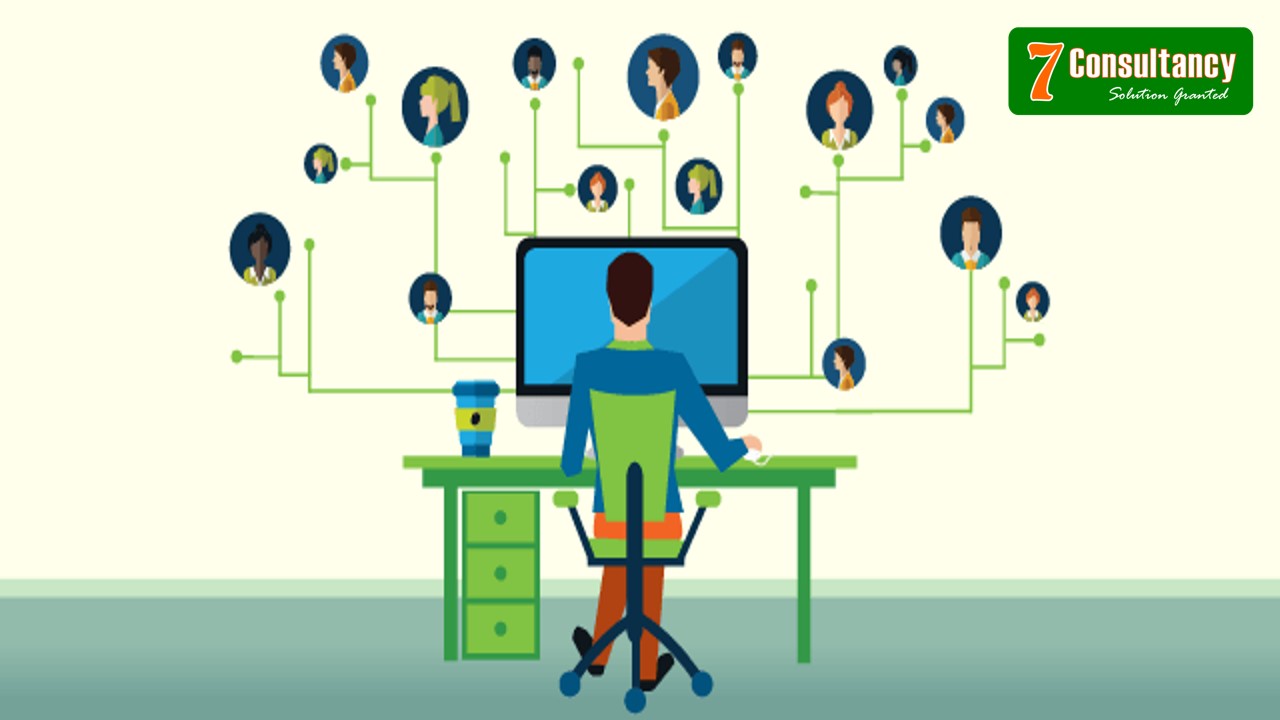 New employee onboarding is the process of integrating a new employee with a company and its culture, as well as getting a new hire the tools and information needed to become a productive member of the team.
Manpower Recruitment
at an organization should be a strategic process that lasts at least one year,
Temporary staffing
and HR experts say, because how employers handle the first few days and months of a new employee's experience is crucial to ensuring high retention.
The best part of remote work is that it makes life easier for the worker. Remote work eliminates or reduces commutes and helps the employee manage the demands of the rest of their life. But remote work can be a challenge for workers and managers early on. Some of the most basic parts of the onboarding process can get difficult if they're done from a distance.
While remote work offers many benefits, it does introduce challenges across the board, from upholding high standards of day-to-day people management to training remote employees to onboard right kind of remote employees.
Top Recruitment Agencies
come into the picture and can help the HR Manager to recruit candidate as per the organization's requirement. From the organization's point of view, the main challenges with remote work include:
● Fostering a cohesive company culture
● Keeping communication open and timely
● Managing HR concerns, like leave and special requests
● Communicating priorities and the desired order of tasks to employees clearly
● Managing different employee schedules
The main challenges that remote employees face are sense of isolation and loneliness, overworking, communicating with team members and management and interruptions in the remote work environment. Many of these challenges can be addressed by sticking to some renowned best practices of employee onboarding. But onboarding is often thought of as "just a tick-box", and many even consider it a low ROI
hr training
activity.
Following are the benefits of Onboarding Remote Employees
Onboarding is exactly the cultivating of new hires. It's the activity that takes an employee from "new hire" to "part of the team". Done well, onboarding will also supercharge the productivity of new hires by boosting their motivation and job satisfaction from the get-go. Companies in order to avoid complexities look out to
top job placement agencies in India
for HR services with updated skills as an organization's workforce. Let's look at the basic benefits of onboarding remote employees. Successful onboarding helps remote employees to:
● Learn the company's management style
● Understand their job responsibilities and 'get to work' sooner
● Understand the channels for feedback, questions, and concerns in their work
● Adjust to the company's corporate culture
● Understand what is expected of them in terms of schedule, communication, and day-to-day telecommuting logistics.
Best Onboarding Tips for New Employees Who Work Remotely
Many employee onboarding practices can be applied almost directly to remote employees, but some become more important than others when you're working with a remote team. To become pace with HR Disciplines you can take help of many
Education Consultant
who guides you for career. From paying careful attention to how you manage communication, to taking your time to set goals, the three tips will help you get the most out of your remote employees from day one.
1. Use introductions to get new hires familiar with the company and team
Feelings of isolation can so easily threaten a remote employee's sense of belonging and productivity. Fight isolation by properly introducing them to the company on their first day of onboarding. If they're able to come into the office that'll make things easier, but it's not the only solution. If the position is completely remote, set up a short video call between each new hire and their team, and make sure that all team members attend (unless they're on leave). These introductions are important to communicate team structure, create a sense of shared goals, and build enthusiasm to work together, so they should be taken seriously.
2. Set up convenient but structured communication channels and remote tools
It's hardly surprising that remote employees struggle with clogged communication channels – communication is difficult to get right in the office, too! So take advantage of the technology that makes remote work viable, including the variety of communication channels available for different types of work. This includes mobile communications like SMS, and more traditional channels, like email.
3. Spend time with new hires to set clear onboarding goals
Start by having a clear idea of what you are setting out to accomplish when onboarding remote employees. Then, take the time to sit down (or video call) with new remote hires to ensure that everyone is on the same page about what their onboarding activities need to achieve.
When you take your time with onboarding and make sure that expectations, communication channels and the structure of the organization are clear from the start, new remote hires can feel confident in their ability to meet their new responsibilities. And happy, cohesive and well-equipped remote teams mean better business value.
Share this:
Comments :
Comment Not Available