How to Measure & Improve Employee Engagement
Posted on: August 28 2019, By : Raviraj Mohite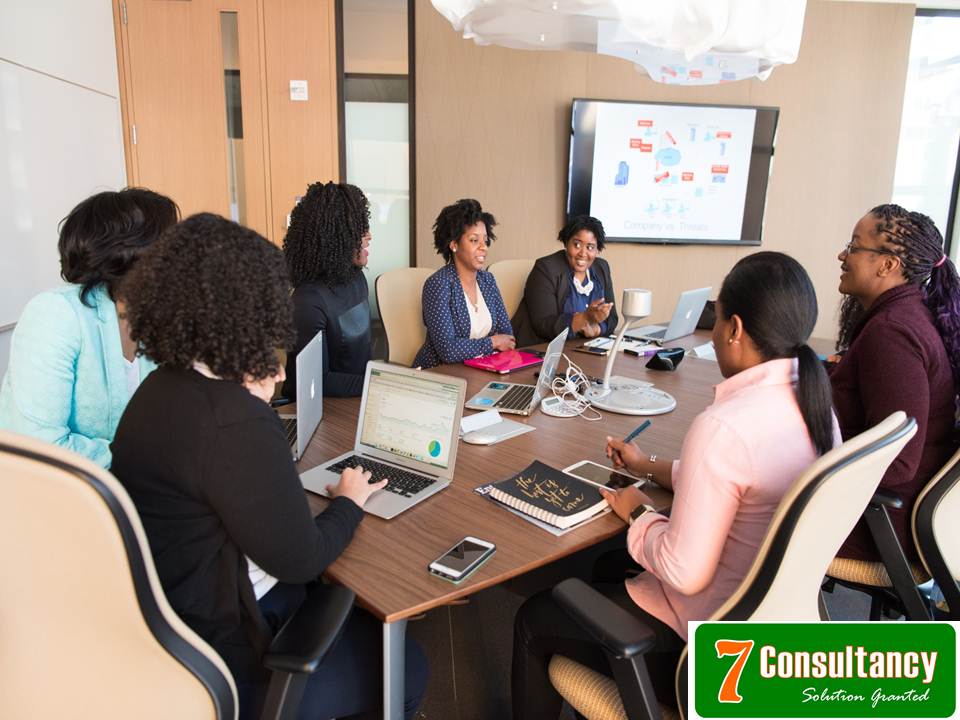 As human resources consultants, we are often asked for HR solutions on how to measure and improve employee engagement. At its essence, employee engagement is an indication of how passionate your employees are about your company and how aligned they are with your company's mission, vision and purpose.
An engaged employee is committed because they believe in the overall purpose of the company and because of the contribution they are making by working there.
Here are easy ways to measure employee engagement effectively
To Measure Employee Engagement You Should Collect Baseline Data
Before you undertake any new initiative, you need to identify where you currently stand. And to do this, you have to undertake an initial survey to get a baseline data. This data is used as a benchmark against which you can monitor and compare the initiative's effectiveness and progress after its implementation. The result of every employee engagement initiative has to be compared to this benchmark. The initial survey that you undertake will show you how engaged your employees are currently with your organization. As you analyze this data, you will come across certain areas of improvement which you can start working upon
(recruitment consultancy in Navi Mumbai)
Conduct Employee Engagement Surveys
This is the most common method of analyzing employee engagement. Surveys give you immediate feedback. You can conduct monthly, quarterly and annual surveys to measure different aspects of employee engagement such as happiness, job satisfaction etc. The response from these surveys will help you determine the trends and areas of improvement.
Some organizations measure employee engagement by the level of job satisfaction, whereas some measure productivity. Employee engagement is the combination of both these things and the willingness to give their best for your organization. Pulse surveys are conducted on a more frequent basis to determine employee engagement. These surveys are short and can be completed in less than two minutes, so that employees don't see it as an additional obligatory task
(top placement consultancy in Mumbai)
Measure Employee Engagement by Monitoring Social Media Activities
Your employees most likely have an active social media presence. Watch out for the online space where employees would reveal their relationship with your organization. Posting team pictures, photographs of events held in the organization are indications of employees having a good time and that they are happy to display it on their feed for everyone to see. Monitoring their social media activity doesn't mean you keep a track of what they do and where they go all the time. This is only to understand their level of engagement with your organization.
One-on-One Meetings
The only one-on-one meeting of significance as per most organizational leaders is during the appraisal period. But that's not enough. As a manager, you need to be proactive in communicating with your team members very often, and the employees must feel that you value their work and suggestions. Having a one to one conversation will help you uncover your employees' personal goals and objectives and you can try to align them with the organizational goals
(human resource consultant in Mumbai)
Measure Employee Efficiency at Work
Employees who feel disengaged are more likely to report late to work or leave early or may not utilize their working hours for productive work. This cannot be measured in numbers, but you can keep an eye out for these employees who are evidently disengaged. Check the attendance rate of your employees, the number of unplanned or sick leaves in a month could also reveal their engagement with the company and help you measure employee engagement. Are they making an effort to learn new things or are they simply continuing with their monotonous work schedule? An employee who is actively engaged will take initiatives to learn new things and grow within the organization. The high level of engagement will also be visible in their work, as they tend to be more productive and efficient at their work.
Exit Interviews
The disengaged employee is now leaving your organization for a better opportunity elsewhere. Although it's too late for you to retain an employee once you've reached this stage, you can utilize this opportunity to obtain constructive feedback from them. Usually, employees tend to speak about everything they ever liked and disliked about the organization during this interview, as they are no longer going to be associated with you. So, the HR teams must take this as an opportunity to find out the problems faced by the employee and note down suggestions offered by them for improvement. By working around the problem and finding a suitable solution, you can perhaps reduce attrition. HR teams can make a note of all the common factors that employees mention during exit interviews over a period of time, and can devise a solution to tackle the problem
(human resource consultant in Navi Mumbai)
Share this:
Comments :
Comment Not Available