How to hire Hospitality and Hotel industry employees
Posted on: February 20 2020, By : Shweta Vispute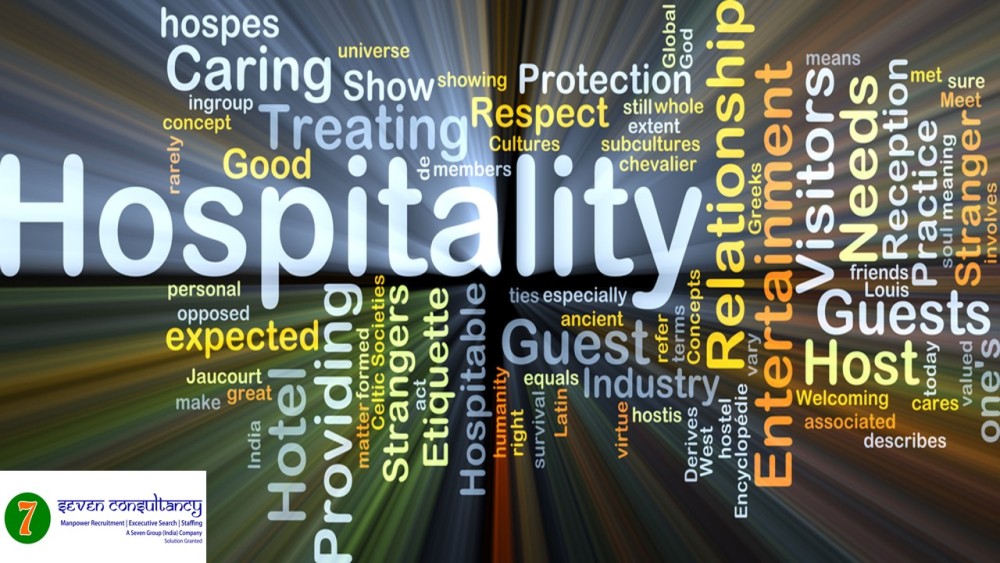 Hospitality industry is a variety of businesses and services linked to leisure and customer satisfaction. A defining aspect of the hospitality industry is also the fact that it focuses on ideas of luxury, pleasure, enjoyment and experiences, as opposed to catering for necessities and essentials which always target the customer and provide them the best service.
Hospitality recruitment agencies in India
tie up with this industries to provide qualified manpower to the industry.
The hospitality industry is currently booming industry. The economy is healthy and many people are choosing to spend their extra income and time to spare. That means various hotels, restaurants, event centers, casinos and other travel and hospitality businesses have to expand their business and provide good customer service to keep up with the demand. However, hiring the right manpower for customer service jobs can be challenging for this industry. While it's important hospitality professionals know how to elegantly open a wine bottle or operate property management software, soft skills are really what matters the most for growing.
Hospitality recruitment agencies in Bangalore
helps industries to hire candidates with required skills. It can also be very difficult for hospitality businesses to recover from a hiring bas manpower. If a customer experiences bad service from an employee, they'll likely never come back to you and also they can give negative feedback which can impact your business. And on the other hand if you have to replace an employee who wasn't a fit, you may end up short staffed when customers need attention.
Hospitality placement agencies in Bangalore
takes all the responsibilities of hiring right candidates for the right post.
Required skills for Hospitality and Hotel industry
The term soft skills refers to a candidate's untouchable personality qualities. In other industries and professions, hiring managers need to focus on hard skills, experience and qualification but there is a difference in hospitality and hotel industry.
Hotel recruitment agencies in Bangalore
always mention some required skills in their job invitations so that they can hire right candidate for the industry. If you're involved in hiring for a hospitality business, below are the specific skills you should be on the lookout for:
1. Friendly personality
The right personality is a necessary for service industry employees. Anyone you hire not only has to treat guests kindly but also has to have a genuine, outgoing appearance. Try to find candidates who is kind, welcome the guest with smile, make eye contact and have an all-around warm personality.
2. Understand customer needs
Understanding what a guest needs without asking them is a trait of a great hospitality professional. Sometimes it is difficult to do but requires reading body language or using the available information to understand the customer thinking. For example, a restaurant server should be able to understand that his customer is looking in their direction needs attention. Must meet high expectations. Hospitality and hotel industry prefer that
Hotel placement agencies in Bangalore
hire experience candidates which makes their work easier and they don't have to provide them training t learn this skills.
3. High expectations
In many cases, customers of hospitality business are celebrating different occasions like birthdays, weddings, and anniversaries or taking in a vacation. In all likelihood, they've been looking forward to get the best and longtime experience and your employees should do everything possible to live up to their expectations. In some jobs, an employee can get away with having an off day and phoning it in at times but that's not the case in this industry.
Share this:
Comments :
Comment Not Available