How to choose, manage and work with Recruitment Agency
Posted on: January 10 2019, By : Shreya Laisetti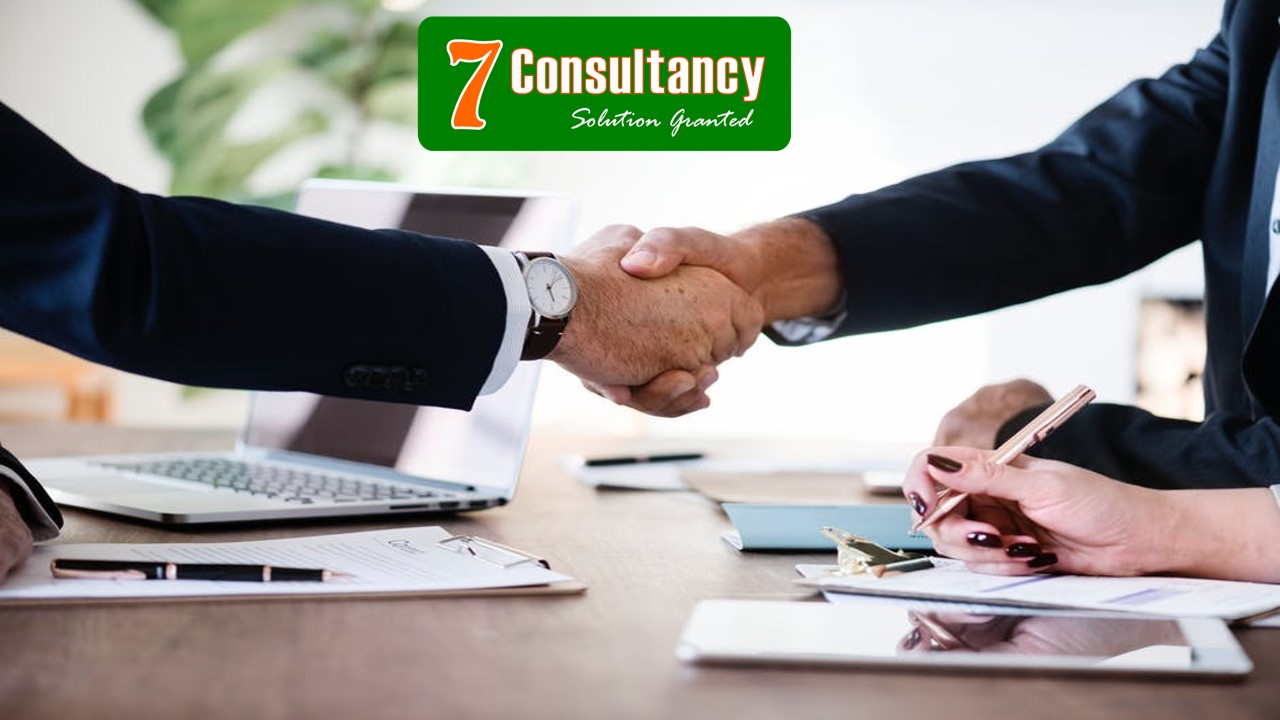 In
human resource management
, "recruitment" is the process of finding and hiring the best and most qualified candidate for a job opening, in a timely and cost-effective manner. It can also be defined as the "process of searching for prospective employees and stimulating and encouraging them to apply for jobs in an organization".
It is one whole process, with a full life cycle, that begins with identification of the needs of the company with respect to the job, and ends with the introduction of the employee to the organization.
When we speak of the recruitment process, we immediately think of activities such as the analysis of the requirements of a specific job, attracting candidates to apply for that job, screening the applicants and selecting among them, hiring the chosen candidates to become new employees of the organization, and integrating them into the structure.
Obviously, the main reason why the recruitment process is implemented is to find the persons who are best qualified for the positions within the company, and who will help them towards attaining organizational goals. But there are other reasons why a recruitment process is important.
Through recruitment, organizations make sure that the skill sets of the staff or manpower of the company remains aligned to its initiatives and goals.
In the event that they notice some positions do not really contribute to the advancement of the organization towards its goals, then it can take the proper action to correct this, probably through job redesign, restructuring of the workforce, or conduct of job enrichment programs.
Recruitment processes typically take more time to complete and involve more expense. Internal recruiting often takes place through emails and job board postings at the company. To recruit employees, you have to invest money in marketing and advertising for the position, as well as paying recruiters to actively seek out the most-qualified external candidates. Additionally, the screening process requires more diligence and thoroughness since you no less about external candidates than you do about internal candidates.
The most common reason, particular for lower-level jobs, is simply to save time and effort. Many organisations don't have the staff to sift through all the applications that can be generated by an ad in a newspaper or on the Internet, so they use an agency to bring the numbers down to a manageable level or even fill the post for them.
For very senior or highly specialized appointments, employers will also often use a
recruitment agency
that specializes in finding people for that specific profession or level of experience, one which has good contacts in that field.
A
best recruitment agency
is a company that is paid to find employees for other companies who need them. There are different types of consultants like HR Consultancy,
Education Consultant
, Strategy Consultant, Management Consultant, IT Consultant, Financial Advisory Consultant,etc.
In other words, recruitment agencies work as a middleman between companies who are looking for employees and people who are looking for a job. In today's highly competitive, candidate-driven job market, finding
job vacancy
and hiring the ideal job candidate is quite hard. This is why many companies turn to recruitment agencies to help them recruit the right people for their open job positions.
Here are the 4 main reasons why companies decide to use recruitment agencies' services:
To save time
There are two main ways in which using a recruitment agency can save your company's time. First, a hiring process can be quite time-consuming. Using a recruitment agency can help you save your employees' time.
To improve the quality of hire
The second main reason why many companies turn to recruitment agencies is to improve their quality of hire. The main advantage of using a recruitment agency is that most of them are specialized in certain industries or functions, which means they already have a pool of talent at their disposal.
No in-house hiring expertise
Some companies, such as startups and small companies, don't have a dedicated in-house recruiter. These companies lack the expertise and resources to find and hire the best candidates. To ensure that their hiring process is done professionally and effectively, they choose to use the services of recruitment agencies.
Choosing a best recruitment agency doesn't have to be a difficult process. The following four steps will ensure you find which recruitment agency is best for you, every time.
Step 1: Define your hiring needs
The first step in choosing the best recruitment agency is to clearly define your hiring needs. Do you need help hiring many, a few or just one employee? What kind of a position are you looking to fill? Permanent or temporary? Entry-level or executive-level? Do you need an employee with niche skills or a jack of all trades? Defining your hiring needs and specifying all the details about the position(s) you are looking to fill is a necessary prerequisite for choosing the right
recruitment firm
.
Step 2: Choose the right recruitment agency type
The second step in choosing your perfect recruitment agency is to choose the appropriate recruitment agency type. This will help you narrow down a pool of possible recruitment agencies to consider. If you have completed the previous step and clearly defined your hiring needs, choosing the right type of recruitment agency should be fairly easy.
Step 3: Check affordability
Finding the best recruitment agency is useless if you can't afford its services. This is why the third step in choosing your perfect recruitment agency is to check if you can afford it. Most recruitment agencies have the general information listed on their websites.
Step 4: Check the expertize
The fourth and final step in choosing your perfect
manpower consultancy
is to check the expertise of your top HR recruitment agencies. If you followed the previous steps, you should be down to a top placement agencies of appropriate type that you can afford. To choose a final winning recruitment agency, compare the quality of your top competitors' work. Do your research!
It's not enough to register with a recruitment agency and expect work to follow. The most successful job seekers are the most proactive.
Here are some things to bear in mind when working with an agency:
•
Give your recruiter as much information as possible: Decide what salary you are looking for, what locations you are willing to work in (ie how far you are willing to travel to work), what type of role you want to do and if there are any jobs that you wouldn't do, or any types of organisations you wouldn't work for.
•
Make sure your CV is accurate and up to date: This will save you and the recruitment agency a lot of time. Consider any advice from your recruitment consultant about improving your CV - remember they are the professionals and they want to help you get a job.
•
Be proactive: Keep in regular contact with your recruitment consultant.
Share this:
Comments :
Comment Not Available