How social media helps to get a desirable job
Posted on: January 18 2020, By : Shweta Vispute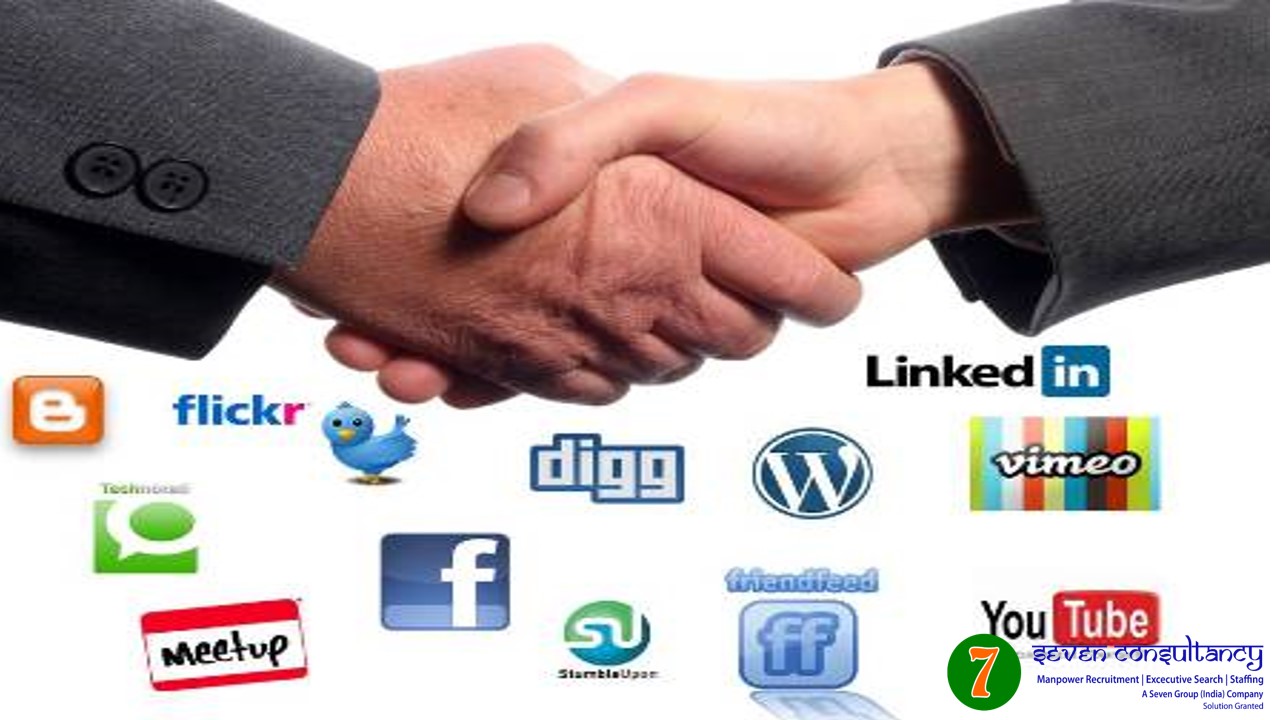 Social media is essential part for today's generation. According to the survey people are spending an average of more than 2 hours per day on social media. Social media has changed people's life to digital life. Social media provides a way for people to connect and network easily. A successful job search is also based on same principle of connecting and networking of the candidates to the organization who match each other in what they have to offer each other.
As per the research more than 90% organizations are using social media for recruitment purpose. Most of the companies and
top recruitment consultancy in Bangalore
, created their social media account and using it to hire right candidate for the right job. With the help of social media presence, candidate do not have to visit the company to apply for the job. They can directly search the preferable vacancy and apply at a same time. Organization post their job openings on social media and once the candidates apply for it, they scrutinize the resume and arrange interview. It is a lot better process to select candidates for the organization.
Job consultancy in Bangalore
prefer social media to hire candidates as it is a quick process and easy to select the best candidate application. Social media can also help to learn about the organization you are interested in and to find potential job. Organization post articles and other information related to the changes happening within the organization. With the help of social media companies are posting jobs as well as doing marketing as a brand. There are different types of social media sites with different features. For job opportunity candidates mostly use LinkedIn, Twitter and Facebook which helps them to find the best job.
Benefits of using social media to get a desirable job are as below:
1. Quick process
It is a quick process to apply for a job using social media. If a company posted a requirement, then candidates can apply for that post immediately and it may possible that the company HR will contact candidates on the same day.
Top manpower consultancy in Bangalore
hire many candidates quickly and easily by using social media platform. It helps the organization to collect resume in bulk by just posting the vacancy online.
2. Connection and networks
While using social media, candidates can build network with company employees they are interested in and get the updates which will help them to grab the job opportunity whenever the company post the job vacancy.
Recruitment Agency in Bangalore
connects organization to right candidates via social media.
3. Best way for first impression
Organization also search for the candidates by using their skills and qualifications. If you have mentioned your skills and qualifications in your social media profile then company HR can prefer your profile for the vacancy. Also some companies check how candidates are interacting with others and your talents
4. Direct contact the recruiters
Candidates can directly contact the recruiters via social media account. If they have any doubts or if they want any information, they can send messages or call the recruiters which helps them to apply for the job opening.
Hr consultancy in Bangalore
mention their contact details so that candidates can contact them and get all the information they need regarding hiring.
Social media is the backbone of the recruitment process. It connects the candidates to the organization digitally.
Share this:
Comments :
Comment Not Available