How Medical & Healthcare Recruitment Agency in Hyderabad Works
Posted on: July 03 2020, By : Abhinay Tayade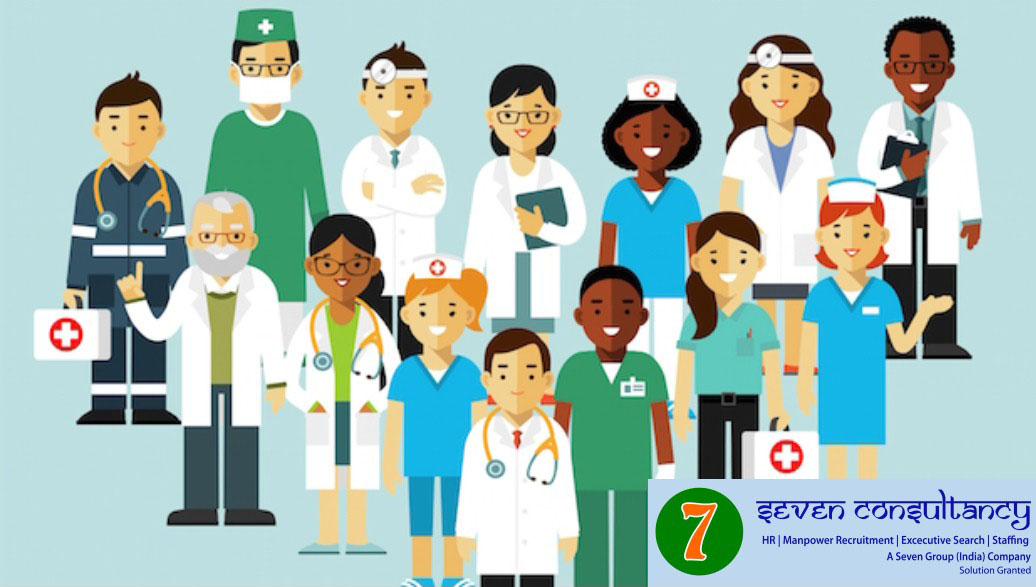 We all are going through this pandemic situation and we are all thankful to medical and health care sector working hard to get back this situation into normal. This blog is all about Medical & Healthcare recruitment agency in Hyderabad. Because medical & healthcare is necessary for promoting and maintaining health of country also controlling and managing disease and achieving health equity for all, this is the roll of this sector. This industry is most important industry for every country because it is related to people health. And that's the reason, hiring process for medical and healthcare industries is done by very precisely without any mistake.
For hiring perfect candidate medical and healthcare industry take help from recruitment consultants. Medical & Healthcare placement consultant in Hyderabad help those industries to hire candidates.
Medical and healthcare jobs are the ones with the most expected growth and respect. And it's always been in demand. We can see how people also getting health conscious. Several of new treatment by developed technology is one of the reason of it.
There are lots of job roles in medical and healthcare but the most demanded are as follows:
•
Occupational Therapy Assistant
•
Physical Therapist Assistants
•
Physicians and Surgeons
•
Licensed Practical Nurse (LPN)
•
Licensed Vocational Nurse (LVN)
As I mention lots of people in India wanted to do career in medical and healthcare industry but few of them actually get chance to live their dream. The reason behind it, they don't have proper information of openings and vacancies. Also sometimes it's difficult for industry to find perfect candidate. Here the Placement Agency in Hyderabad come to the scenario. They took responsibility to hire right candidates for the industry.

Medical & Healthcare Placement agency in Hyderabad give preference to the medical industries, so they can do their work with focus. People think that, industry only wanted, candidate to be proper qualified, skilled and experience. But as the hiring is for medical and healthcare industries, so the aim of the recruiter at this process is on to find candidates that not only have the right skills, but also the personality that fits the medical culture.
Now, let's see the process of Medical & Healthcare Recruiting Firm in Hyderabad.
•
First of all consultant understand what industry want. Which particular type of skill and education is required for that job? They take brief of that and then they go further.
•
After understanding the need, Agencies started calling the candidates via their network, database of candidates, social media advertisement and etc.
•
Once they get candidate, they started with shortlisting the profile as per the industry requirement. This process make work easy.
•
Some of the
Best Medical & Healthcare Recruitment Consultant in Hyderabad
also take mock interview of candidates as well as help them to understand the industry.
•
This candidates are finalized by agency and they send their profiles to the industry for final interview.
•
After section there are some documentation work which done by the both sides.
This is process of hiring candidates by recruitment agency. If are looking for the job in this sector then go for the "Seven Consultancy". They have special team for medical and healthcare, and also have network in all over the country.
In India Medical and healthcare sector job competition is very high, if you want to make carrier in Medical and healthcare sector then as a candidate you should have those skills and qualification to crack the interview. This sector is one of the reputed sector and provide a great growth as a carrier.
Share this:
Comments :
Comment Not Available