Event Management Industry in India
Posted on: March 11 2020, By : Shweta Vispute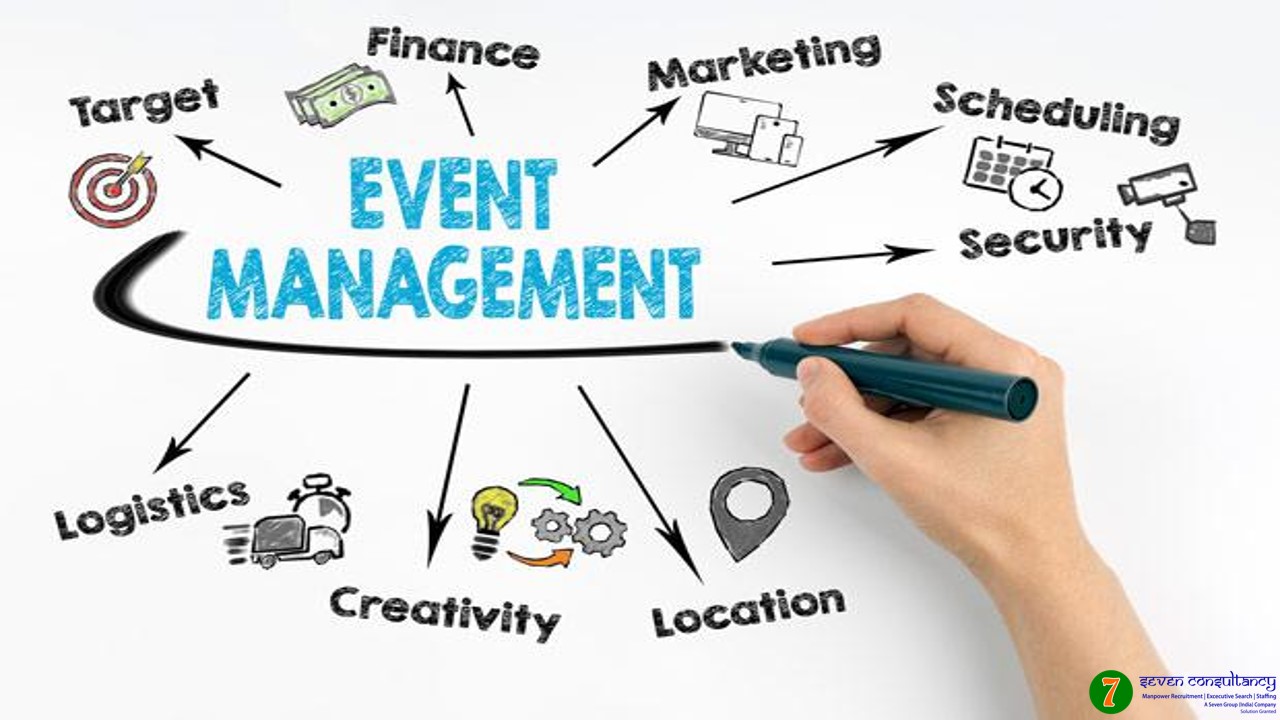 Currently Event Management is consider as a sunrise industry in the service sector. The word 'Event' is now have to be re-defined in view of the huge growth of the various 'happenings' in the 'commercial' as well as in the non-commercial' market. Be it private events or public events, everything now is arrange on 'big scale'. Brand is the key word today. This brand building exercise today needs a professional manager, either an individual or an organization, depending on the size of the exercise.
Event management recruitment companies in Bangalore
helps those professional to get hired by the organization. Live Entertainment shows, MICE (Meetings, Incentives, Conferences, and Exhibitions), corporate events, and large scale Weddings have led to several work profiles and job opportunities. Individuals, Corporate houses and the Society have recognized the requirement for hiring professionals for handling events.
The past decade of the Indian economy has witnessed huge development in the size of Event Management sector. It has development by leaps and bounds in the recent past and most of the experts in the industry strongly believe that this is just the beginning of a new era. According to the survey done by leading Research agencies, the organized Event Industry in India is assured to grow by at least by 25% annually. The scope of Events has been rapidly increasing day by day and the Events & Entertainment Industry today hold events like Fashion & Film awards, Banqueting facilities, Celebrity shows, Celebrity promotions, Road shows, Bollywood-shows, Musical concerts, Sports, Culture, T.V. Reality shows Company conferences, Corporate seminars, Tourist attractions, Workshops, Exhibitions, Birthday parties, Theme parties Wedding celebrations & Product launch. The continuous rise in the number and the scale of all such events has appear as the main growth drivers in the sector.
Events are playing most important role in the Communications mix and Marketing for all companies. Today, Event Management has become an essential part of any Marketing plan. Most of the companies have already recognized the benefits of Direct Marketing through events. Events are medium to Launch, Advertise or Build a brand. In this field
event management placements in Bangalore
invites candidate for the different position.
Different types of events are as below:
Social events which include Birthday Parties, Wedding Planning (Wedding Management), Anniversaries , Social Gathering, Get Together, Fund raising for Large Clubs, Charitable Trusts etc.
Corporate events which include Annual Picnics, Meetings, Conferences, Seminars, Training Programs, and Award Functions.
Entertainment events which include Celebrity Nights, Movie Promotions, Award Nights, Music /Video Release, etc.
Educational Events which include College Events, Education Fairs, Picnics & Holidays and Annual Sports.
Fairs and exhibition
Special Events for important clients
Event management sector is a career full of opportunities showcase creativity.
Event management placements in India
hire candidates for the right post. It is a form of marketing and advertising which is attractive and thrilling. It requires a lot of hard work and effort however also offers vast scope. Events and occasions are an important part of our lives. Every now and then, there are small or big events like birthday celebrations, weddings, engagements, commercial events like musical concerts, marathons, award functions, marathons are a few of them.
Career in Event management sector has turned up as one of the most profitable opportunity in current market. There is a huge growth in the number of industries/individuals organizing and hosting events in India. However, the supply of qualified event managers is inadequate compared to the growing demand.
Event management recruitment companies in India
tie up with this industries and provide them manpower. This gives rise to immense scope of employment and earning to the country.
Many wish to grow in this moneymaking career in Event management and there are plenty of jobs available in this industry. Initially you can join an event management company or a media house that specializes in event management field. Once you gather essential experience and expertise you can start working as a freelancer or set up your own business. You can connect with
recruitment consultancy in India
to get hire in this field.
This career demands a lot of hard work and effort. If you believe you have the necessary skills and able to work hard, event management can be a smart and gainful career move for you.
Event managers are respected by their clients, as they hold a post of prime importance for the success of any event. People around you know your value and your efforts are appreciated.
This career option is one of the highest paying career option. Earning of an event manager is boundless. Even in the starting days, you earn much better than other professionals. As you get more experience and exposure your scope of earning gets better.
Share this:
Comments :
Comment Not Available