Emotional Intelligence - A Boon for Future Business
Posted on: October 09 2019, By : Stefy Sanjeev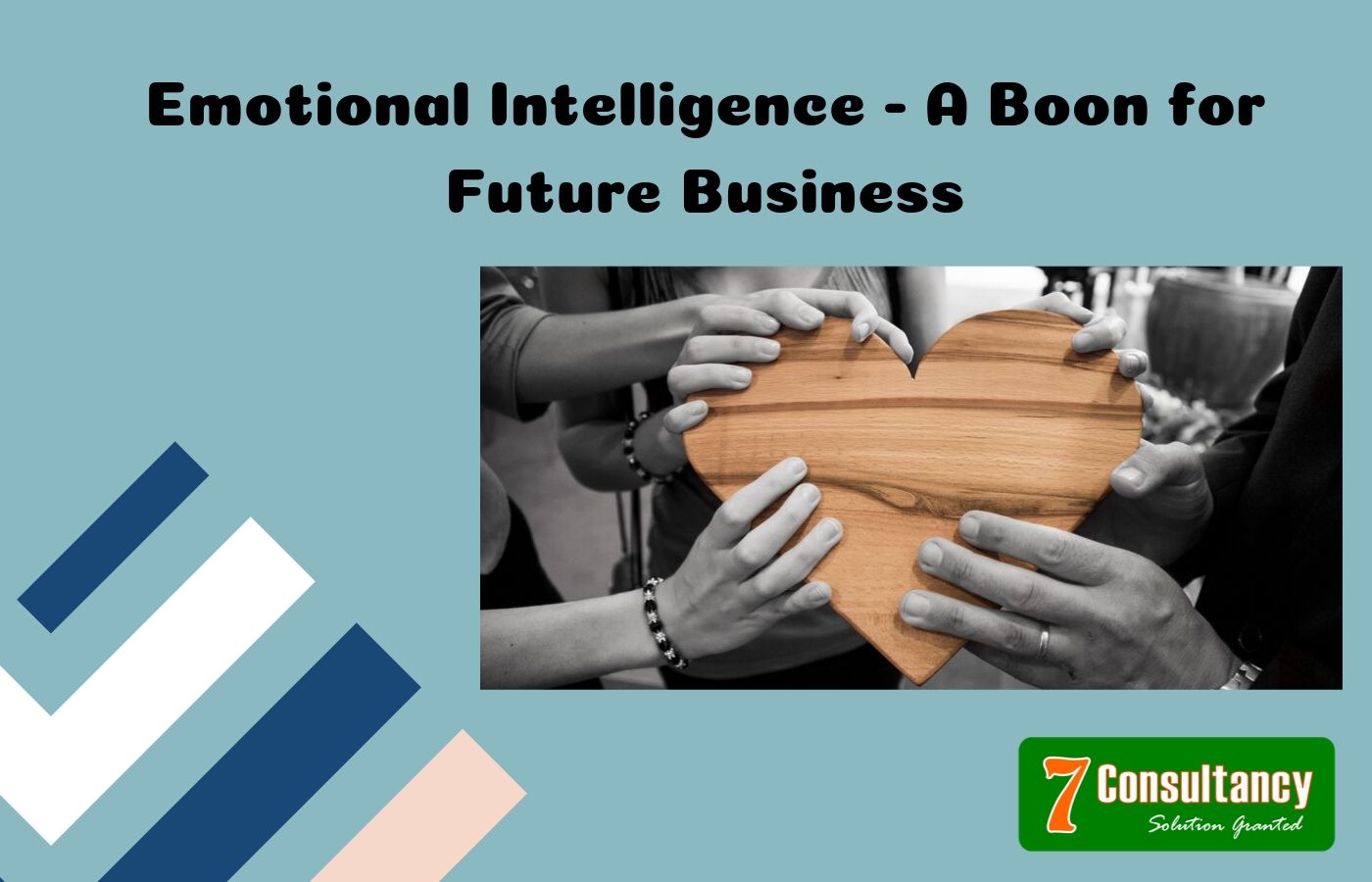 "In a very real sense we have two minds – one that thinks and one that feels"
Emotions are something we are born with and controlling it is never in our hands. As technology is advancing briskly, we have a new term in the world of business and recruitment that is "Emotional Intelligence" (EI). Recruiting is easy but involving EI in it is a major chore. EI is basically a concept of understanding and managing emotions. Organization's triumph depends on the employees recruited and their behavior in the workplace.
Seven
consultancy
being the
best HR consultancy in Thane
involves EI as a indispensable element while recruiting employees. We as a firm makes sure that our employees are professional as well as personally happy with us. EI strategy involves self awareness, self motivation, self worth, self regulation, social skills, etc.
People in this generation are more fretful about the working environment than the work profile. And we are well aware of the complexities, different human behavior comes with. Understanding human behavior is a very tough job but is not impossible. We being the
top manpower consultancy in thane
deals with a number of employees on a regular basis and understanding different human behavior and emotion are done very efficiently. It plays a very central role in decision making related to promoting, hiring and firing employees. According to research, 50% companies say that they won't hire an employee with low EI and high IQ level. EI is as central as IQ in the workplace. It is a key factor in the communication process. If you are taking your business globally, then EI becomes a primary reason for better client relationships, understanding cross-cultural differences.
It is pertinent from staff motivation to customer service to brainstorming to company presentations and all other fields. If the staff is emotionally intelligent and strong, the firm can achieve new heights.
Top Consulting
firms conduct a psychometric test in the recruitment process which helps to understand is the candidate introvert or extrovert, capable of joining the firm, will be working within deadlines or not. Social media is another way to understand the candidate's emotional intellect. It's a platform where candidates either be their real self or be a totally different person. Companies like us being the best
Recruitment Agency in Thane
considers the skills and qualifications as well as monitors the candidate's social media handles in order to know them personally as well as professionally. EI strategy is central if you looking for new insights for your company. It is about to become the heart of recruitment process in the mere future.
"If you need excellence, you need the best EI strategies"
Share this:
Comments :
Comment Not Available