E commerce recruitment agency in Hyderabad
Posted on: June 05 2020, By : Abhinay Tayade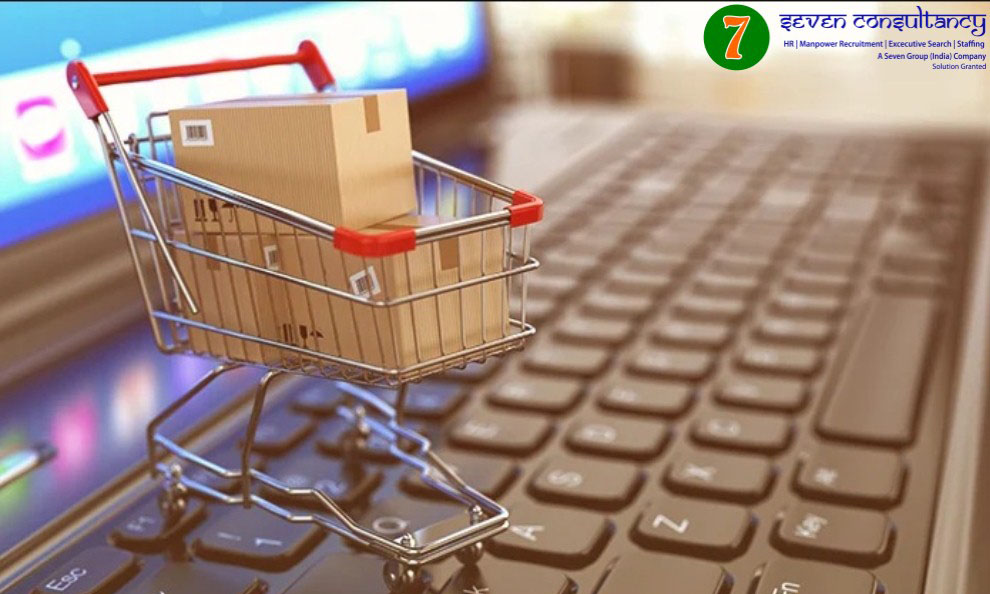 In 2020, we are still fighting with virus, financial crises, lockdowns and what not. Most of the business are vanished because of this, but there is an Industry still running in this pandemic and going to have a great future. Yes, I am talking about the E-commerce. However everyone knows that E-commerce is future. But this pandemic situation made this very clear in each and everyone's mind. E-commerce made customer life easy as well as for companies too. Therefore this companies are growing so rapidly. In country like India where the internet user base is around approx. 475 million, then we can imagine that how huge the industry is. And the amount of manpower support this industry needs. We are here gone discuss about the
E-Commerce Recruiting Firm in Hyderabad
.
As we know this industry is getting giant structure and need more and more people to work in it. And that's why
E-Commerce recruitment agency in Hyderabad
are becoming helping hands for this companies. This consultancy helps to E-commerce companies to find out perfect candidate for the job. "
Seven consultancy
" is a
recruitment consultancy in Hyderabad
are one of them, who help Companies for recruitment process as well as help candidates to find prefect job for them.
So, let's talk about, which kind of jobs is offered by E-commerce companies and how
E-Commerce placement consultant in Hyderabad
helps candidates to find right jobs as per their skills. In E-commerce industry you will find jobs as follows:
1.
Developers
: A website developer, who can know programming and create an attractive and easy webpage for the company.
2.
Technical Leads
: To make project and technical decisions, and help clients meet the shopping needs of customers.
3.
Architects
: They develop user interfaces and technical strategies and planning, all with the goal of a positive online shopping experience
4.
Data analyst
: Data insights help retail businesses understand what's working and what needs to change, that's why Data analyst is important in this industry and as well other industry too.
5.
Project Manager
: E-commerce project manager's help clients deliver on their short- and long-term goals and other management things done by Project manager.
6.
Sales
: Support retail sales across the board or in a specific area.
Apart from this there are also some clerical jobs too. For this kind of jobs you have to follow this
•
Artistic
: Bachelor's or a master degree in designing or fine arts.
•
Managemen
t: B.Tech, bachelor in mass communication, MBA
•
Financial
: B.com with Finance, CA, MBA
•
Marketing
: MBA in Marketing
There are many companies in Hyderabad which will offer you this jobs. But many of the reader will know that, these companies gives the recruitment process to
E-Commerce placement agency in Hyderabad
. Recruitment Companies have great source of data and network and that's why they can find the huge amount of candidate for E-commerce companies. They train and guide the candidate and filter them for company to choose perfect one in final interview.
So, going for the recruitment company is not a bad idea, not only for company but also for candidates. But don't just search in mobiles that, which are the
Best E-commerce recruitment consultant in Hyderabad
. You have to do a proper research about it. Because many of the recruitment companies have drawbacks like higher cost, lack of cultural fit and lack of employer branding. That's why it's better to do a good research and then go for the recruitment agency or you can check my suggestion "Seven consultancy", and step up in bright future.
Share this:
Comments :
Comment Not Available