Difference between on payroll and off payroll
Posted on: January 25 2020, By : Shweta Vispute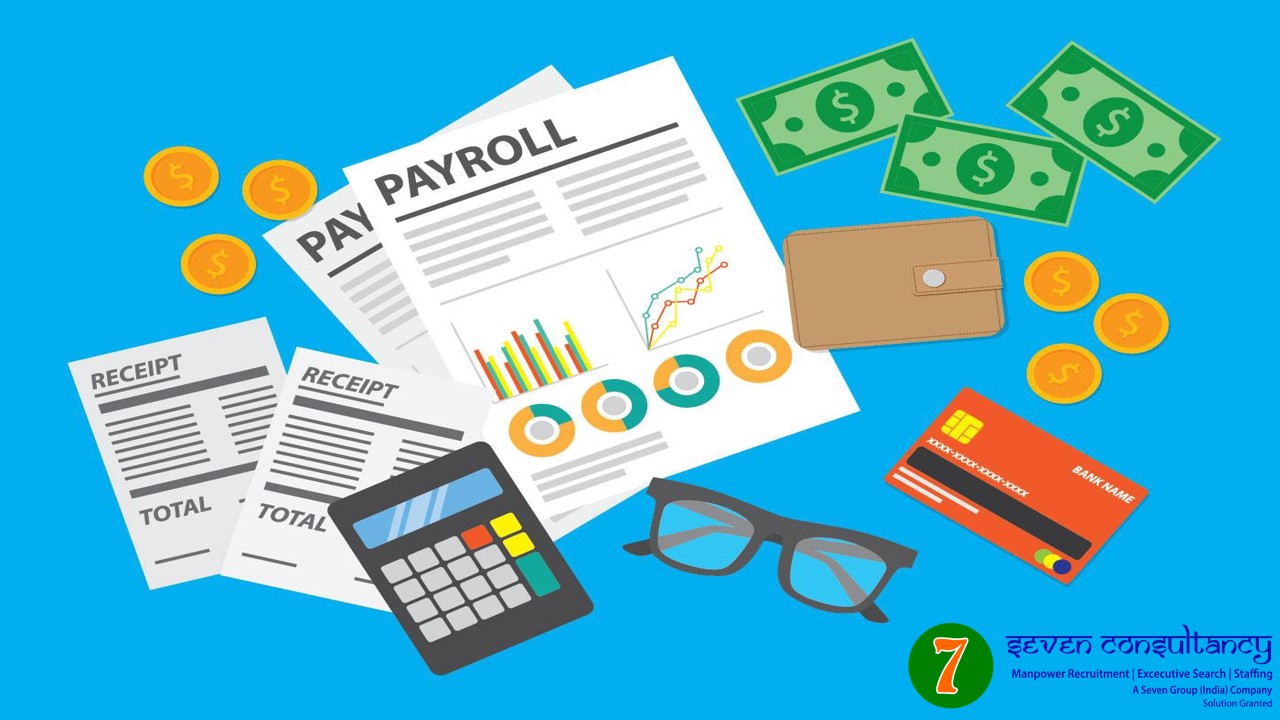 The payroll cycle begins after an employee gets hired. Payroll is the process of paying salary to the employees for their work by the organization. Payroll is a process that includes calculating payments, with appropriate income and taxes, and deducting employee-authorized amounts. The last step in the payroll process is giving paychecks to employees in a timely manner. All employees are working in an organization on different post to get salary and every organization is entitle to pay the amount to their employees. Before joining the organization candidates get all the information regarding the payroll from human resource department. They get all the information documented by the organization.
Recruitment consultancy in Bangalore
also provide payroll details to the candidates while arranging interview.
There are two types of payroll. One is on payroll and another one is off payroll. A payroll job is one where the worker is an employee of the company for which they work. Taxes are withheld and paid into the government. The company pays taxes as well on the worker both as contributions to Medicare, social security and unemployment taxes to paid the worker if they are fired without cause. The worker is also eligible for company benefits if offered by the company. Off payroll jobs means you are working in an organization on contract basis. It also known as third party payroll.
Third party Payroll Company in Bangalore
offer off payroll process to organization. In all likelihood the worker is an independent contractor. The worker is responsible for all of his taxes. No company benefits and no mandated benefits or protections that are available to employees. However there are some tax advantages available to an independent contractor such as deducting commuting expenses and all business related expenses.
Placement consultancy in Bangalore
act as an third party with some organization and connect with employees with off payroll process. When a candidate get hired by third party payroll, he work for the organization but get paid from the third party. Organization outsource their payroll process to third party to save the time and complete the payroll process effectively.
Recruitment Agency in Bangalore
set up a team for payroll process and helps the organization by processing payroll.
The employees who are working with on payroll, are permanent employee of the organization but the candidates who are working with off payroll are working for specific period. Once the contract is over, they need to leave the organization.
Third party Payroll Company in India
have already capture the Indian market by providing off payroll service. Third party is responsible for employee behaviour and work in off payroll process. To follow the payroll process smoothly and effectively organization search
best Placement Agency in Bangalore
which help them to avoid payroll problems with employees. In off payroll process employee contact third party HR if they have any questions about their payments. It is important that third party work with professionals to process the employees payments.
Third party Payroll Company in Mumbai
tie up with various organization for off payroll. It is important for a candidate to choose better option for regarding payroll before joining the organization as it can affect his future.
Job consultancy in Bangalore
helps candidate to understand the difference between on payroll and off payroll. Also organization HR department help candidate to connect with third party to know the payroll process.
Share this:
Comments :
Comment Not Available