Career in Advertising industry
Posted on: March 12 2020, By : Shweta Vispute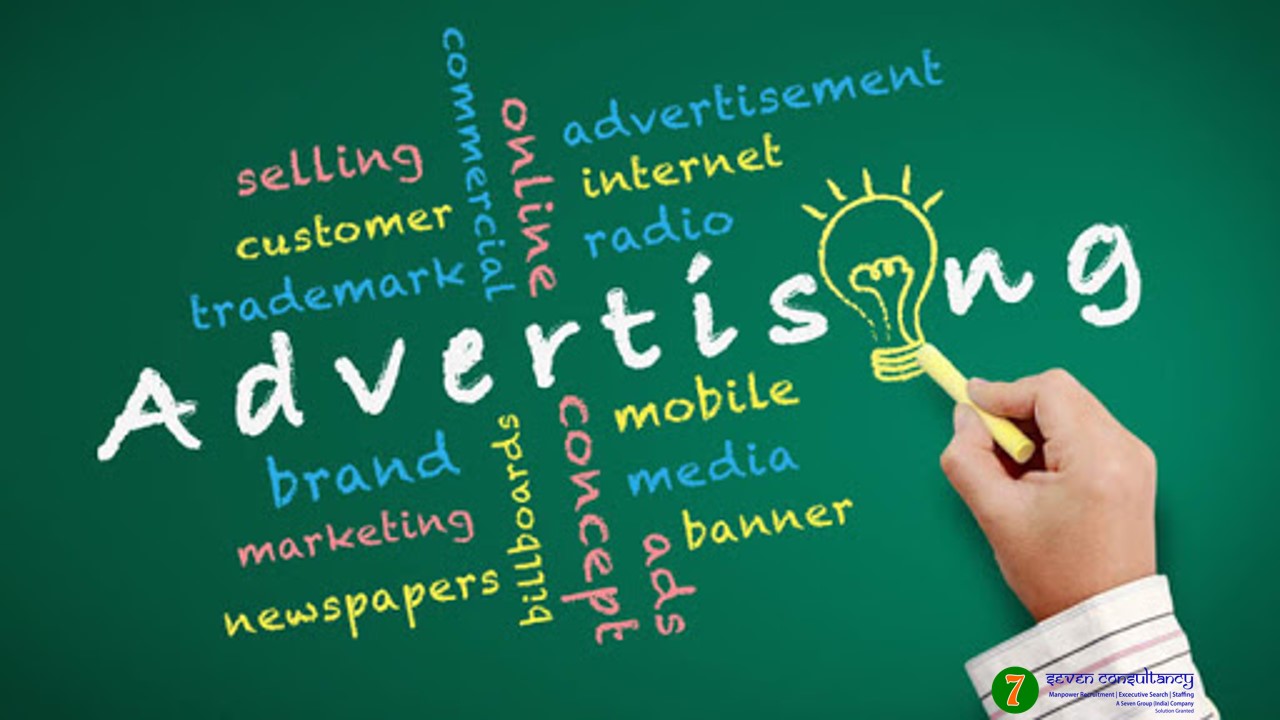 Advertising is the art of conveying a message to the group. Advertisements normally persuade individuals about commercialized services, products and even draw attention towards social issues. Advertising is one of the main divisions of any sector that ensures the industry's competitiveness in the corporate environment. Indian advertising sector is on a roll and is all set to provide quality employment to thousands of individuals in next few years. In this employment
advertising recruitment agency in Bangalore
plays an important part by hiring candidates.
A career in advertising is a gainful employment option that one can select in the fast growing Indian economy. Advertising agencies normally hire highly creative and talented individuals who can act independently and at the same time work as outstanding team player to complete the work. D
igital media recruitment agency in Bangalore
helps advertising firms to hire qualified candidates. If you are interested in pursuing a career in advertising, you must be highly target oriented in your job and willing to work in a pressure cooker like environment. Since this industry is very competitive, you must be willing to give your best at all times to make a successful career in this industry. To get hire in this sector you can connect with
advertising recruitment agency in India.
Advertising companies employ candidates with different educational backgrounds in various departments at various levels. Having a professional Degree or Diploma in a particular field of study can give you a head start in this sector. Additionally, language knowledge and excellent communication skills are other factors important for breaking into the area of the advertising business.
The basic motive of advertising is the customer's ability to recall. If a customer can recollect your product from memory, your advertisement has made an impact.
The forms of media are as wide as the kind of content that goes into ads: anything from televisions, newspapers, billboards, websites, fliers, to radio, can use as a platform to give out information about your product—as long as you do it smartly, effectively and creatively. How big is the advertising industry? It's where most media house get their earnings from! So, needless to say, it's a profitable career opportunity for anyone who takes a chance at it.
Mostly, advertising is taken up as a post-graduate course in advertising colleges or institutes where you can apply even if your graduate course was not in advertising field. The minimum necessity at the best post-graduate colleges is a 50 per cent mark on your graduation certificate. There are also graduate courses where you can apply right after your 10+2 as long as you have the require marks mandated by the college you are applying to. Normally, these colleges have an entrance examination along with an interview that you have to clear. That, too, depends on the college you would like to become a part of. To know more about this field requirement you can contact
recruitment consultancy in India
.
A career in advertising means working in an Advertising agency, where you would realize that there are two broad parts: executive and creative. The creative part would have the scriptwriters, photographers, copywriters, and visualizer's while the executive side would consist of people working in the client servicing and media and market research departments. You must know what type of the job you would like so you can choose the side that you would be most comfortable working in. Qualified professionals with an ample amount of experience can make a future in advertising as a freelancer.
Digital media recruitment agency in Bangalore
hire fresher's as well as experience candidates in this field.
Share this:
Comments :
Comment Not Available