Benefits of Digital Hiring
Posted on: September 10 2019, By : Krishna Talekar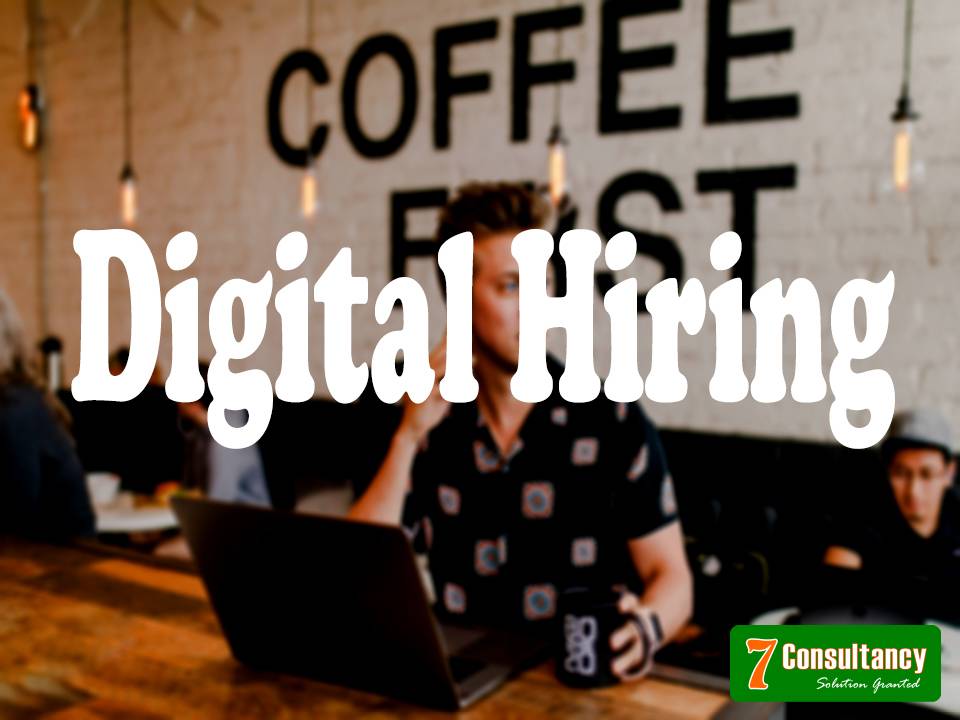 What is Digital Hiring?
A Digital Hiring is an upgrade to the traditional hiring process. It has several Benefits due to which many companies have integrated this platform in their Hiring process. Companies and enterprises that aim to expand globally, have made digital interview platform an integral part of their Hiring process.
Benefits:
Digital Hiring is cost-effective and saves a lot of time and further eliminates the hassle of traveling distances through the recruitment process. Through the solution, the digital interview platform allows the recruiters to schedule video-based interviews online and creates flexibility for the candidate to take the interview from anyplace and anytime. It further helps the Hiring Managers meet the potential employees virtually at their convenience, creating an enhanced experience for both candidates and interviewers. It is beneficial for candidates as well because they can attend the interview from the comfort of their home. It can be done on computers, laptops or even a Smartphone. The only requirement is a steady and high speed Internet connection which facilitates smooth video calls. Digital hiring platforms have several automated features like sending emails to notify the end of an interview. These make the work relatively easier and faster for recruiters. With the world moving forward in terms of technology, many companies need to upgrade their systems (
best placement consultancy in navi mumbai
).
It's 2019 and the competition to get job is fiercer than ever before. Hiring is not as black and white as it used to be. Years ago, people knew where the best companies work for were, and would fall in line. However these days, the biggest companies are facing the challenges to select the right candidate. Seven Consultancy is one of the best
manpower consultancy in Mumbai
which provides the best solutions to select the right candidates for the companies. Digital Hiring is mainly responsible for Recruitment and Retainment. It's incredibly easy for online recruiters to find an employee profile, match their skills and experience with their employer.
Almost all businesses are using this technique to find their next employee, so businesses need to be on top of replying to inquiries, otherwise a competitor is going to snap them up. As long as businesses keep this in mind, digital recruitment can be a major benefit to their hiring process. At the end of the day however, digital hiring can still only get you so far. Employers and jobseekers alike need to work with a team comprised of individuals who are dedicated to you and specialised in specific industry knowledge.
Some other Benefits:
Digital Hiring is a time saver which improves hiring efficiency drastically. Internet never sleeps hence, the quick response to job offer is quite possible. It actually offers great services to the one who relies on online hiring. Social media hub allow you to track the status of the application and make task bit easier for the
Consultancy
. Progress can be monitored and screened from one place with ease.
It is very important for the HR professionals to know about the personality of a potential candidate and consult them in order to get fit into organization culture and policy.
Hr consultancy in Mumbai
help candidates to get the job in their field of study. Social networking sites such as Facebook, linkedIn, twitter help in obtaining insight details about the applicant professional and personal lifestyle. It is a huge benefit for the companies when candidate use digital CV for a job as it consists of details about the individual precisely.
Digital media is a hub from where you will get many options to choose the best candidate for the job profile. The traditional method takes way too much time than online hiring. You need to take time out for interview and have to conduct several meetings before you get to know if the applicant is capable for the job profile or not? Digital CV's provide 60-70% details about the candidate, which makes easier for you to conclude among a number of applications.
Digital methods have completely taken over the traditional techniques from past several years. You can even partner with the
Best Consulting Firm
to outsource your talent needs.
Share this:
Comments :
Comment Not Available