Aviation Industry and Aviation Recruitment Agencies in Hyderabad
Posted on: June 13 2020, By : Abhinay Tayade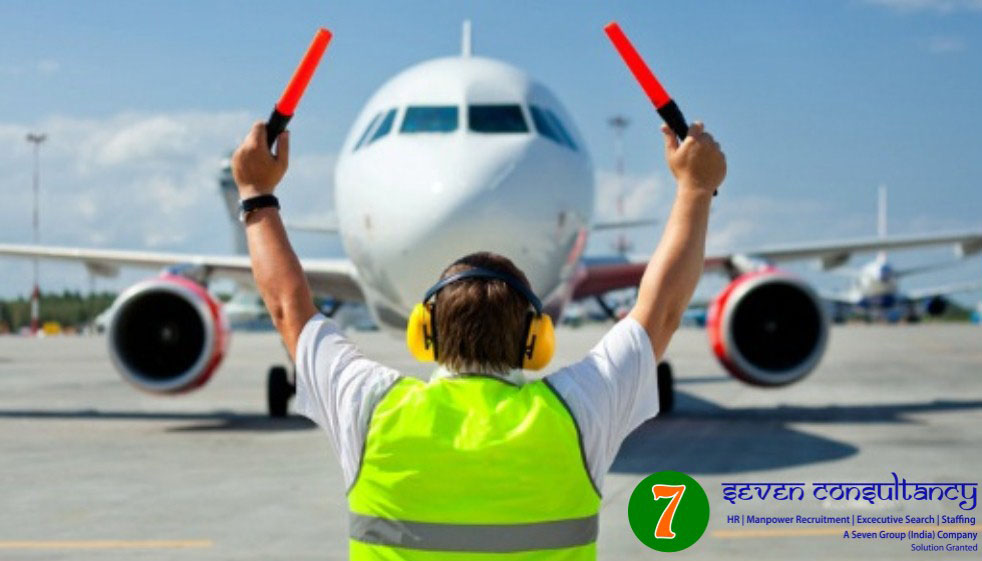 "
Have a safe flight
" this is might be something that everyone wishes, whenever someone going to travel by flight. But do you know, who really makes our journey safe and took care of us while traveling through flight. They are aviation people, yes! Aviation or we can say Airlines worker. The civil aviation industry is one of the fastest growing industries in India during the last three years. India has now become the third largest domestic aviation market in all over the world.
Today this blog is all about Aviation Industry and
Aviation Recruiting Firm in Hyderabad
. First of all let's see what is Aviation industry? How its run? What's kind of job title you can get here? And at the last we will see which the
Best Aviation Recruitment Consultant in Hyderabad
. There are lot of benefits while working on aviation Industry.
Some common benefits are vacation pay, comprehensive medical, insurance plans, basic life insurance, accidental death and dismemberment coverage, flexible spending accounts, discounted airlines for employee. So, those you want to pick aviation as a carrier, your life will gone be awesome.
There are particular job you will get in Aviation industry, which is as follows:
Cabin Crew Jobs
: In this you need a 'happy to help' attitude, Cabin Crew services have some pretty serious responsibilities.
Airline Operations Agent
: Duty of the operations agent is to keep track of the number of passengers, luggage, and amount of fuel
Airline administrative support
: Every airline, needs administrative support to keep the office running properly. These staff having secretaries, data entry people, PR specialists, communication workers and receptionists. Also Human resources department.
Avionics Technicians
: Avionics technicians do maintenance and repair work on airplanes.
Aviation Meteorologist
: Aviation meteorologists work on weather information and provide to airline flight dispatchers as well as to pilots.
Flight Dispatcher
: The dispatcher shares half of the decision making and responsibility for the safety of each flight with the airline captain.
Ramp Planner
: Ramp planner keeps track of aircraft schedule and dispatches service units, fullers, cleaners, food service trucks, and of course yours baggage's by baggage handlers.
Sales Representative
: Like other business aviation also need sales for growing there business.
Apart from this there is lots of jobs available in aviation. For gaining this titles or jobs you need to have educate yourself with particular degree for particular job. For common jobs like sales or HR management, common degree needed. There are lots of colleges in Hyderabad who provide the aviation degree and diploma courses. Some of these colleges will help you for placement and you can also go for
Aviation placement consultant in Hyderabad
.
Aviation industry having a rapid growth as we all know that many people now shifting their travelling option towards air way. So, these industry need highly skilled manpower. And as I told you the Recruitment agency play a major role.
Aviation Placement agency in Hyderabad
worked hard for the aviation company as well as for the job seekers. The aviation company don't have much time for the recruitment process, so they hire the agencies. Placement agencies have the strong network so they can find the candidates in mass and filter them for future process.
Aviation recruitment agency in Hyderabad
is helpful for candidates too. Because of agencies candidates get a great guidance and training. Also with this they candidates get information about the company and the feedback of their performance.
"
Seven Consultancy
' is one the
Best HR consultancy in Hyderabad
I found. You can check out my suggestion once, you will get a proper idea of Seven Consultancy. They have an experience of more than a decade. So you can just check out the suggestion or can go to the Google for more searches. Just be sure that you are going with the genuine agency. Hope this blog give you the clear idea about aviation industry and recruitment agency.
Share this:
Comments :
Comment Not Available