Animation recruitment agencies in Hyderabad
Posted on: June 28 2020, By : Abhinay Tayade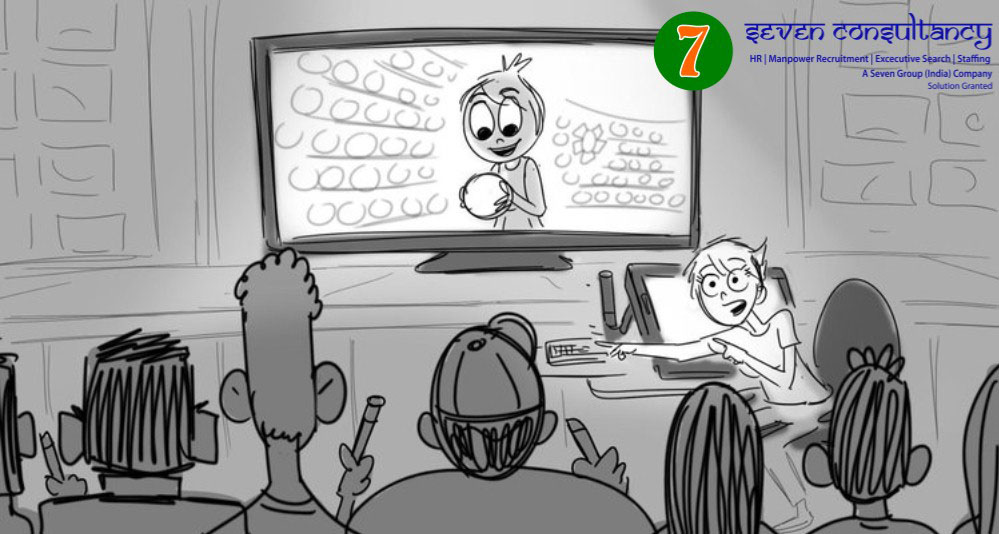 Are you a student of Animation? Or Want to join and make carrier in such creative industry. Then this blog is for you. In this blog, we will see what is the condition of animation industry in India, What kind of jobs you will get and yes we will talk about the
Animation placement consultant in Hyderabad
. Because every ones want to work in good place.
A career in animation is one of the most creative and fascinating work I have ever saw. And that's why mostly youth, are getting attracted towards it. And why not? If you are getting good salary packages, career growth as well as opportunity to showcase yourself with your creativity, now days a career in this industry could be the right choice. Let me tell you first, what kind of jobs are in this industry.

Here is the list of job roles in animation Industry:
•
Pre and Post Production executives
•
Digital Ink and Paint handler
Isn't it great? Mostly fresher's get confused when company tell them about job profile in job description, but if you are going with
Recruitment consultancy in Hyderabad
they will definitely help you out of this. Also consultant helps you to understand what exactly industry needs from you.
You need a perfect education for getting this jobs. There are animation and related degree available in India, for example: B.A in Animation, B.Sc. in Animation, Graphic designing, B.A in fine arts, Diploma in Animation and Certificate Courses.
Animation Placement agency in Hyderabad
know very well that industry need skillful candidates that's they search for such candidates, who have proper degree. Apart from your degree you need some skills and qualities. Such as story sense, acting knowledge (required when working with animation character), sense of humor and communication and teamwork.
Other essential skills you have to develop is:
•
Good visual imagination
•
Ability to express Ideas through drawings
•
Detail oriented thinking
This Skills help you to do one step better than others. In India people thinks that we are lacking behind in the animation industry comparing other countries, well that's not totally true. India is growing rapidly in this industry. There are more than 300 well developed huge animation studio in India. Do you know when the first animated film created by the Indian animation industry? It was in 1957. The film name is "The Banyan Deer". I am telling this, so you can get an idea that this industry is not new to us. And it will grow in a giant way in future.
•
Online and Print News Media
Some of the
Best Animation Recruitment Consultant in Hyderabad
help you to grow also they keep you updated and give you a clear idea of company, with its history and environment. As well as give you training for final interview. Feedback is the most important thing that will you get from a consultant. I know some
Animation Recruiting Firm in Hyderabad
who help you in the all above things.
"Seven consultancy"
is one of them. They have decade of experience in recruiting field also have a strong network in all over the India. So Give a boost to your creativity and welcome yourself in animation industry with the help of recruitment agency.
Share this:
Comments :
Comment Not Available