10 Tips on Getting the Best from Recruitment Agency
Posted on: April 03 2019, By : Shreya Laisetti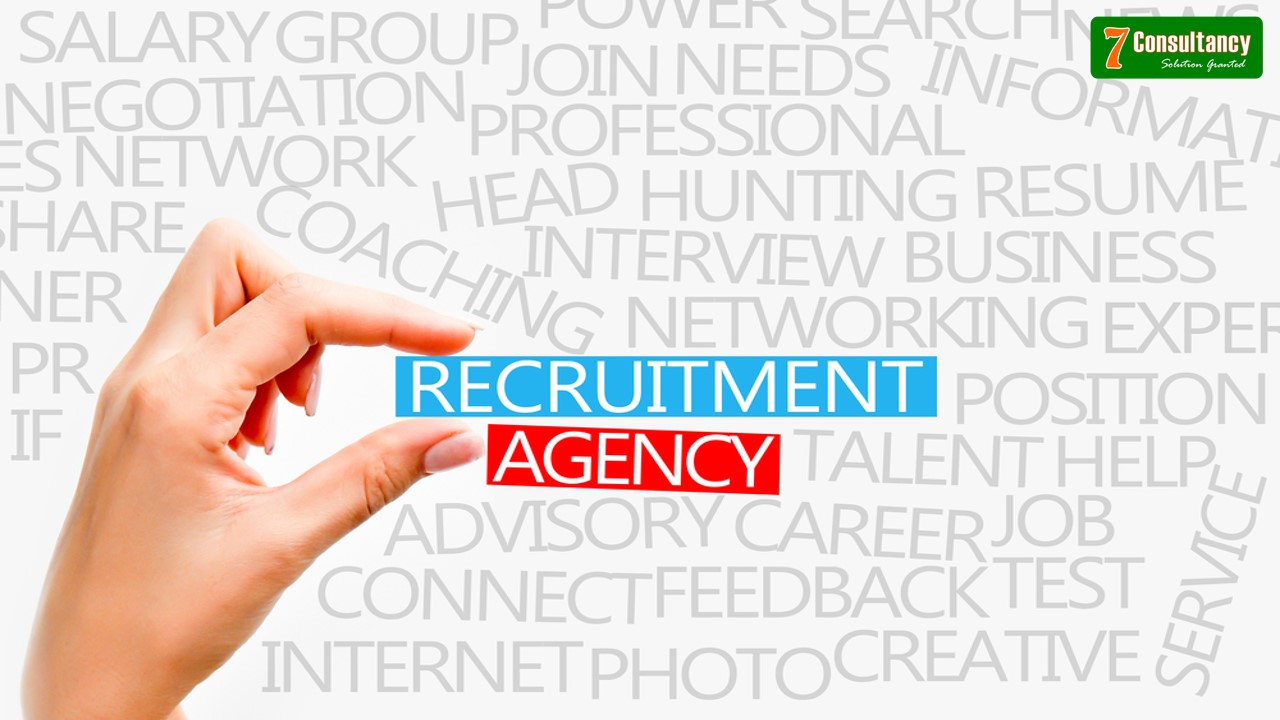 Recruitment agencies work as a middleman between companies who are looking for employees and people who are looking for a job. In today's highly competitive, candidate-driven job market, finding and hiring the ideal job candidate is quite hard. This is why many companies turn to recruitment agencies to help them recruit the right people for their open job positions. A best recruitment agency is a company that is paid to find employees for other companies who need them. There are different types of consultants like HR Consultancy,
Education Consultant in Mumbai
, Strategy Consultant, Management Consultant, IT Consultant, Financial Advisory Consultant, etc. The
HR Training
is important for an HR to get Practical exposure to many aspects of human resources.
Here are some things to bear in mind when working with an agency:
•
Give your recruiter as much information as possible: Decide what salary you are looking for, what locations you are willing to work in how far you are willing to travel to work, what type of role you want to do and if there are any jobs that you wouldn't do, or any types of organisations you wouldn't work for.
•
Make sure your CV is accurate and up to date: This will save you and the recruitment agency a lot of time. Consider any advice from your recruitment consultant about improving your CV - remember they are the professionals and they want to help you get a job.
•
Be proactive: Keep in regular contact with your recruitment consultant.
Searching for a job can be a full time job in itself: you've got application to fill out, a CV to update, application progress to track – there's a lot to keep in mind! Working in partnership with a
top recruitment consultant in India
, however, is an effective way to make sure you're aware of new positions as and when they come onto the market. Make sure you're making the most of a recruitment agency by using these following top 10 tips:
1. Get a face-to-face meeting
A CV really is just a piece of paper a one-dimensional representation of yourself in Word format! By going that extra mile and meeting your recruiter face to face, you demonstrate your commitment to your job search, you'll have the opportunity to highlight your personal attributes and to show the recruiter what cultures and environments you would be best suited to.
Treat this face to face as a mock interview. It's good practice! By arriving suited and booted you will convey your professionalism and a picture of what the client will see when the recruiter presents you for interview.
2. Show commitment throughout
The
recruitment process outsourcing
is a partnership – if you show commitment to your recruiter they will do everything they can to help you! If you are asked to tailor your CV for a specific job or asked to provide examples of your work, treat this request as if it were coming from the employers themselves.
Always remember that your recruiter is asking these things of you to give you the best possible chance of success.
3. Be honest and transparent
Transparency is key in the recruitment process. If your recruiter knows the whole story they will be better placed to help you. Leaving out key bits of information can hinder a process or create an issue further down the line.
If there is something you perceive as a negative in your job history, explain to the recruiter how you've worked to make that negative a positive or what actions you've taken to improve the situation.
4. Utilize the recruitment agency for interview preparation
Recruitment agencies know and understand their clients and what they want to see at interview. They also have a lot of experience when it comes to interview techniques!
Even the best interviewees can improve or learn something new – utilize your recruiter and soak up all the added value information they have for you!
5. Take ownership of your job search
Keep a record of where your CV is going. Track where you've personally sent your CV and where the recruiters you're working with are sending your CV. By doing this you can ensure that your recruitment agency is not duplicating your CV anywhere. Having multiple CVs going to one employer does nothing for your reputation.
6. Have a Word format of your CV readily available
There is nothing wrong with being creative with your CV layout and format, but have a Word copy available to send to recruiters also.
Be aware that a recruitment agency will have to carefully edit your CV to present to their clients. When your CV is a PDF or formatted with text boxes, it is difficult to edit and can take up a lot of time. It may also prove difficult to keep it looking tidy and professional once confidential information has been edited out!
7. Remember to call with feedback following your interview
This interview feedback can be key to the process and your recruiter will always want to speak to you before speaking to the client. If you have any feedback you want to be passed back to the client, don't be afraid of passing this on to your
manpower job placement consultants in India
, that's what they're there for!
8. Keep your recruitment agency updated on your situation
If your circumstances change for any reason, be it your location, salary expectations or availability keep your recruiter in the loop. This helps them to tailor how they are working and what opportunities they are making you aware of.
9. Make the most of social media
Follow your recruitment agency on social media sites and keep an eye on their website. This way, you will stay up to date on all their latest news, updates and jobs. Not to mention their tips and advice to help you with your job hunt!
10. Stay in touch
Let your recruitment agency know how you're getting on when you start in a new role. The best part of a recruiter's job is hearing of all your successes and how much you're enjoying your new job!
Share this:
Comments :
Comment Not Available